It's 2015, people, time to really put some thought into that Father's Day gift. Sure, another tie is great, but some dads no longer wear ties to work. Instead, they carry mobile phones and chargers and listen to music on the go and yes, they even help out around the house. Whether you're shopping for your own dad, your husband, your in-law, whoever, here are some great tech gift ideas to show you care.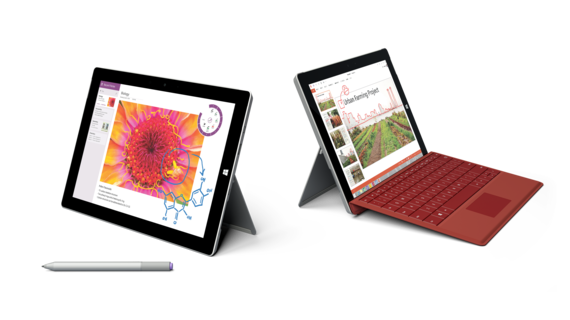 Dad may already have a laptop he lugs around to work, but he may not need that big, heavy laptop all the time. The Microsoft Surface 3 will take the weight off his shoulders while giving him options for how to work. Paired with the (extra) Surface 3 Type Cover, the Surface 3 is a powerful laptop capable of running all Windows programs and doing some serious work, complete with USB, headphone jack and micro USB. Detach the keyboard and Dad has a 10.8-inch high res tablet for kicking back and watching videos or reading the news. Price starts at $499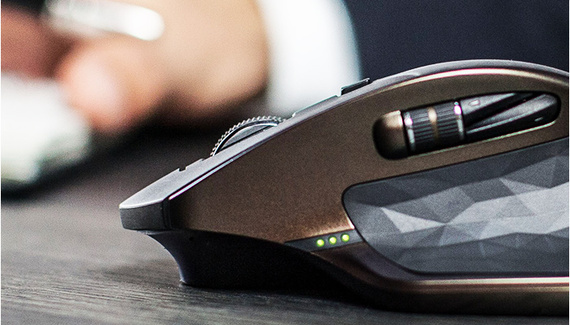 For dads who prefer a mouse to a laptop trackpad, there's the Logitech MX Master wireless mouse. It's the perfect companion for desktop-loving dads or power users who like programmable functions that save time and clicks. Connect to devices via a receiver or Bluetooth - great for multi-taskers because it pairs with and lets you switch between up to three computers at once. It's larger than a portable mouse, but that's because it does so many more tricks, feels extremely comfortable in your hand and can track on virtually any surface. $99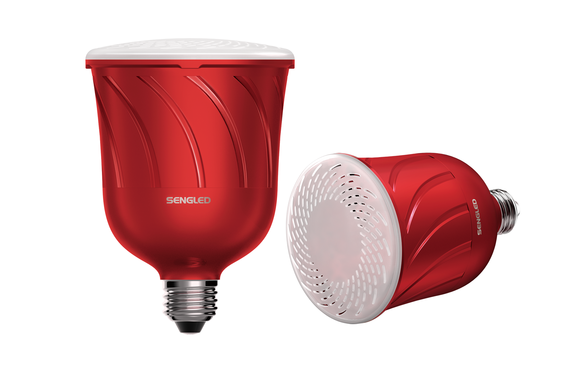 Dad never has to be without tunes in the house just because someone forgot to install great-sounding speakers in every room. The Sengled Pulse Bluetooth bulb is a simple solution; it's an LED light bulb with integrated JBL Bluetooth speakers. They're super easy to install, just replace the bulb in any standard E26 socket and connect to your smartphone via Bluetooth. Use the Pulse app to control the music and dim the light. Pick up a master and satellite set of two bulbs for $169.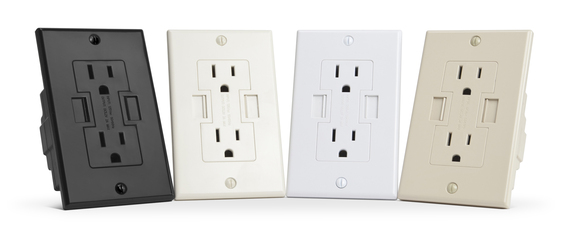 Dad shouldn't have to choose between charging up a laptop or tablet. He can do both at once without searching for AC adapters with the Power2U Dual USB wall outlet. It has two built-in USB ports plus two traditional AC outlets with enough power to simultaneously charge them all. $29.99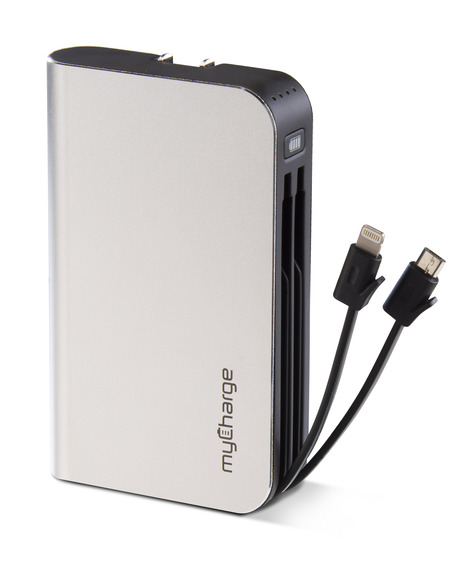 Here's a real power tool for dad; the myCharge HubPlus portable charger has built-in Lightning and Micro USB cables for charging devices on the go. Dad can charge up his tablet and phone at the same time - there's plenty of power. And when it comes time to charge up the charger, a built-in wall prong makes it quick and easy to power up the 6,000 mAh battery for the next trip. It's small, fits easily into a bag or backpack and is a life-saver for staying connected on the go. $99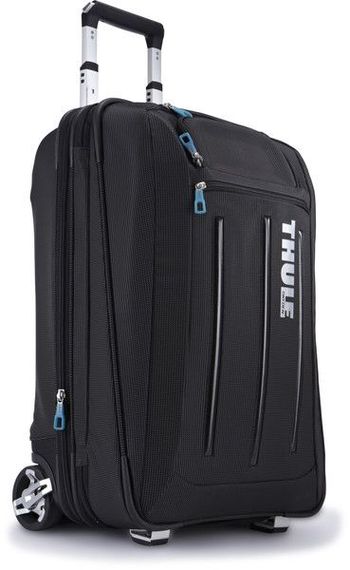 Travel is enough a hassle, with bad traffic and weather delays. Dad can rest easy knowing his bag is always with him even if he changes flights at the last minute with the Thule Crossover Rolling 22" Upright. It's small enough to fit into most US airlines' overhead bins, yet large enough to pack all he needs for a quick business trip. It's got a removable tri-fold suiter and compartments to organize and protect essential gear. $349.95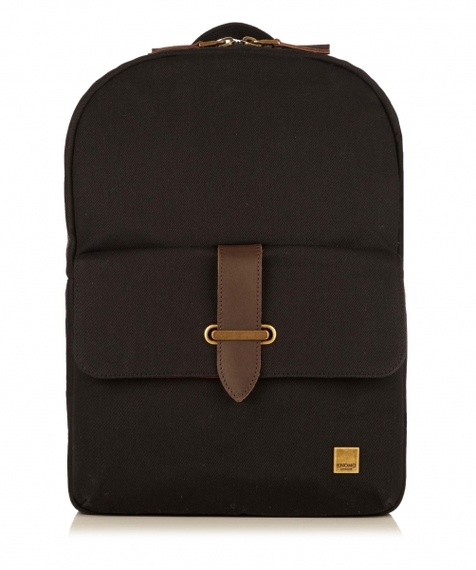 Moms aren't the only ones who like to carry their gear in style. Dads will appreciate the look and comfort of Knomo Bag's Bude Backpack. Though the company makes incredibly fabulous leather bags for both men and women, this backpack is made of a lightweight canvas that's both dirt and water resistant. There's a padded compartment inside that protects up to a 15-inch laptop and a tablet, and lots of compartments for keeping cables and gear organized. $169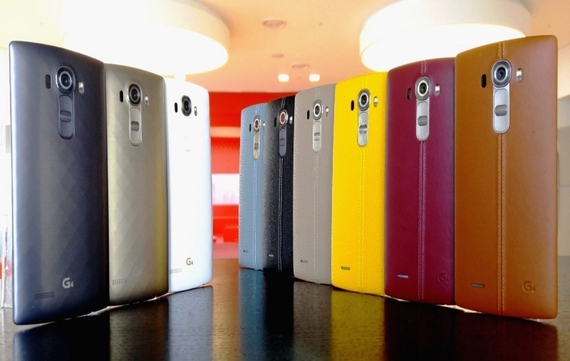 There's a new smartphone on the market that's making even devout iPhone lovers take a second look. LG's G4 phone, is a sleek 5.5-inch phone with a quad HD display running on Android 5.1. The camera features are impressive, and the phone has a removable battery. Its defining feature is a smart-looking hand-stitched leather back cover, available in a variety of colors. Whatever carrier Dad uses, there's a deal through Father's Day for an extra battery and storage. T-Mobile is offering five times more memory and if Dad is a world traveler, make sure to check out T-Mo's Simple Global plan which includes unlimited data and texting to the US.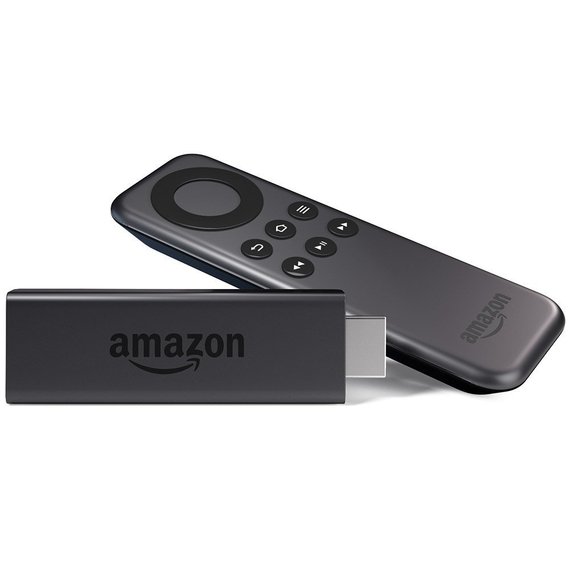 TV-Loving Dad
If Dad spends lots of time on the road wishing he were home watching movies on the couch, the Amazon Fire TV Stick is the perfect gift. Not only does it deliver streaming content from Netflix, Hulu Plus, Amazon Instant Video and more at home, he can use it in a hotel room to watch TV shows and videos there. The Fire TV Stick works with most HDTV's in hotels where a password or log-in is required. Just don't forget to bring it back home! $39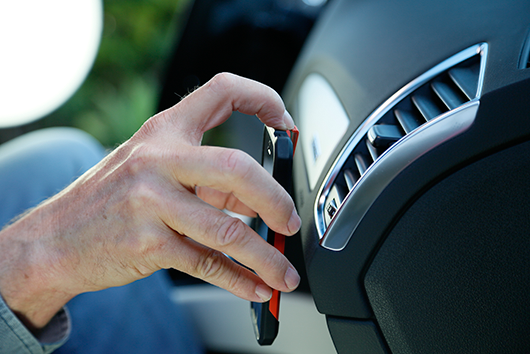 Two hands on the wheel please Dad! When you use your phone as a GPS or audiobook companion while you drive, it's often hard to find the right spot for it. Mounting gadgets can get clumsy and they sometimes block the driver's view. Zuna Drive is a smartphone case that has a unique hinge on the back, enabling you to hang it in the air-conditioning vent. This eliminates those pesky wires while keeping the phone in line of sight where it's easily viewed with a quick glance. $39.99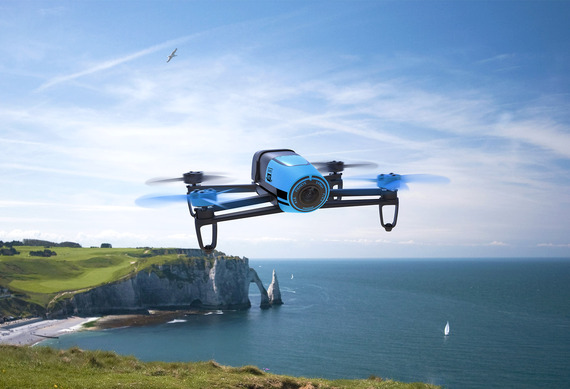 Seriously, what's more fun than flying a drone over the house or parking lot and taking pictures to share with mom and friends? Not much! The Parrot Bebop drone is made of foam; small and lightweight so you can take it on vacation or down to the beach for a day of flying, and has an HD camera inside the nose. Dad can control the drone using an Android or iOS device and snap pictures of his "out of this world" flight. No worries, the built-in GPS system will return the drone to its starting point. $499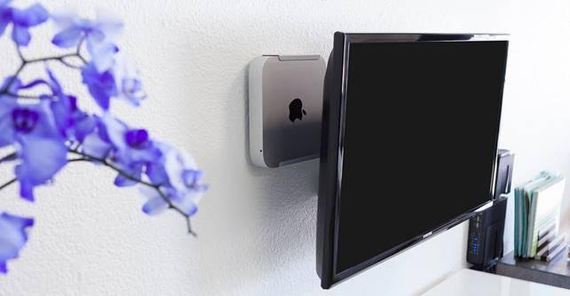 ManCave Dad
Dad's Man Cave is usually off limits, but he might not mind a little help tidying up all the cables and wires. HIDEit mounts let DIY Dads install the electronic devices behind the TV so nothing else comes between Dad and the game. Prices vary.
Support HuffPost
The Stakes Have Never Been Higher
Related
Popular in the Community