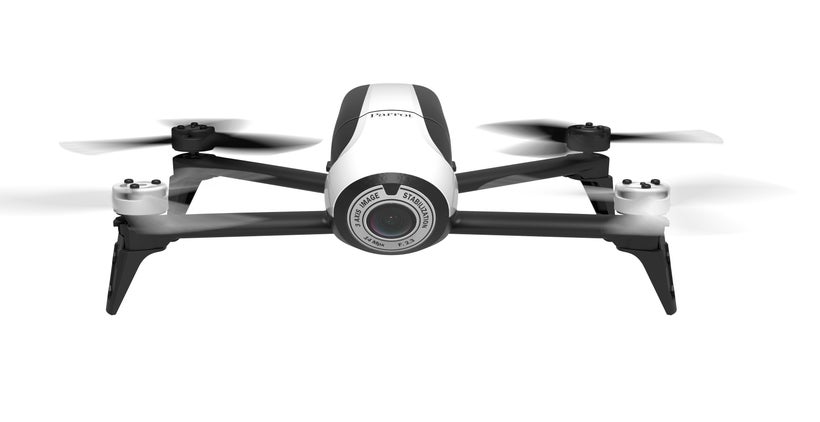 My dad is likely to refuse any gift as he is of the mind that every day is Father's Day (which is true) but I'm planning to make him think twice this year. I did an internet scour looking for the best gadgets, products and more for dad who loves tech, camping or just going for a short road trip down the coast. Below check out the best gifts for dad. If you need ideas, you've found the place.
For the dad that travels every day - for work, to the beach, etc - you don't have to do much to get them a thoughtful gift that serves their needs.
This is one smart bottle! Connecting to a smart app, this bottle tracks dad water or coffee intake, gives him personalized goals based on his body's stats, reminds him to hydrate, scans barcodes of your favorite drinks in the US (to measure calorie intake) and has a long lasting battery. It is great for the dad trying to avoid dad bod but is constantly on the go. Starting at $59.99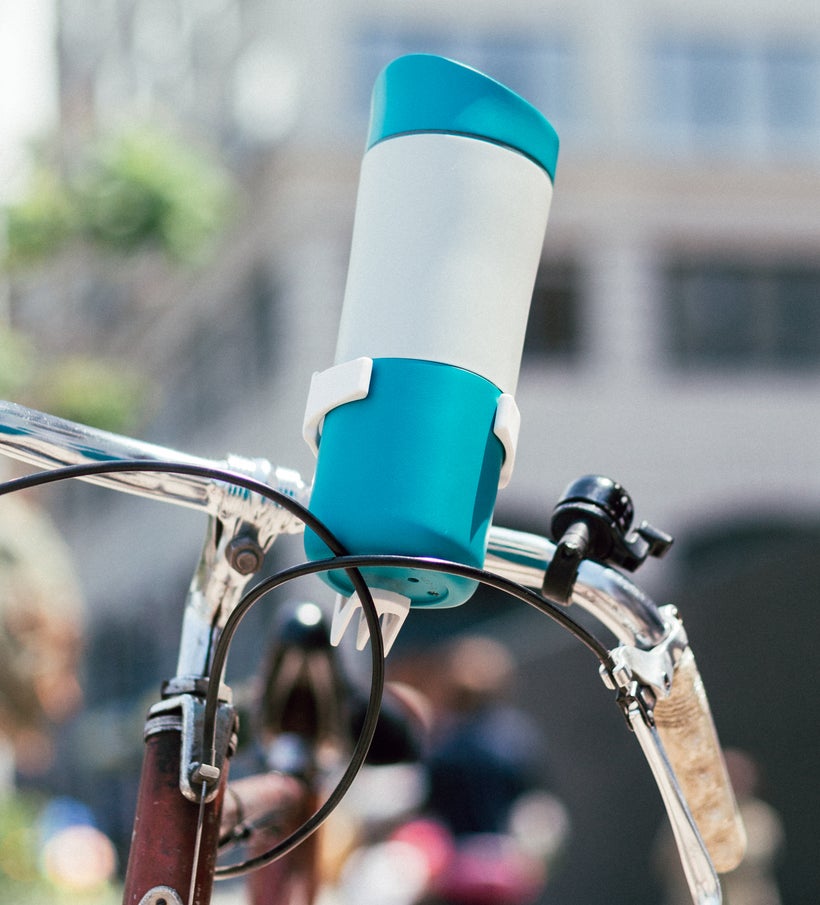 You're thinking, why am I getting my dad a towel? It's the little things. Every year dad gets another tie but in the end, it's almost always a useful gift. The same applies to a towel. For the dad who travels to the gym or to the beach, towels are things they need but no one ever thinks of getting. A high quality, quick drying towel, it's stylish and lightweight. Dad can squeeze it into his work bag or gym duffle. Price: $19.99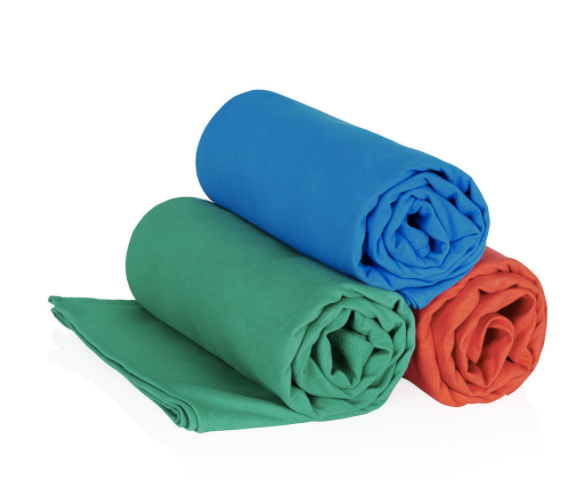 Is your father constantly without a charge in his phone? Try this charger as a gift. The portable charge stand is a desktop charger and portable battery all in one. Dad can watch a movie on his phone with the added bonus of actually having his phone propped up in a viewable position. Price: $49.99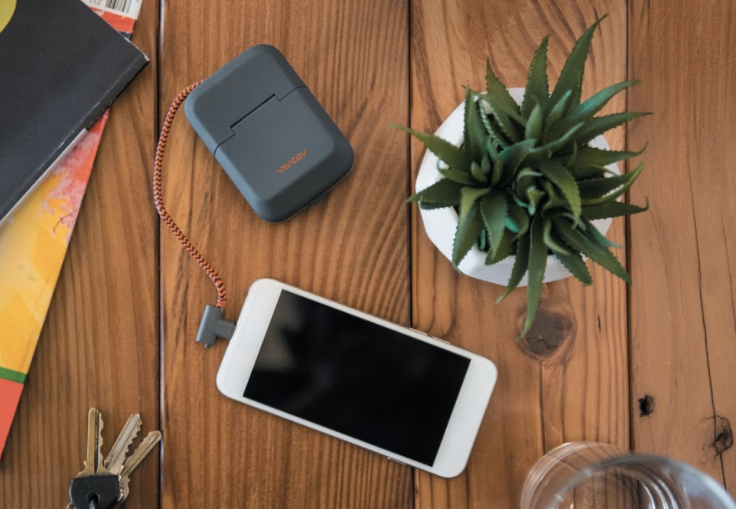 Boxers are a must for dad. Starting at $26.95, these boxers keep everything in place, preventing unwanted friction and movement to reduce chafe and allow contact-free support. Dad always needs a good pair of underwear, no matter the traveling occasion.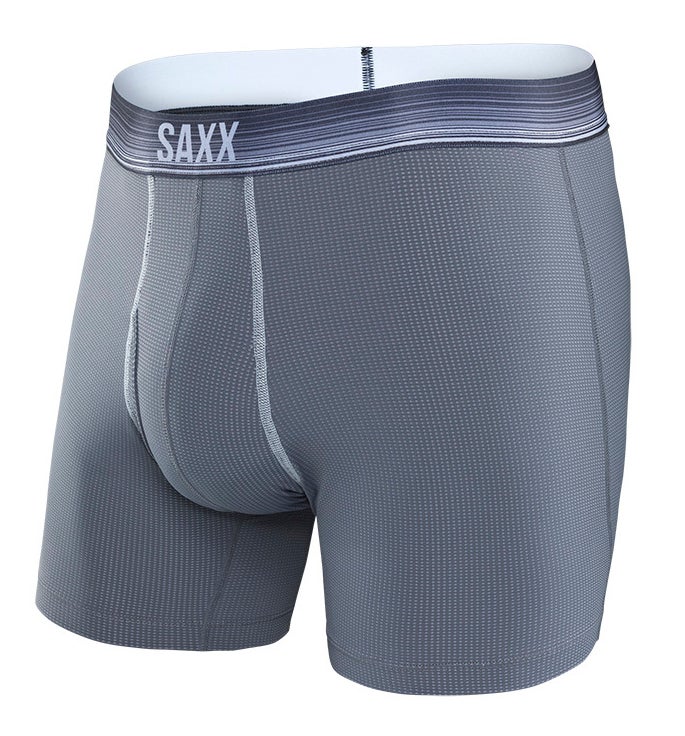 Feeling generous? Check out these gifts that will bring tears to your dad eyes (the good kind)!
Want to make your dad's jaw drop? Get him the Parrot Bebop 2 - seriously. Dad is going to call you his favorite after this one. The drone is so intuitive and easy to use straight out of the box. Assemble it in minutes and take off to achieve breathtaking views recorded in HD. Fly long-distances, combining extreme piloting precision and ultra-real viewing with FPV goggles. This gift is going to be used and not sit in the corner collecting dust! Price: $699.99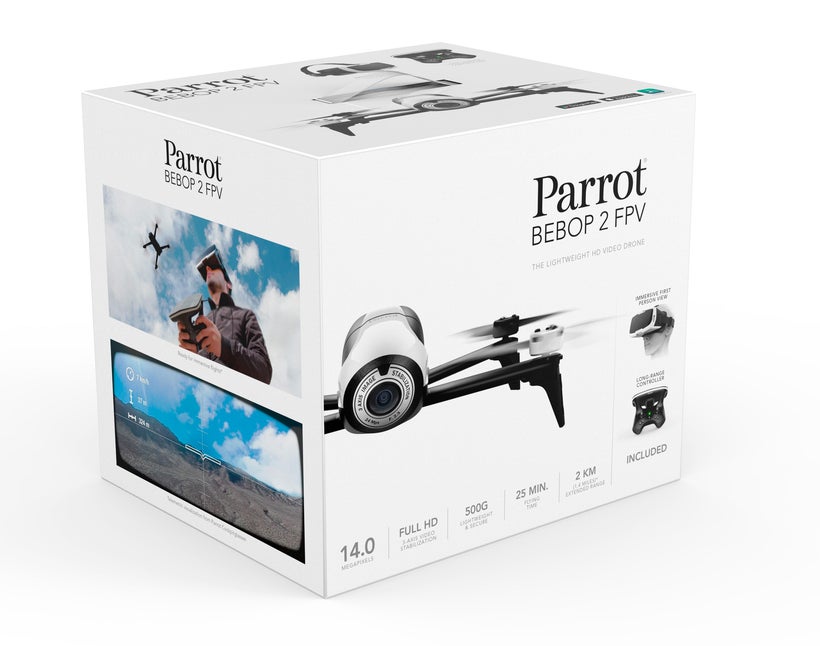 If your dad likes taking pictures then this add on is perfect. Available for Motorola phones, you can gift dad the Hasselblad True Zoom. Get 10x the zoom and capture crisp, detailed photos from any distance without losing resolution. The photos are truly amazing! And if you think, dad's not on Verizon so he doesn't have a Moto Z - think again. You can get dad a phone as it also works with GSM networks once unlocked. Price: $299.99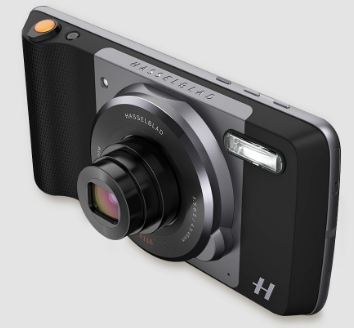 Some may not think of a bike as a gadget but oh, is this a gadget! The Gotham 7 is lightweight and easy to assemble. The bike is foldable so it can be taken anywhere (even on a plane). With an easy to follow users guide as well as a list of feature suggestions, dad can make his bike his own. Price: $379 (plus free shipping in the USA).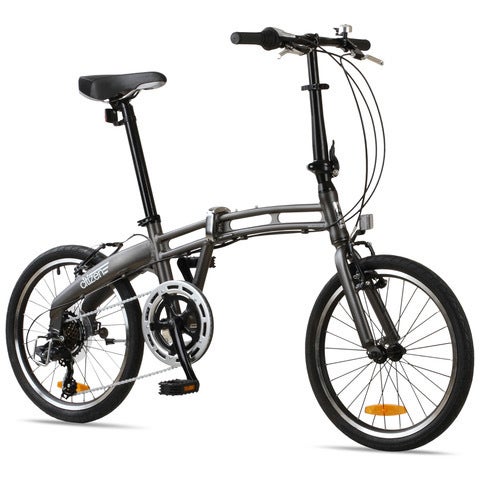 So dad may love to travel but he's still a gamer at heart, that's fine. Get him a laptop that can handle his gaming needs when he's at home or held up in a hotel room on a family vacation to Spain. With 7th Gen Intel Core i7 processors, it allows for smoother gameplay and offers an audio and visual experience like no other. Price: $799.99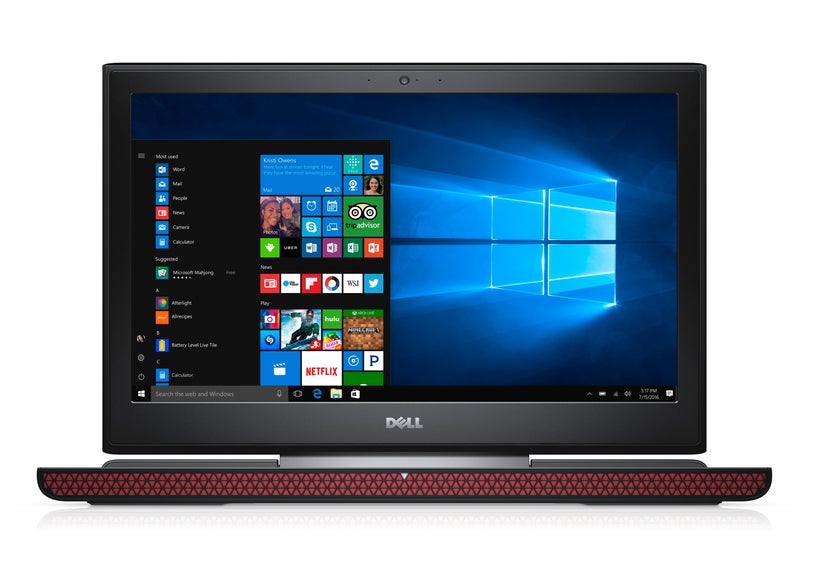 If you find your dad to be artistic - great at doodling and sketching - then try the Bamboo Folio! A smart notepad, it transfers notes and drawings onto phone or iPad. Starting at $149.95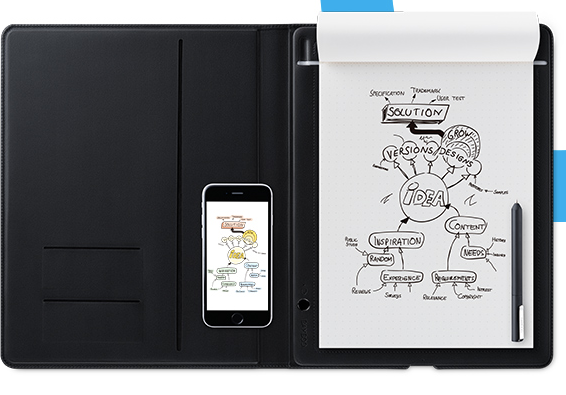 You think of dad as that rugged manly type? The one who must be outdoors? See these gift options!
The Roo hammock is the ultimate in camping gear. A high performing hammock built for camping, it's designed to be tear resistant and provide superior comfort while being one with mother nature. Dad can even squeeze mom into the hammock as well as there is room for two. Price: $99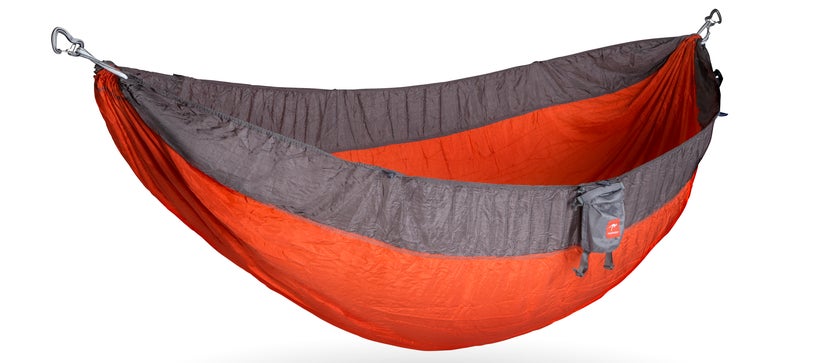 If dad wants to rock out in the wilderness with a speaker that as tough as him, look at Lifeproof's Aquaphonics AQ9. The speaker is lightweight, has a battery life of 16 hours, built-in microphone for speakerphone capabilities and has an integrated carabiner to clip onto any belt for a hike. Nothing like hearing Aerosmith near a waterfall. Price: $100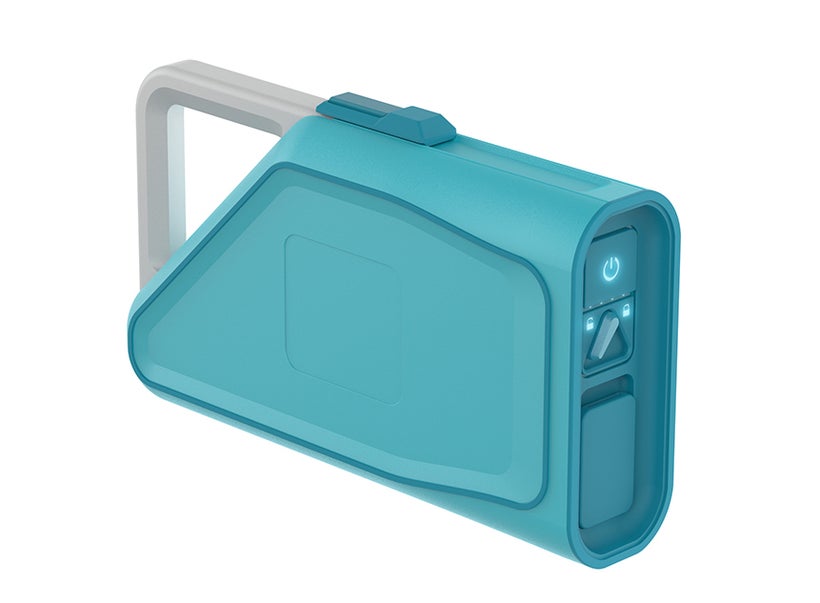 To keep dad with an endless supply of cold drinks, get him the Yeti Hopper Two 20. It's leakproof, durable, spacious and can keep drinks colder for longer. Price: $299.99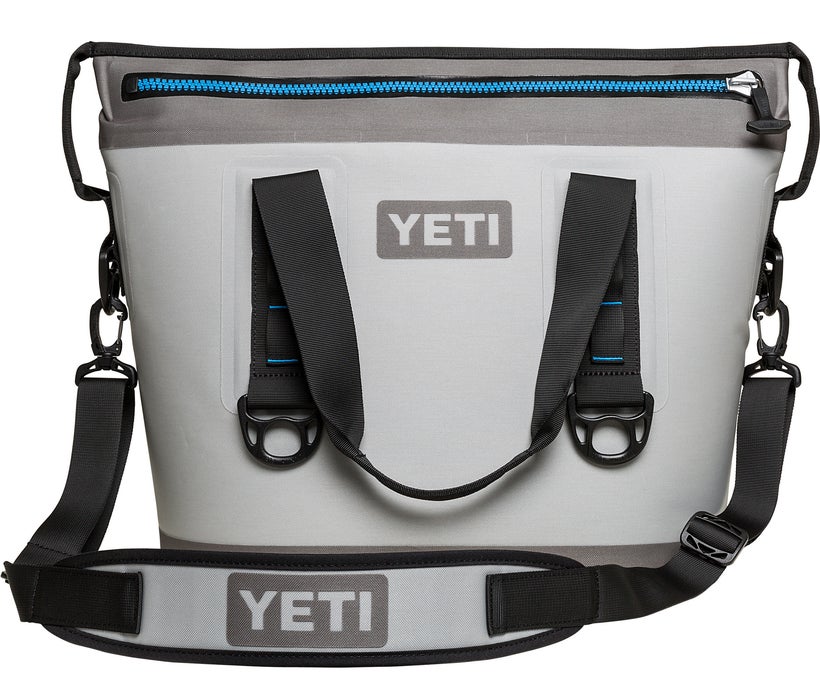 Great for dad who loves snacks but the outdoors as well, this tailgating table from Cameron has cupholders and a basket for food! It's made to ensure dad's snack stay in one place while camping out (the table has built in tension to avoid falling over). Price: $54.99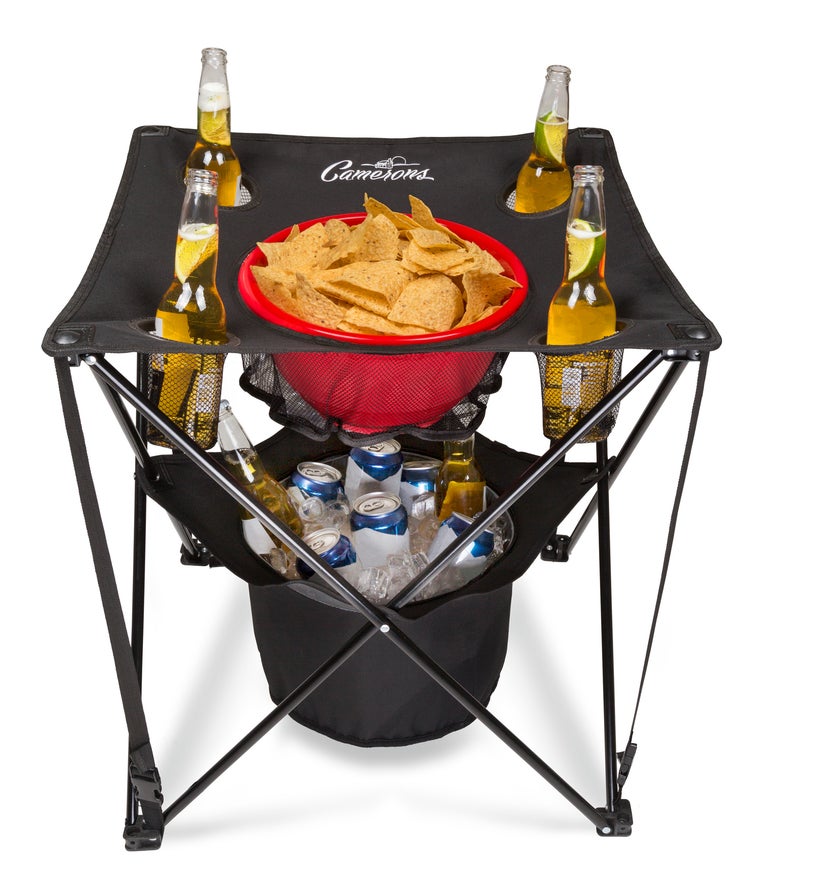 REAL LIFE. REAL NEWS. REAL VOICES.
Help us tell more of the stories that matter from voices that too often remain unheard.
This post was published on the now-closed HuffPost Contributor platform. Contributors control their own work and posted freely to our site. If you need to flag this entry as abusive,
send us an email
.