Having the right tools won't clinch that coveted grand championship at the next barbecue competition. But you can feel like the world's best Dad if you get a gift for the grill, or be the world's greatest son or daughter if you give one. The best quality tools are worth the investment, and a dozen grilling accessories aren't needed to execute a respectable cookout. But where there is a man and a grill, there is a gadget, so to celebrate fathers everywhere, here are five indispensable tools to help them take their live fire cooking to a scorching level.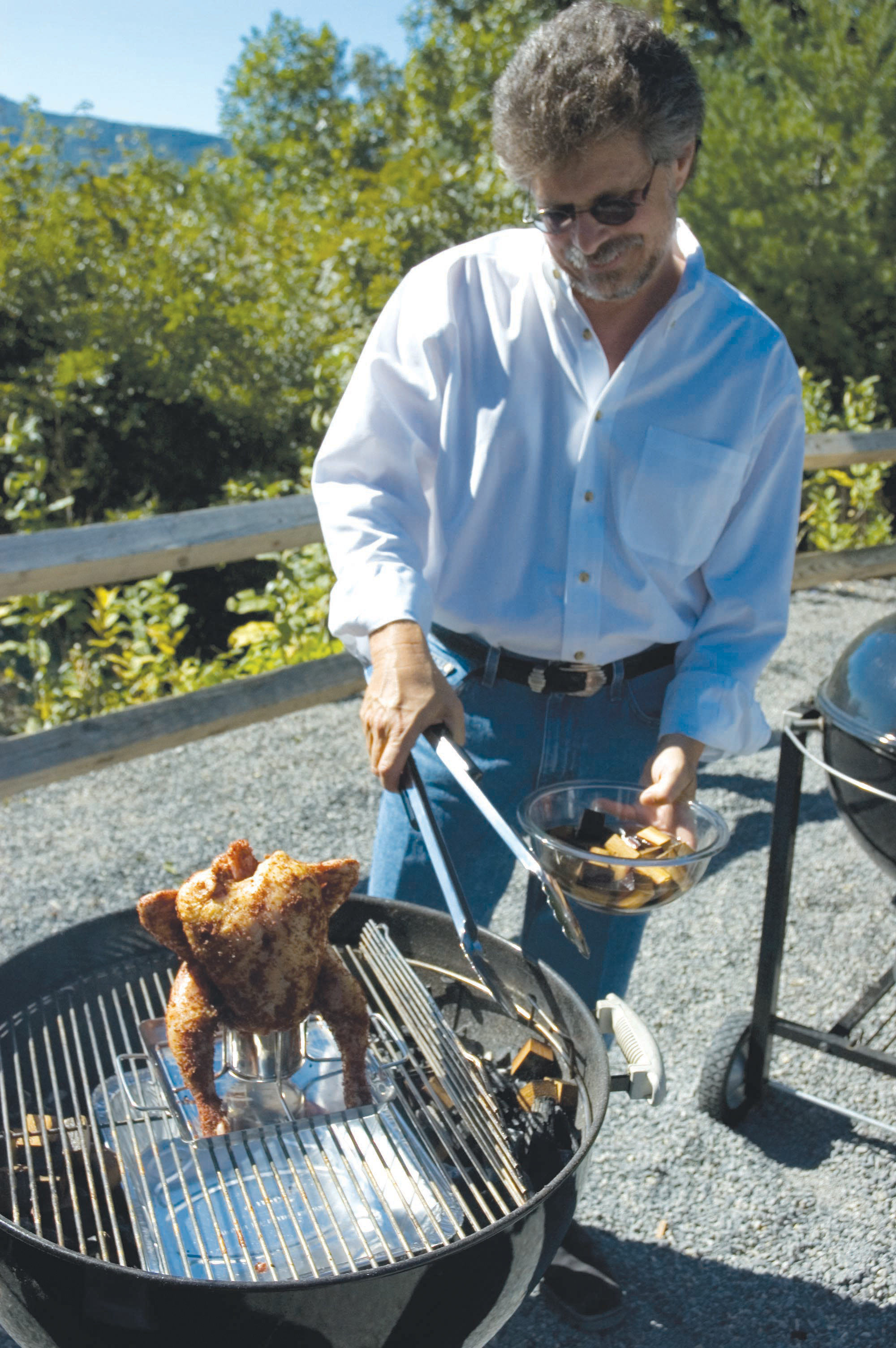 Grill brush: "Keep it hot. Keep it clean. Keep it lubricated," runs the grill master's mantra. The first step in any grill session is to scrub your grill grate. (This prevents sticking and gives you well-defined grill marks.) You want a long-handled brush with stiff, securely fastened metal bristles. Steel bristles are best for stainless or cast iron grill grates; softer brass bristles for porcelain-coated grates. Brush the grill grate well after preheating, and at the end of the grill session.
Tip: It's easier to clean the grate when it's hot.
Tongs: A well-made set of long-handled, spring-loaded tongs is the single most versatile tool in a griller's toolbox. (Extra points if it comes equipped with a light so you can see what you're grilling at night.) Grab a crumpled ball of aluminum foil in the tongs' jaws and you have an impromptu grill brush. Swap the foil for a tightly folded paper towel dipped in vegetable oil, and you've converted your tongs to a grill oiler. Of course, tongs eliminate the need for a barbecue fork, so you can turn your steaks and chops without stabbing them. (Holes in meat equal juices in the fire, so turn, don't stab, your meat.)
Tip: Buy tongs with long handles so they keep your arms away from the fire.
Recommended: I'm partial to my Lumatong, which has a flashlight built into one arm.
Metal grill spatula: A metal spatula is essential for flipping hamburgers or turning fish steaks, sliced vegetables, or garlic bread. Look for a grill spatula with a long handle (to keep your arm away from the heat) and broad metal blade with a thin metal edge (which makes it easy to slide under delicate foods, like fish, etc.). Extra points for a perforated blade: the holes release the steam, which keeps your meat from getting soggy.
Tip: Never press burgers with the flat part of the spatula: this squeezes the juices onto the fire.
Instant-read meat thermometer: Sure, you can check the doneness of a steak or fish fillet by poking it with your finger. But when it comes to a perfectly cooked pork shoulder or pricy prime rib, do as the pros do: use an instant-read meat thermometer. (It will pay for itself the first time you don't overcook something.) Cook chicken to a safe 165 degrees, pork to at least 145 degrees, whole fish or fish fillets to 140 degrees, and ground meats to 160 degrees.
Tip: Make sure the probe doesn't touch any bones, or you'll get a false reading.
Suede or leather barbecue gloves: Grilling involves handling a lot of hot objects, from a charcoal-filled chimney starter to rib racks and beer can chicken roasters. You need thick, well-insulated gloves to protect you from the flames and fire.I like gloves with long sleeves (to protect your forearms). Or buy welders' gloves at your local hardware store.
Tip: Never handle hot objects with wet gloves. You risk getting burned by steam.