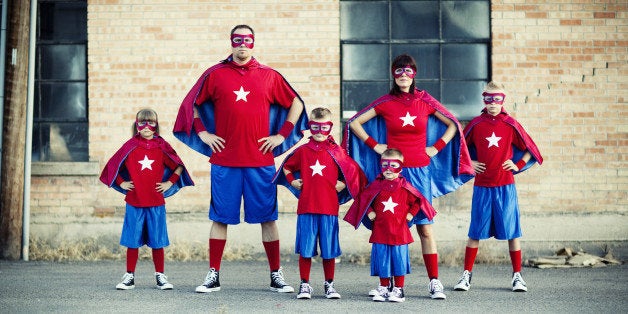 Imagine watching your child face each day with pain and suffering, when even gentle hugs can bring about tears and every day is a challenge just to take a bath or walk up stairs. Paul Joseph, Alex Silver and Brett Kopelan are ordinary dads doing extraordinary things to help raise funds and awareness for a rare and underfunded disease, Epidermolysis Bullosa (commonly known as EB). The three working dads were brought together with the mission of finding a cure for their children who suffer from this disease and each dad is spearheading their own foundation, The EBMRF, JGSF and DEBRA. EB is a painful and life threatening disorder which causes the skin to tear and blister at a slight touch, causing wounds on the body that need constant bandaging and care to prevent infection and further trauma. Internal organs are also affected and skin cancer is highly prevalent among EB sufferers. There is currently no cure for EB.
In the spirit of community, these three dads have joined forces to shed light on this disease and aggressively raise funds for research. Interestingly, EB isn't the only thing that unites them; they also each work in the financial world and are using their savvy business skills and relationships to make strides within the medical research community. But business aside, these dads are moved to do this because of their personal ties to the cause. Their inspirations are 10-year-old Brandon, 5-year-old Jackson and 5-year-old Rafi -- all of whom were born with EB and suffer on a daily basis with painful wounds and scars over their body. The day-to-day responsibilities of just being Dad weigh even heavier on their shoulders when they see their children in pain. "Brandon is a good reader and he's a bright kid. He's very inquisitive," says Paul. "And that means that he often has 'big life questions'--why this is happening to him, why no one can make the EB go away--that are downright impossible for a parent to answer."
Even though Paul is West coast-based and Alex and Brett are NY-based, they manage to stay connected and the three of them have become friends and often meet up with each other at scientific conferences, as well as getting their families together during visits. It's this male bonding and shared collaboration that the men feel will help take EB research in new directions. Paul and Alex have spearheaded the joint formation of the The Epidermolysis Bullosa Clinical Research Consortium (EBCRC) which brings together the best of scientific researchers to share information, something that wasn't happening in the EB community before these dads got involved.
Whether it's organizing an upcoming fundraiser, meeting directly with researchers or appearing in front of Congress, these dads have taken the role of fatherhood to a new level. They have made their children their priority and are determined to help change the course of their futures. "The best gift we can give Jackson and any child with EB," Silver says, "is a chance at having a good and pain-free life."
To learn more about the amazing work these dads are doing, please visit their wEBsites:
The EB Medical Research Foundation: www.ebkids.org
The Jackson Gabriel Silver Foundation: www.jgsf.org
Dystrophic Epidermolysis Bullosa Research Assoc. of America: www.debra.org