Dads are defined in so many different ways, and can be asked to fill innumerable roles. They can be part-time laundry folders, coaches, cooks, handymen, chauffeurs or tutors—perhaps in the span of a single day. Good dads, after all, are ready to take on any task thrown at them, all while helping their children wade through the thick, tenuous jungle of life.
One thing that the best dads have in common is that they don't mind giving a little extra. We partnered with Extra Gum to compile our favorite recent stories of dads going way above and beyond for their kids, inspiring us all to be better parents in the process.


2. Let Your Imagination Run Wild Dad:
With much of his business handled over eBay, George Monroy no longer needed to occupy all the square footage in his auto parts store. So when his son Caine asked to build a cardboard-box arcade there, George just let the boy's imagination run wild. Now, Caine has a business of his own, and a growing college fund too.


3. The Take-Me-Out-to-the-Wedding-Reception Dad:
Jim and Kandice Mickunas always bonded best over sports, so instead of settling for a traditional, slow-shuffling father-daughter dance, they decided to have a catch. Check out a clip from the wedding video and make sure you see how this dad gives his newly betrothed daughter away in a fresh twist.


4. The Give A Bully The Finger(s) Dad: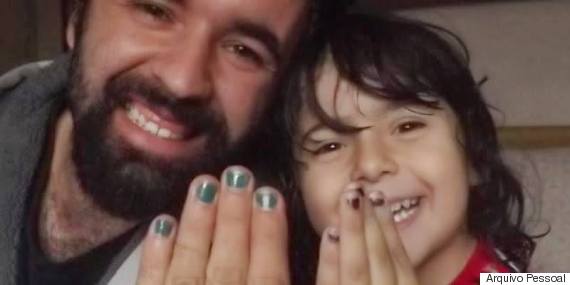 Four-year-old Arthur was told at school that he looked like "a little girl" after wearing nail polish. So his dad, Thiago, found some nail polish and posted this colorful photographic response on Facebook.


5. The Backyard Cyclone Builder Dad:


6. The Cardboard Cutout Dad: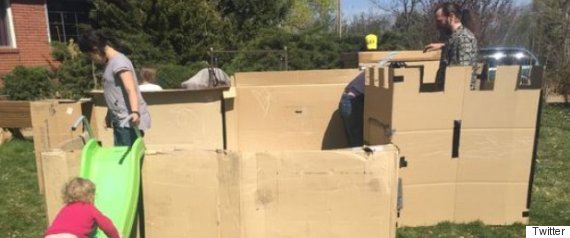 Jeremy Trentleman might be the ultimate recycler. He built his kids this tremendous front yard fort out of cardboard boxes—so big he earned a city ordinance to demolish it.


7. Batmobile My Ride Dad:



These dads show us what it mean to "give extra, get extra." Happy Father's Day from Extra Gum!