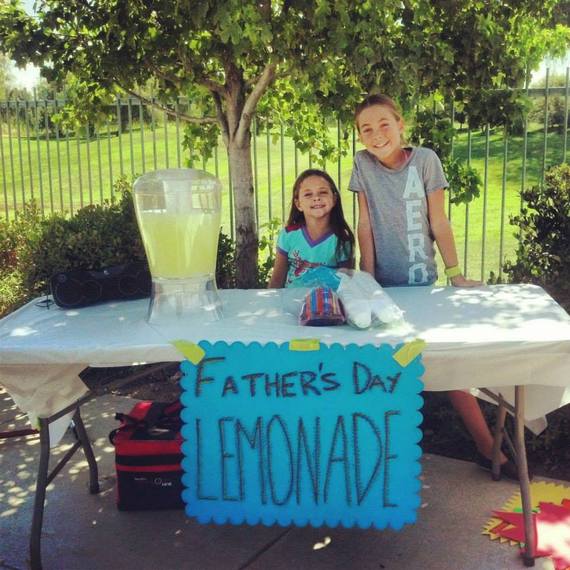 It was on my birthday a few years ago when my oldest daughter, Genesis, asked if we could go to the mall. By the way, I hate the mall. The unspoken rule that those with strollers have the right-of-way is reason enough to keep me away. There will come a day when I'm going to mimic Andy Dufresne in The Shawshank Redemption by releasing rocks through the bottom of my pants and put a stop to this. The mall is also used as a teenage daycare drop-off, so that's another reason but Gen wanted to buy me a gift; we had to go.
I'm probably like most dads when it comes to receiving gifts from my kids; it's absolutely, 100% not necessary. The fact that Gen initiated the mall trip for me is what really mattered, even though it was like asking, "Dad, can we go to the gates of hell for your birthday," her thought was what counted. Along with Olive, my youngest, we entered the devil's playground and I found a bench in the middle of the mall I could zone out on while they shopped nearby stores. Thirty minutes later, Gen came walking up with a bag and Olive was a dozen yards behind with a sad face like someone told her about Santa Claus.
Before Olive got close, I asked Gen, "What's the matter with Olive?" She whispered, "She doesn't have any money to get you a gift, and I didn't think about us getting this together until I already bought it. She wants to get you something."
I wish I had more forethought into situations and the subsequent feelings of my children but that's one of the flaws I have as a dad. It should have been obvious, being more thoughtful of Olive would feel about this. I quickly slipped Gen a $20 bill without Olive noticing, and said, "You know what to do." Gen waited a few seconds before going up to Olive. She lit up like Christmas, thanks to Sissy, and they were off again shopping. It was a win-win-win.
For the life of me, I cannot remember what Gen got me that day but I'll never forget what Olive picked out: American Eagle Outfitters 1977 Cologne. And I didn't even like wearing cologne, unless you count Calvin Klein's One at high school dances. Oh did that stuff work like magic. But for what Olive picked out, though I'm not a cologne person, I used every last drop. The aroma always brought me back to this very moment. It could have smelled like lighting a used diaper on fire and I would have worn it anyway.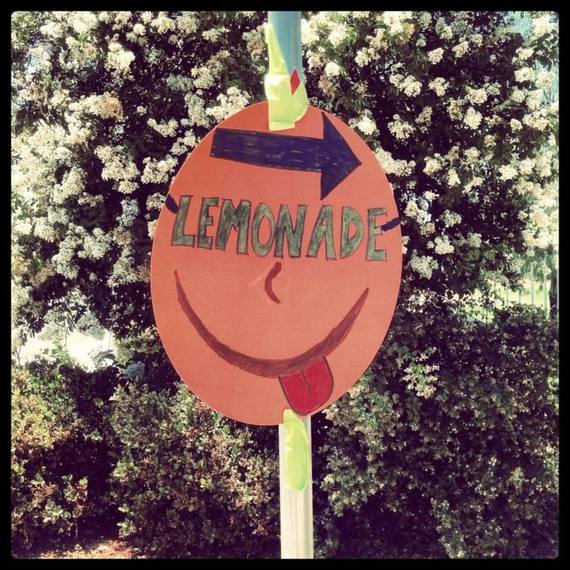 For that next Father's Day, I was a little more thoughtful. Children want to buy gifts for their parents but they usually don't have the money or means to do so. On this one special day that I could do whatever the hell I wanted and get away with it, I decided we'd do a lemonade stand. We agreed that with the money made, they'd split it for each of them to buy me a gift. Knowing that lots of dads want to golf on Father's Day, one of the busiest golf days of the year, we set up between holes on a side street, guaranteed exposure as the golfers crossed over. It worked, fantastically!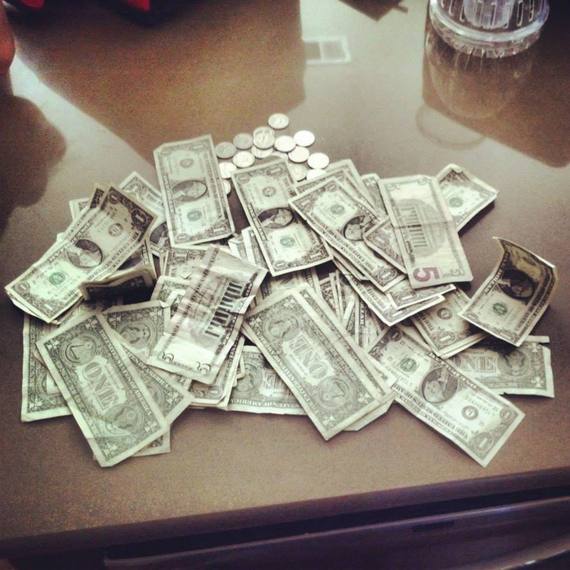 In about three hours, the girls had grossed over $80, each with about $40 to spend on a gift for me. Golfing dads couldn't say no, many giving twice or thrice as advertised, and telling us to keep the change. I've done lemonade stands before and this was the most successful in the least amount of time. The experience alone, whether we made money or not, was worth it, and it was one of the best Father's Days I've ever had. Not only that, I was excited to see what each of them would get me with all that money. We packed up our stuff by noon before it got too hot and headed to the mall.
We got there and the girls walked ahead of me. I could see them whispering to each other like they do when something sneaky is about to take place. They turned around, Gen being the spokesperson in the matter asking, "Dad, do you think maybe we could go shopping for ourselves instead?" I should have seen this one coming, lacking forethought once again. Happily, I said, "Sure, you little turd burglars."
My daughters have given me more Father's Days than any given Sunday. There are lots of moments throughout the year they make me feel like a good dad without even trying. If you're a dad like me, all you really want is your children to be happy, joyous and free. I don't want them to ever worry about getting me a gift; their presence alone is a present in itself. The only other thing I could ever ask for is for them to stop dragging me to the mall on a Sunday.