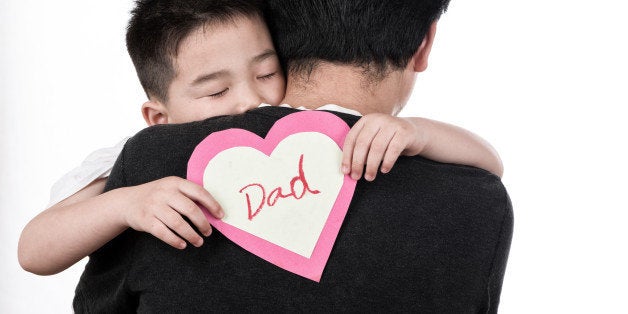 I'm a father of four beautiful children. I certainly love them and I know they love me. Except for when the four year old is having a meltdown and screaming at me at the top of his lungs, "shut up, stupid, poopy face," followed by a door slamming and ear splitting scream, it is an honor and privilege to be guiding these children through their childhood.
I simply do not need Father's Day.
I do not need the cards. I do not need the presents. I do not need the attention. However, contrary to popular belief, or what Hallmark wants you to think, Father's Day isn't about me. It isn't even for me. Father's Day is more about the child than it is about the dad.
Yes, it is important to honor our mother and father for their sake. However, its even more important to honor them for our sake; to be the type of sons and daughters, men and women, that bestow honor upon those that sacrificed for us, nurtured and tended to us, or at the very least, simply gave us life.
That is one reason Father's Day is so painful when your dad is dead. You can't give your dad anything. You can't call him on the phone. You can't tell him, "I love you." You can't give him a simple hug.
So you know what I've decided to do this year -- I'm going to buy my dad a card and write in it anyways. I'm going to have a little one-on-one time with my dad walking through the woods together. I'm going to spend some time with my dad talking to him, sharing with him what I so deeply admire about him. I'm going to tell him I love him on Father's Day, and every day, not as long as he was alive, but as long as I am alive. I'm going to do it not because he needs it, but because I need to be the kind of son that continues to honor his father long after his dad is gone.
For those of you who get to spend Father's Day with your day -- enjoy every precious second of it.
For those of you whose Father's has died -- don't stop thinking about him, don't stop talking to him, don't stop honoring him this day, and every day, for yourself as much as for him.
Keep on seeking sparks within the dark this Father's Day and every day. May we all become Spark Seekers our entire life long.
Read Rabbi B's newest book, "Spark Seekers: Mourning with Meaning; Living with Light" here.