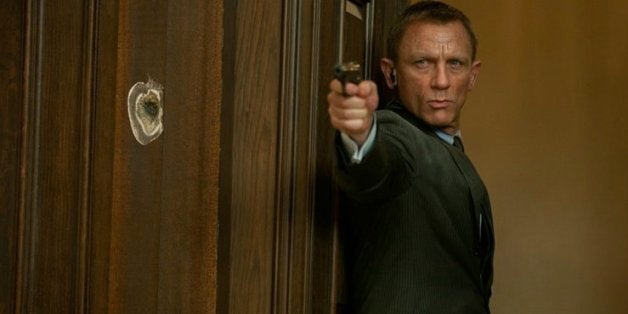 Why take your dad to a crowded restaurant or movie when he would clearly rather order takeout and hang with you on the couch? We've created a list of Netflix movies to watch with dad so it'll look like you put a lot of thought into your evening at home.
For the old school dad: "The Good, The Bad And The Ugly" (1966)
The foodie dad: "Jiro Dreams Of Sushi" (2011)
The stoner dad: "Wayne's World" (1992)
Like, basically every dad: "Skyfall" (2012)
The dad who loves really bad movies (ironically?): "Night Of the Creeps" (1986)
The musically inclined aka still-in-a-classic-rock-cover-band dad: "20 Feet From Stardom" (2013)
The techie dad: "Terms and Conditions May Apply" (2013)
The survivalist dad: "The Road" (2009)
The little league coach dad: "The Big Green" (1995)
The cynical dad: "Clerks" (1994)
The frat bro dad: "Gladiator" (2000)
The hippie dad: "Easy Rider" (1969)
The artsy dad: "Amelie" (2001)
And for the dad who falls asleep during everything: "Titanic" (1997)
Because he already knows how it ends.
Love, Your #ForeverAlone daughter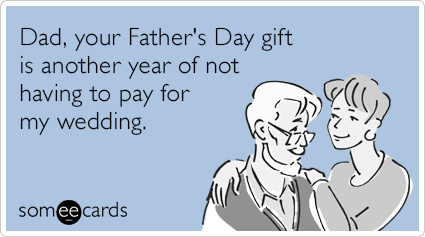 'Good genes' my ass.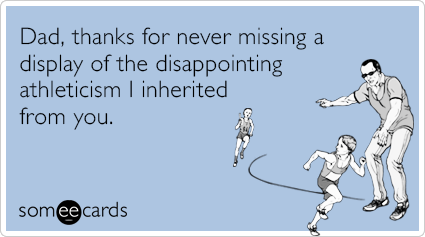 This counts as thoughtful right?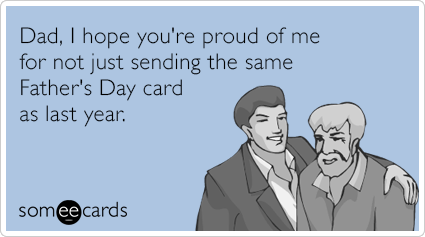 Funny how that works, isn't it?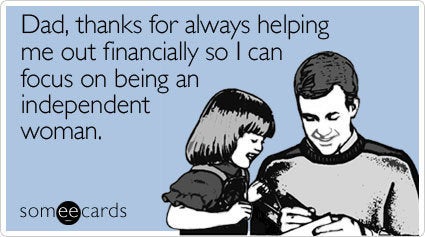 Favorite child, only child, same thing.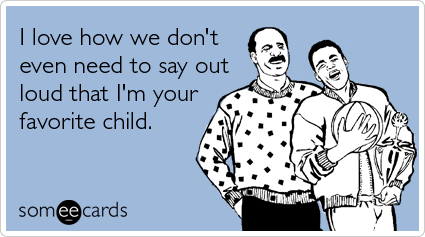 Feel free to contribute to the poverty fund.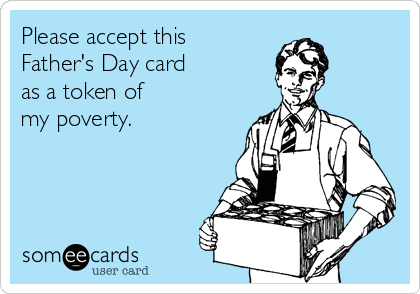 It was a toss up for a while there.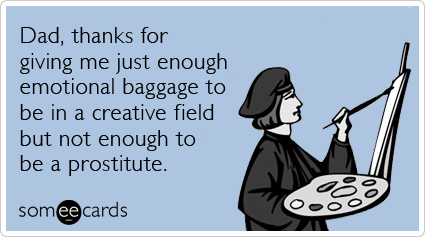 Father's Day? How about Favorite Parent's Day, eh?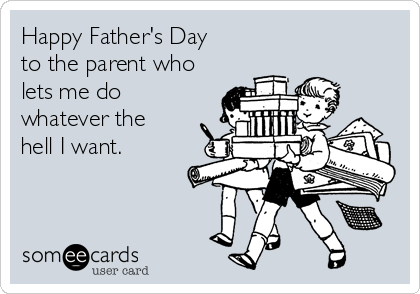 BEST DAD I'VE EVER HAD.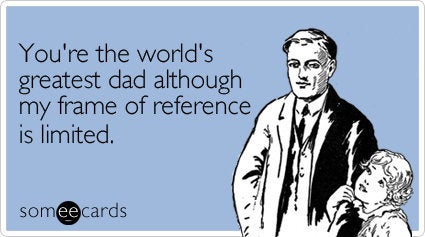 Thanks for lookin' out, dad.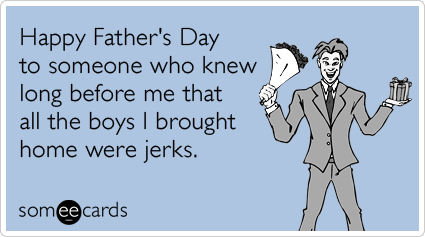 Just being honest.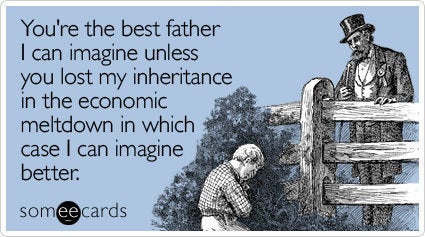 "Love, Dad"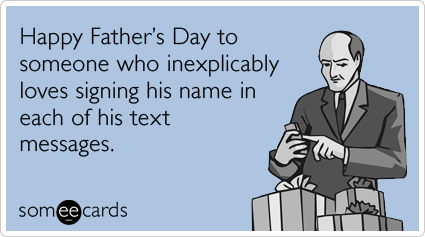 Golf balls again this year? Why not.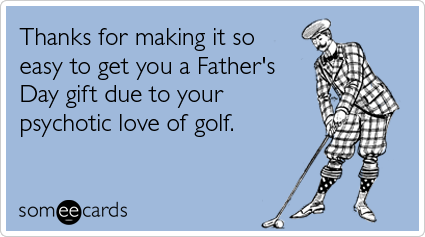 Thank goodness for the family business.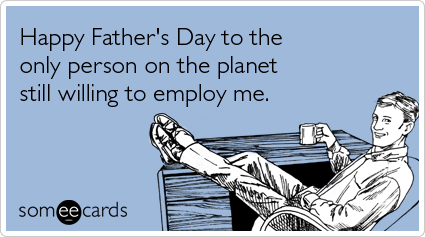 Karma.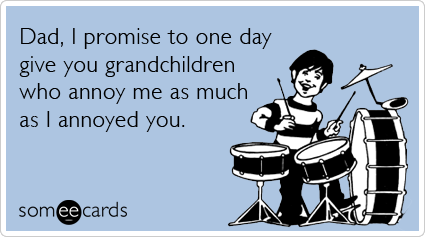 It's the thought that counts, right?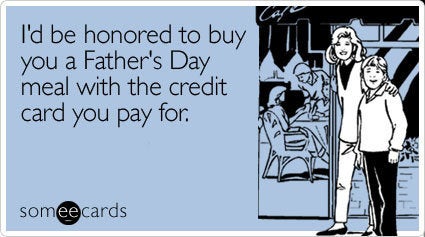 A hand-drawn card is exactly what you wanted right?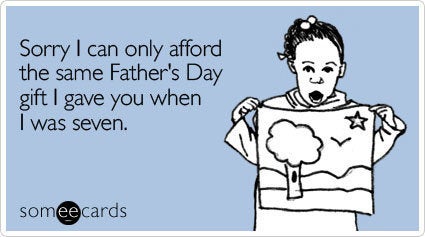 Popular in the Community