Dad has enough ties. He has enough golf balls. Even though he'll always love receiving them, he even has enough homemade cards.
There are tangible gifts that encourage a dad's healthy habits, and then there are the more abstract ones. It's not as fun and it's not as hip, but giving your father the gift of health is considerate, long-lasting and good for both of you. Simple habits you can instill in dad can ensure he sticks around long enough to wear all of those ties and hit all of those golf balls.
In recent years, focusing on prostate cancer has become a particularly popular way to give dad the gift of health on Father's Day.
There are plenty of ways to participate. A number of towns and cities hold annual runs or walks to raise awareness and funds for prostate cancer on Father's Day. Even events not held on Father's Day attract father-child participants, like Jennifer Moore and her dad Ken Dibb, who was diagnosed with the disease at 47, Patch reports.
You could also simply speak up about men's health. ESPN correspondant Erin Andrews became the first woman spokesperson prostate cancer after her father was diagnosed in November 2009. She encouraged women to tell the men in their lives to get checked during an appearance on "Good Morning America." "It was so hard for me," Andrews said about talking to her father about prostate cancer. "We have to get this in the conversation."
Or, it could be something entirely different. This year, ZERO, a national non-profit organization, is hijacking dad's special day and reinventing it as Prostate Day, in hopes of facilitating the conversation through humor.
Taking the form of a walnut, this prostate says he is sick and tired of Father's Day -- "He doesn't need another tie, he needs a ... functioning prostate, ya got that?" -- and names his terms for helping dad stay healthy.
Watch the whole (NSFW!) video below:
Of course, the connection between Father's Day and prostate cancer isn't all fun, games and cursing walnuts. There are many sons and daughters who, this Father's Day, will be remembering a father who lost his battle with prostate cancer. And there may be fathers just learning of a diagnosis.
In a moving feature titled "For Father's Day, get yourself a checkup" for CNN, Andrew Webster writes:
I'm a 47-year-old husband and father of one -- with another on the way -- and the results came as a complete shock. I had no symptoms, and up until this point, I thought I was healthy as a horse. How was I going to tell my pregnant wife that I had prostate cancer?
If you find yourself in a similarly trying situation this Father's Day, remember that a diagnosis isn't a death sentence. In some cases, prostate cancer may never actually cause symptoms and require only "watchful waiting" in terms of treatment. Focus instead on the ways you can still give dad the gift of good health -- take a walk together, cook a healthy meal, let him sleep in or spread the word.
Helping to do just that are a number of famous faces who have lent their A-list names to prostate cancer awareness. Here are a few of the celebrities who have been touched by the disease: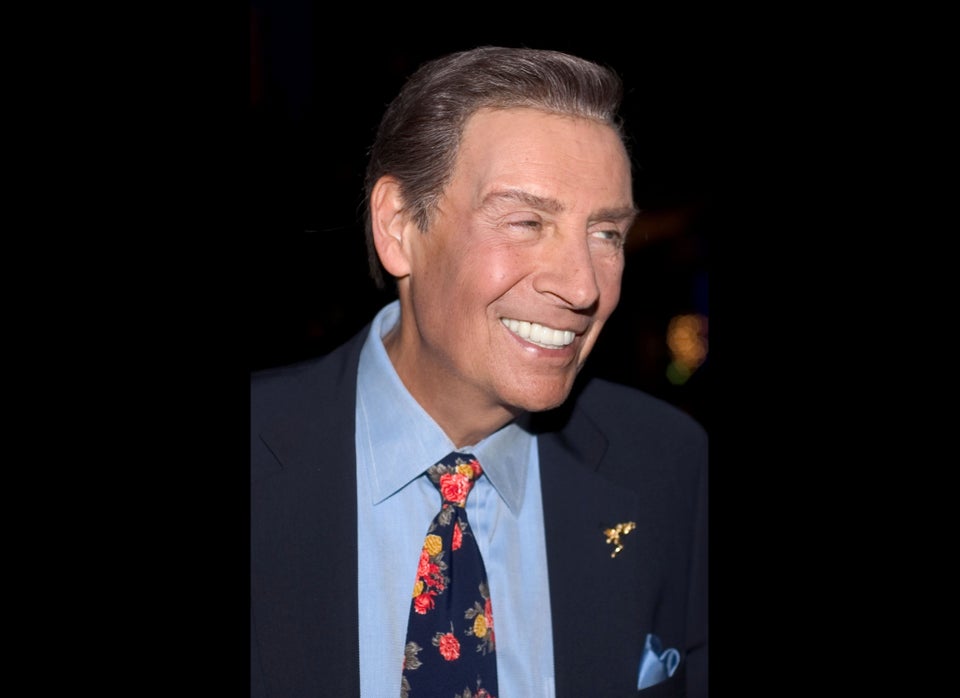 Famous Faces Touched By Prostate Cancer