On June 21, Americans will celebrate Father's Day, a holiday that many other countries observe on different dates throughout the year. What some might not know is that the celebration has a religious history born out of tragedy -- one that serves as a reminder to cherish the fathers in our lives.
Grace Golden Clayton, a resident of Fairmont, West Virginia, was the first person on record to petition for Father's Day. In December 1907, a mine explosion in a nearby town killed more than 360 men, many of them fathers. The tragedy left 1,000 children fatherless, which troubled Clayton.
She asked the pastor at her local Methodist church to dedicate a day to honor fathers on July 5, 1908 -- the Sunday closest to the birthday of her late father, who was a Methodist preacher.
"This holiday was one etched in sadness as well as thankfulness," said the Rev. Donald Meighen, the retired pastor of the Central United Methodist Church, which was known as Williams Memorial Methodist Episcopal Church, South, when the first remembrance was held there. In 1985, the state erected a historical marker declaring Fairmont the birthplace of Father's Day. And every year, the church's congregation hears the story of the holiday's origins in a special Father's Day service. (See video above.)
But the celebration did not reach a wider audience in 1908 for a number of reasons, including the death of a teenage parishioner that same weekend and the collapse of a floor in the church soon after.
"They had other things on their mind," Thomas Koon, former president of the local historical society, told The Associated Press in 2003. "The original sermon was lost... It just seems as though no one thought it was a great deal at the time."
Things turned out differently in Spokane, Washington, where another woman fought to start a Father's Day tradition. Sonora Smart Dodd heard a Mother's Day sermon at the Central Methodist Episcopal Church in 1909, a year after Mother's Day officially kicked off at a Methodist church in Grafton, West Virginia.
The sermon reminded Dodd of her own mother, who died in childbirth and left her husband to raise their six children alone. Dodd was inspired to honor her father, and proposed the idea for a Father's Day celebration to local religious leaders.
On June 19, 1910, pastors throughout the city delivered sermons honoring fathers, and news quickly spread around the country. In the following years, similar celebrations were held in Chicago, Miami and Portland, Oregon.
President Calvin Coolidge supported the idea of a national holiday in 1924, but it wasn't until 1972, when President Richard Nixon made it a federal holiday, that it became permanent.
Father's Day has become a day of gift-giving and relaxation for many, but that is far from the original intention behind the day, says the Rev. David Weekley, pastor of St. Nicholas United Methodist Church in Hull, Massachusetts.
"For me, the importance of Father's Day is to acknowledge the importance of close bonds, loving relationships and unconditional love that endures all the joys and pains, ups and downs of human relationships," Weekley told The Huffington Post.
For some children and fathers, such as Weekley, the holiday is painful, as it was for those who began the commemoration.
The reverend came out as a transgender man in recent years, causing his two grown children to turn away from him.
"I cannot force my adult children to return the love I carry for them," Weekley said. "As a father I continue to wait, much like another father about whom Jesus shared a parable.
"That story was about a prodigal son, but it includes the patient and eternally hopeful waiting and watching of an abandoned father. Jesus said this is how God loves us: unconditionally, no matter what. This is how I love my children as well, even the ones who have journeyed far from me in space and spirit."
Related
Before You Go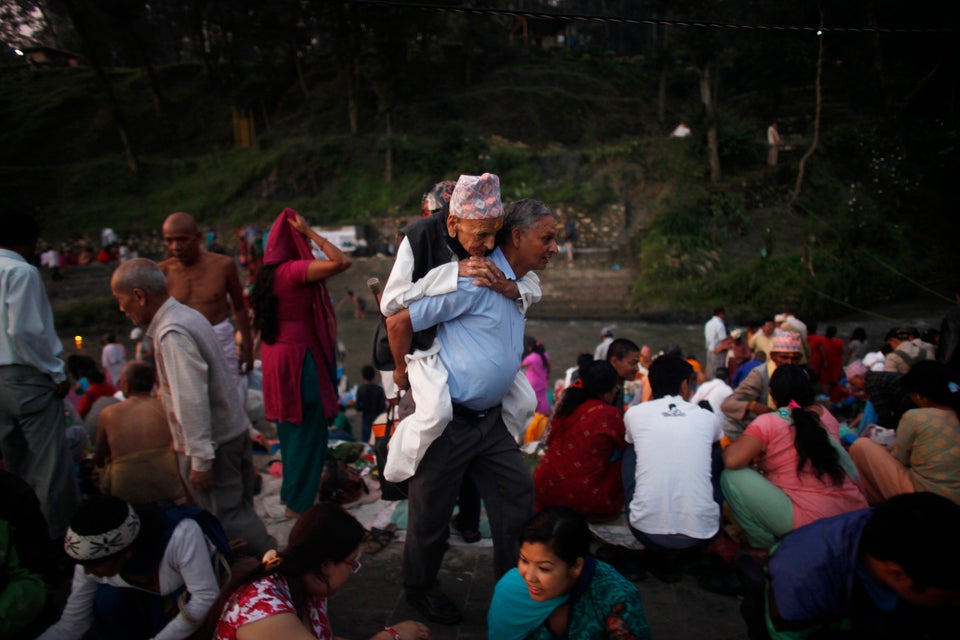 Father's Day Around The World