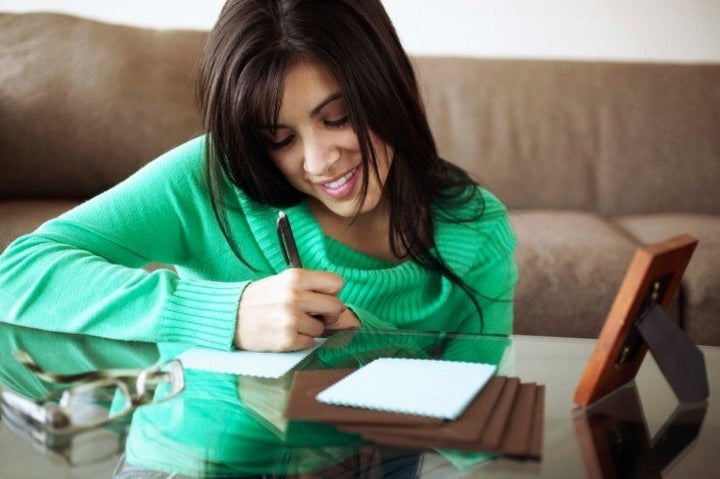 Relationships with dads are complex. At the beginning of life, we idolize our fathers, and then gradually we see them for who they are: human beings trying their best to create a good life with the emotional tools at hand. What if you could ask your dad anything at all -- no holds barred -- what kinds of questions would come up for you?
My own father is a study in opposites -- on one hand he is the most gentle, kind and loving human being you could meet, great with kids and animals. On the other hand, there's a part of him that's quite self-involved and not reflective on the considerations of others. He's my dad and I love him, but there are certain things I've always wondered -- why did he make some of the choices he did? What is his secret to a life well lived? Any regrets? If he had to do anything over, are there any changes might make? What have been the lessons that life has shown him? My father is older now, and I really wonder how he would respond. It certainly would provoke a level of honesty that is not usually broached in day-to-day conversations. It's different for my husband. His father passed away last year, so it would seem that the opportunity to ask these questions is no longer here.
But, what if we could both write a letter to each of our dads, with the understanding that the idea is not to mail it; this is for us. The whole purpose is to get a sense of our fathers on a deeper level, not just as parents, but as human beings, on the same journey we are all on. What if you could do it too?
If your dad is around, and it feels good to ask those questions in person, by all means do it. If your father is no longer with you or if too much emotion makes this impossible, then allow yourself a chunk of quiet time. In the stillness, let some of the answers come to you. On one level, you may know them already. That's part one.
Part two is about appreciation. No matter if your Dad is around or not, consider adding a section on gratitude in your letter for some things he showed you.
Your experiences may have been great, neutral or challenging, and the thing is, they all have something to teach.
If your relationship was nurturing, it may be difficult to choose what aspects you are most grateful for -- that's a good problem! It could be something as simple as how he showed you an appreciation for nature when you were a kid, or kicked around a soccer ball with you. If your experience with your dad was neutral, ask yourself if are you focusing on the few disappointments and forgetting all the great parts? If the relationship was genuinely harsh, ask yourself if those experiences ended up making you the stronger person you are now? Could you say that you would not be the person you are today, equipped with the inner resources (determination, tenacity, the capacity to care) that you now possess, had you not experienced what you did with your father? In some ways, was your father one of your greatest teachers? For all the categories listed above, what are the most meaningful lessons you have learned through your relationship with your dad?
Gratitude is enormously powerful, and can ease open the hardened places and bring new light to old perceptions. It is also a precursor for forgiveness, which is a topic in itself!
Take the challenge: Write a letter of thanks to your father as someone who has really made a difference in your life, and let your dad understand what you have discovered through knowing him, as well as what you appreciate about him. If it is at all possible, be there when he reads your letter. It can be very moving for both of you. If that's not in the cards, then know that the act of writing is opening up your heart in powerful new ways. For those who find it challenging to find anything to appreciate, then appreciate yourself for making it through!
What would you do differently?
Some of these questions are challenging, but they might just lead to a Father's Day that will hold special meaning for everyone concerned.
What are some of the lessons your father taught you? What do you appreciate the most?