On Sunday, Americans will celebrate Father's Day, when we honor all the rad dads and other father figures out there.
The tradition dates to the early 20th century in the U.S. and has a bittersweet history involving loss and single parenting. Celebrating the day grew in popularity, but it wasn't until 1966 that President Lyndon Johnson issued a proclamation making the third Sunday in June each year Father's Day. President Richard Nixon made it a permanent federal holiday in 1972.
The U.S. isn't the only country with a holiday honoring dads. Many other countries hold celebrations like Father's Day at various times of the year and commemorate the occasion with their own traditions, as well as practices inspired by the U.S. holiday.
Keep reading to learn about 10 other countries' Father's Day festivities.
Germany
In Germany, Father's Day takes place on Ascension Day, the 40th day of Easter. Known as Vatertag, Mannertag and Herrentag in different regions, the day's festivities often involve men dressing up in odd outfits and pulling wagons full of booze into the woods.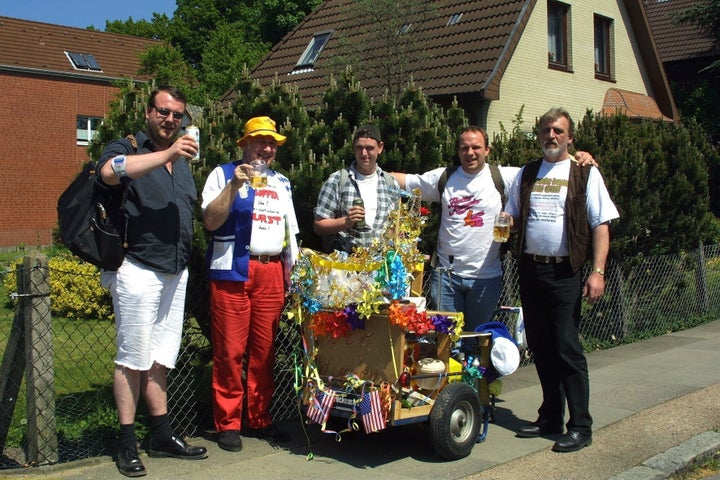 Brazil
Brazilians celebrate Father's Day on the second Sunday in August, in honor of St. Joachim, the father of Mary and patron saint of fathers and grandfathers. On this occasion, many families gather for gifts and churrasco.
Australia
Australians celebrate Father's Day on the first Sunday in September with traditions like special meals, gifts and cards. The holiday is believed to date to the 1930s.
Russia
In Russia, there's Defender of the Fatherland Day, a military celebration on Feb. 23 to commemorate the creation of the Red Army during the Russian civil war. The celebration involves parades honoring the armed forces, and women pay tribute to the men in their lives ― including fathers ― with small gifts.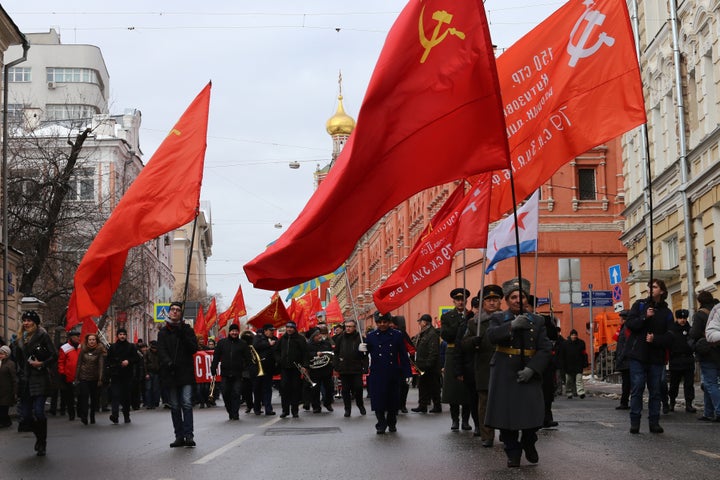 Sweden
Swedes celebrate Father's Day in November. For the occasion, fathers might expect a traditional breakfast in bed, gifts and cake.
Mexico
Like the U.S., Mexico celebrates Father's Day on the third Sunday in June. El Dia del Padre features a 21-kilometer race in Mexico City called the Carrera del Día del Padre, as well as gift giving and delicious meals.
Nepal
The Nepalese religious rituals called Gokarna Aunsi, Kushe Aunsi or Buba ko mukh herne din take place in late summer. These occasions are special for fathers, as people spend time with their dads, offering food and gifts and praying for fathers who have died. Many people visit holy places like Gokarna to pray to the Hindu deity Shiva and perform rituals in honor of their deceased fathers.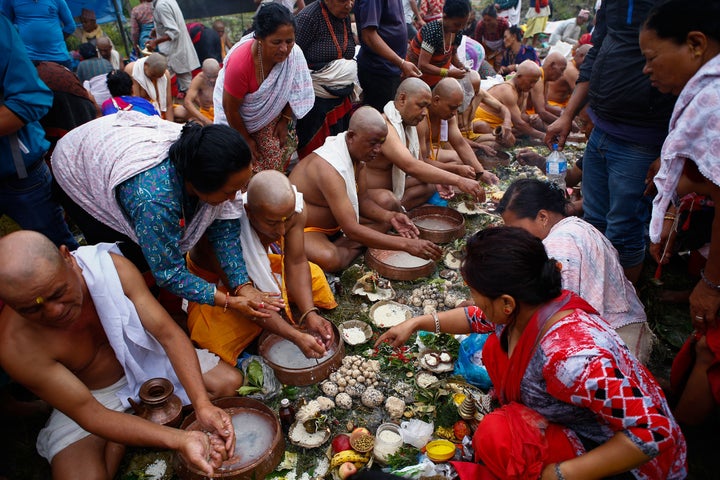 Italy
Italians honor their fathers in conjunction with St. Joseph's Day on March 19. This is true for celebrations in some other Catholic countries like Spain and Portugal. The holy day is associated with fathers because as Mary's husband, St. Joseph was a father figure to Jesus Christ.
Thailand
In Thailand, Father's Day has traditionally taken place on the birthday of King Bhumibol Adulyadej, on Dec. 5. (Mother's Day takes place on the birthday of Queen Sirikit in August.) The king typically gave a speech, and people would give canna flowers to their fathers and grandfathers. After Bhumibol's death in 2016, his son took the throne, but it seems that Thais continue to honor their fathers on the late king's birthday.
France
La Fête des Pères is held on the third Sunday in June and reportedly became popular in the mid–20th century because of an ad campaign marketing lighters as the perfect gift for dads.