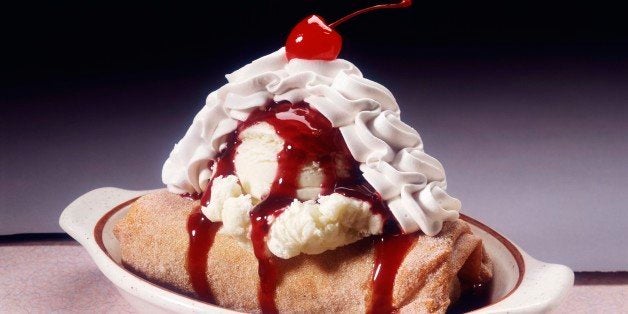 My mother and father recently celebrated their 43rd wedding anniversary. They indulged in an ice-cream fest that consisted of fruit gelato as an appetizer and a vanilla soft-serve sundae covered in whipped cream and chocolate sauce as the "main course."
Afterwards, my mother posted a photo on Facebook that showed my father sitting in front of the sundae with a look of amazement across his face. The caption read, "Life is short, eat dessert first."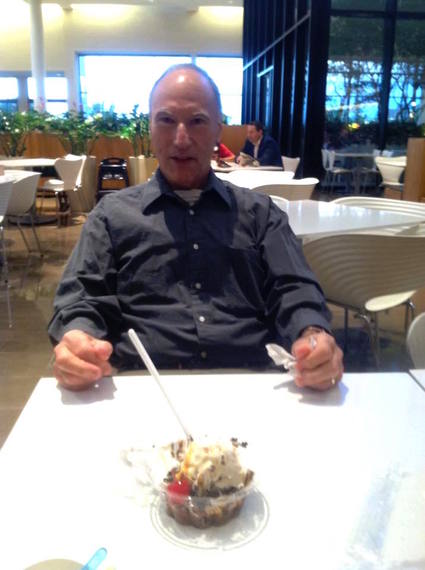 Life is short, indeed. Two days later, I got a text message from my mother saying that she was taking my father to the emergency room. My heart pounded. Life froze. I became numb as tears of uncertainty streamed down my face.
Just six months ago, my dad underwent intensive heart surgery. He was diagnosed with an aortic dissection and had minutes left to live. He miraculously survived. Doctors considered the success of his surgery to be a miracle.
The recovery process seemed to be an easy one. My father, who goes to the gym six times a week, has always been in good physical health. He performed well during his physical therapy sessions and was back at the gym in just a few months. Gradually, he started driving again and returned to his daily routine.
Time passed and my father's health seemed to be progressing. Yet, knowing that I could have lost my father just six months ago is something that I will never forget. Today, I am reminded that people are not invincible.
Thankfully, my father is still living. I'm writing this as he lays in the ER, while doctors try to figure out why he unexpectedly collapsed and broke his nose. I'm not able to be with him because I live in San Francisco and my family is in Dallas, Texas. When something like this happens, all I can do is hold my breath, hope for the best and write.
I'm writing this post to remind everyone that life really is short. As we go about our daily lives, we often forget to spend time with our loved ones. Instead, we cling to our cell phones, take Snapchats and spend hours on social media sites like Facebook and Twitter. We forget to tell the people we love how we truly feel or even simply ask them about their day.
I bought a plane ticket home for Father's Day and I'm counting down the days until I can see my dad again. Here are twenty things that I want to tell him when I see him:
"Life is short, let's take a walk"
"Life is short, tell me about your childhood."
"Life is short, let's take another family vacation."
"Life is short, I can't wait for my sister's wedding."
"Life is short, I should write a book."
"Life is short, let's take more photos."
"Life is short, let's cook more family dinners."
"Life is short, let's disconnect and talk to each other."
"Life is short, let's exchange jokes."
"Life is short, let's try something new right now!"
"Life is short, let's hug more often."
"Life is short, we should say I love you more."
"Life is short, I want to write down your fondest memories."
"Life is short, accomplish something great."
"Life is short, stay up late!"
"Life is short, eat healthy and workout."
"Life is short, spend time with those you really love."
"Life is short, let's lay in the sun."
"Life is short, let's do a group hug."
"Life is short... why not eat dessert first?"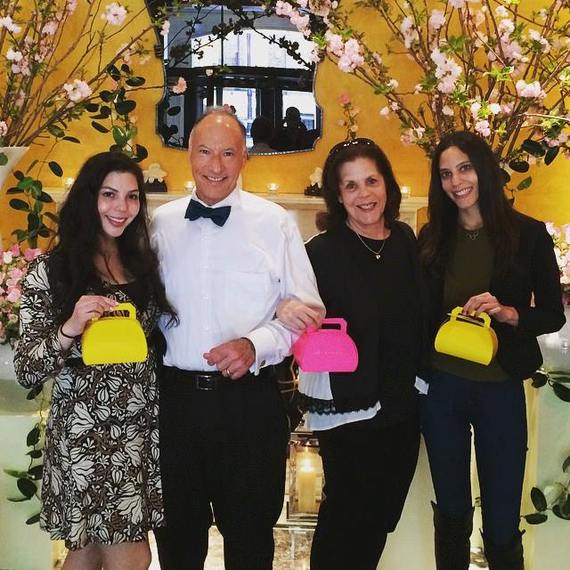 One big happy family!
Actions Speak Louder Than Words
Not only do I want to say these things, I also want to do each and every one of them. I want to hug my father, I want to stay up late, I want to learn about his childhood and so much more. Knowing that I will soon be home for Father's Day brings a smile to my face. I won't ever again forget just how fortunate I am to have my dad in my life.
REAL LIFE. REAL NEWS. REAL VOICES.
Help us tell more of the stories that matter from voices that too often remain unheard.