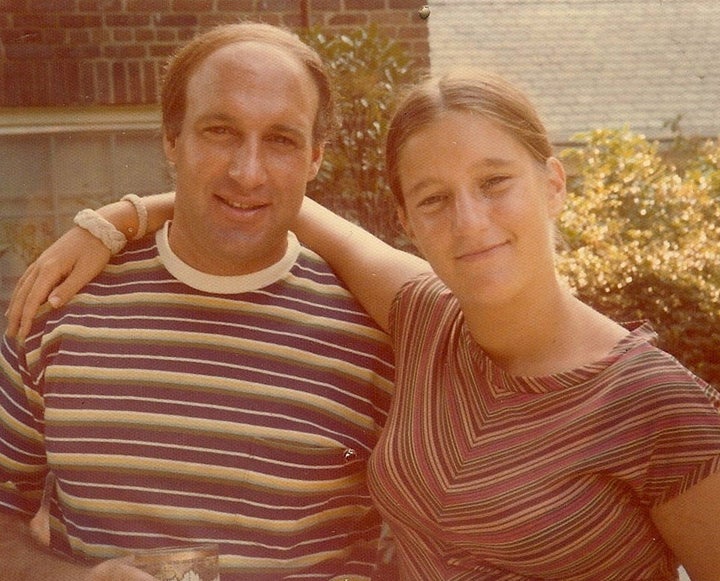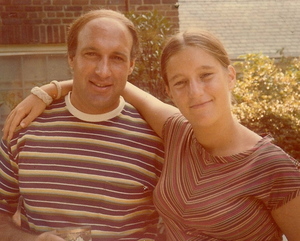 This upcoming Father's Day will be my fifth without my father since he died in October of 2007. While he was sick with Lymphoma, there were times when I thought it would be better for all of us if his suffering, pain, sadness and physical deterioration were over -- but I was wrong. I wish he were still here with us, and I miss him every single day. Father's Day, which is always around his birthday (June 16), is a particularly difficult day for me.
It's impossible to explain to others who haven't been through losing a parent what it feels like -- how much a parent can be missed, even at the age of 50, 60 or more. There is the very real longing for the lost parent, the voice never heard again, the milestones reached without them to celebrate along with you, the times when you want to pick up the phone and say "I have great news!" I've come to realize that just because you've reached middle age it doesn't mean you aren't still a child at times -- especially with a parent. My mother, who is in her early 70s, can still revert to being a little girl around her mother, who is 98. Despite the ups and downs of our relationship, my father was always "Daddy" to me -- I called him that all of my life -- and there are moments, even nearly five years later, when I miss him so much that I can hardly breathe.
As adults we often surprise ourselves with the intensity of our feelings of grief when our parent dies. We do not expect the loss to produce such serious effects. Some of us erroneously think that because our feelings of attachment to others -- our spouse and our children -- are so strong, we will not grieve much when our parent dies. Attachments to others may help us deal with our grief, but they do not make it unnecessary when we lose a parent.
I'm sure many who have lost a parent can identify with that statement. I was, and still am, kind of shocked by how much I miss my father on an ongoing basis. My brother, who looks very much like my father, has grown even more similar to him since he died -- a gift of sorts, but also eerie at times. I look at my kids and imagine how much my father would enjoy them now that they are young adults.
When my father died, I wasn't with him, and this is something I regret very much, even though I did everything I possibly could to help him when he was ill. Even though I told him I loved him every time I talked to him. Most of all, even though I know, for sure, that he knew I had forgiven him for mistakes made, and knew, without a doubt, how much he meant to me -- I still wish I could have said "I love you, Daddy" one more time.
This Father's Day I will miss hearing his voice booming "good morning" as he would walk in my front door, a bag of bagels, cream cheese and lox and his favorite chocolate Danish in his arms, ready to spend the day with "the kids," as he referred to all of us, collectively. I will never stop missing him. More surprisingly to me, I seem to love him more as the years go by.
Calling all HuffPost superfans!
Sign up for membership to become a founding member and help shape HuffPost's next chapter