 Two Los Angeles-area fathers brought their sons home Saturday for the first time in more than 18 months after their mother allegedly abducted them, kept them in Europe in violation of custody orders and changed the boys' names and appearance.
Maria Pfeifer, 32, was the focus of an international manhunt involving the FBI, Interpol and local authorities after police say she took her boys on what started as an authorized trip to Central Europe in June of last year, until she didn't return. The former Hollywood resident, who had an international arrest warrant against her, was arrested on Dec. 19 at the children's school in the French town of Divonne les Bains near the Swiss border.
At French court hearings Thursday attended by Pfeifer and her two ex-husbands, former Hollywood Records president Robert Pfeifer of Laurel Canyon and voiceover agent Larry Hummel of Beverly Hills, a judge ordered the children to be returned to their fathers, police said.
"We're very happy," Robert Pfeifer said, as he and his 10-year-old son Robert Gerald "Jerry" Pfeifer grinned and gave thumbs ups to the news cameras after arriving at LAX from France on Saturday afternoon. "It's a miracle. It's a holiday and Jerry is tired and can't wait to see all his friends."
Larry Hummel walked through the airport with his boy Sasha sleeping on his shoulder and said they would go to sleep for "about three days" and then get some mac-and-cheese.
"I've lived this moment in my head for 18 months and to actually have it come true and be able to pick him up, bring him home, put him in my bed...it's unbelievable," he said.
The Los Angeles County District Attorney's Office in August filed felony criminal charges against the Slovakian woman, a legal U.S. resident, for two counts of "child detention with right to custody" of Sasha Hummel, 4, and his half-brother Jerry Pfeifer. The D.A.'s Office is now pursuing extradition of the mother, who is currently out on bail, and federal officials believe she may return to the U.S. voluntarily, said LAPD Officer Michael Morris, an investigator with the Hollywood Division's Major Assault Crimes Unit.
"This is still in prosecution but whatever happens is going to be up to the (District Attorney) and that's going to be up to the court system," Morris, accompanied by an FBI agent, said at the airport Saturday.
At Thursday's French hearing involving Sasha, Maria Pfeifer asked that the boy be returned to her and said she believes her son is at genuine risk with her father Larry Hummel, according to a professional translation of the ruling. She acknowledged she was not complying with an American judicial decision that had arranged for joint custody of Sasha and explained her desire to avoid judicial prosecution by the two fathers of these children to take away her legal custody.
Larry Hummel asked that his child be returned to him and said he's fully aware of the need for his son to be raised by both parents. He added that he hopes this will be made possible once back in the U.S., according to the ruling.
Maria Pfeifer, who had shared custody of the boys at the time, was given permission by a court to travel with her children to the Czech Republic and Slovakia from June 1 to July 1, 2012 but eventually made excuses about her return date, according to police. The fathers filed child concealment complaints when they realized they were not coming home. Following the alleged abductions, a local court awarded both fathers sole legal and physical custody of their sons.
At their French school in Divonne les Bains, Sasha and Jerry were enrolled under false identities -- Elie Skoda and Milosh Skoda respectively -- and were called by their classmates by their new first names, according to the French ruling. They also went through a physical transformation, including growing their hair long, which could have led to misunderstandings about their gender, the ruling said.
Since the mother and her children left the U.S., she visited different areas of several countries but mainly France and Germany, settling down in Divonne les Bains in February of this year, according to the ruling, which cited evidence obtained by the FBI. The school stated she had moved to Switzerland, which is just a few miles away from the popular French tourist town, but she told the court that it was a temporary address.
"Whereas all of this evidence associated with the wanderings experienced in the first few months of their escape with a break in schooling characterizes a dangerous situation for the children," the French ruling stated.
Maria Pfeifer argued that her escape was dictated by violence Sasha had suffered from his father shortly before their departure -- something the father said is a lie -- and that the dad was psychologically fragile. But the court found that "no evidence has been produced that Sasha was in any danger at the time from his father," the French ruling stated. The judge found that the boy was likely to find emotional security with his father.
"It is imperative that mediation work between the parents...to help the child develop in a balanced manner," the ruling stated.
A ruling, which could not be immediately obtained, also ordered Sasha's half-brother Jerry to be returned to his father.
In a U.S. Federal District Court charge filed by FBI Special Agent Michael Hess against Maria Pfeifer in September seeking an international arrest warrant, Hess said the mother had stated in an email to a relative that Larry Hummel had threatened to take her to court to take the boy away from her just as Robert Pfeifer had done.
"Trust me, in case I had returned there after the summer, I would have been taken to the courts and I would lose my mind," Maria Pfeifer wrote, according to the federal document. "Can you imagine, going from court to court almost daily for years of your life?"
The mother indicated she aware that she was in violation of the custody orders and was deliberately avoiding returning to California. She wrote at length of the numerous court appearances and legal costs she had to pay, describing herself as a victim of the fathers' repeated attempts to the take the boys away, the document said.
Robert Pfeifer, now 58, was arrested by police in 2004 on suspicion of misdemeanor battery involving Maria Pfeifer but no charges were ever filed, according to LAPD. The two have had a joint custody arrangement for years.
Pfeifer also was linked to the case of Hollywood private eye Anthony Pellicano and sentenced in 2009 to time served and four months home confinement for hiring Pellicano -- who is serving a 15-year prison sentence for racketeering and other charges -- to wiretap an ex-girlfriend. Robert Pfeifer had already served two months in federal prison.
Maria Pfeifer was charged in 2010 with two misdemeanor counts of being an escort without a permit but she was acquitted on one of those counts and the charge was either dismissed or not prosecuted in the other, according to Los Angeles Superior Court records.
If extradited and booked in the U.S. for keeping the children from their fathers, her bail would be set at $500,000 and she would face up to six years in county jail if convicted on both felony charges, according to court documents.
The Associated Press contributed to this report.
(c)2013 Daily News (Los Angeles)
Distributed by MCT Information Services
Support HuffPost
The Stakes Have Never Been Higher
Related
Before You Go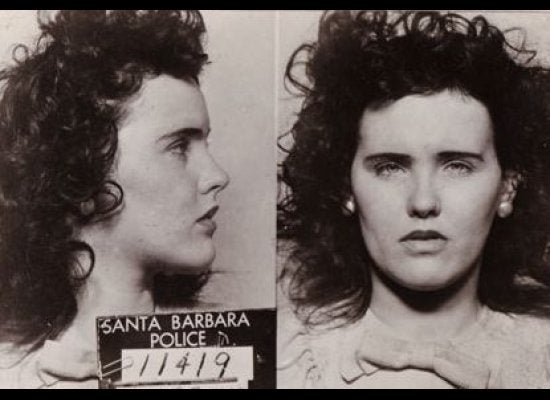 10 Major Crimes That Shocked the Nation (SLIDESHOW)
Popular in the Community