People always ask Fatima Abdel-Gwad, a 17-year-old from California, why she wears a hijab, Seventeen reported. So she decided to settle it once and for all with her yearbook quote -- and a little bit of help from "Harry Potter."
I hate having to explain to everyone why I wear a hijab but if everyone must know: Voldemort has possessed me and his face is living on the back of my head.
A similar quote has made its rounds on the Internet after a student graced her yearbook with some "Harry Potter" humor and jokingly clarified that Voldemort was in fact not hiding under her head wrap.
Also On The Huffington Post
LISTEN: Hijab: To Wear Or Not To Wear -- Two Muslim Women's Spiritual Journey
Before You Go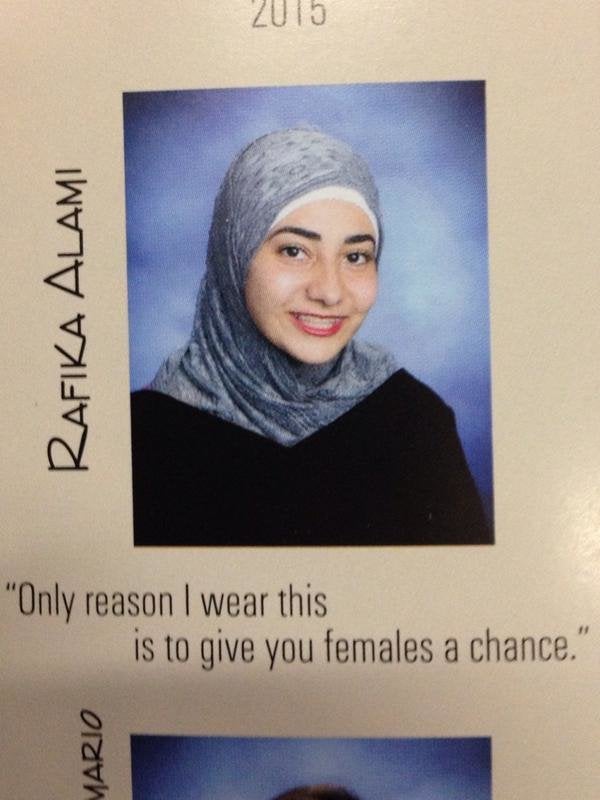 Hilarious Yearbook Quotes You Wish You Thought Of First
Popular in the Community