Warning: Some images in this post may not be suitable for work environments.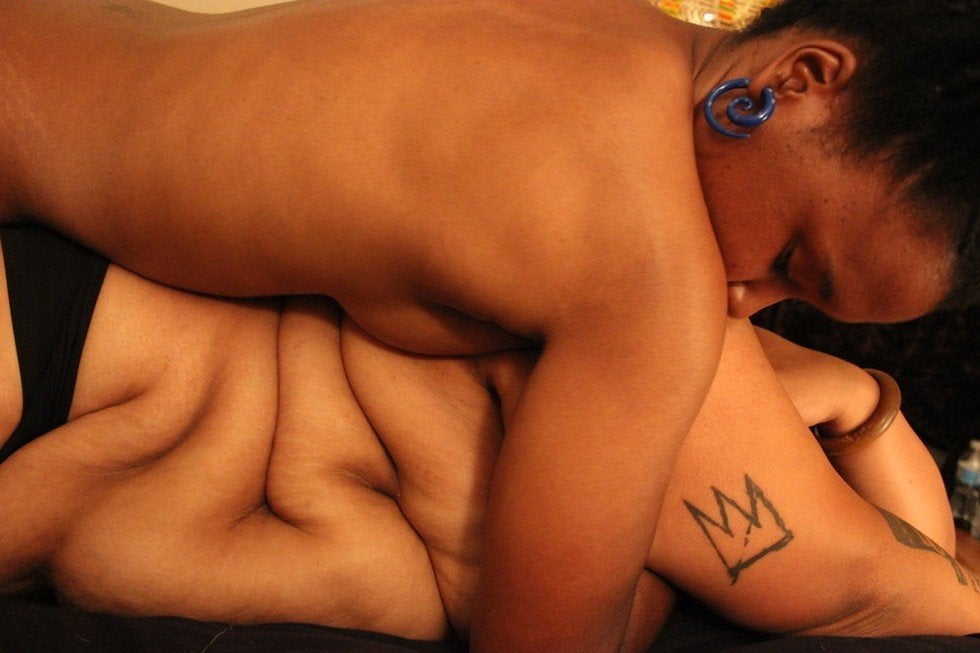 Many of these women artists frequently employ their own bodies as subjects or media, subverting the longstanding tyranny of the male gaze. But as rousing and electrifying as these shows can be, it often feels as if ― even in these more progressive spaces celebrating difference and otherness ― only a certain type of women's body is being presented and accepted. And, sadly, that body is a rather normative one.
"I feel that the art world, as progressive as it hails itself to be, still has issues with access and representation and the neglect of fat artists is one of them,"
Annie Rose, the guest curator of "Fatter IRL," explained in an email to The Huffington Post. "I've noticed over the years that the art and artists who get the most attention are skinny, able-bodied, usually cisgender, white people. Even art that is promoted as queer or feminist usually features thin, conventionally attractive white women."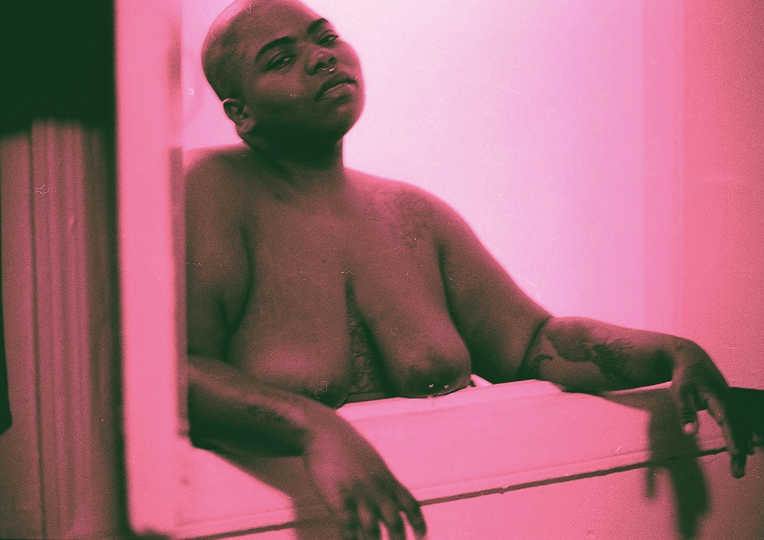 A show now on view at New York's Re: Re: Re: Re: is working to change that, via a continuously shifting exhibition featuring all fat artists. The title, "Fatter IRL," stems from the internet-savvy phrase "I'm fatter in real life," used to reject the expectation that fat people should attempt to hide or make themselves smaller as means to remaining unobjectionable.
Rose's exhibit is quite conscious of the artistic climate it's inhabiting, one in which selfies are being reclaimed by artists and activists, where the DIY photography method is hailed as a vehicle for self-empowerment or rebellion. Yet again, Rose is weary of how such movements fail to benefit certain marginalized populations like fat people, or even put them at risk.
"Visibility does not necessarily correlate to empowerment," Rose explained. "For fat people, visibility is a double-edged sword. On the one hand, seeing other fat people loving themselves, making work, thriving creatively is validating and inspiring. On the other, visibility for fat people can often take the form of vicious bullying. This was the case for one of our artists, Rachele Cateyes, whose bikini selfie was stolen and used for diet ads, and then torn apart by Internet trolls."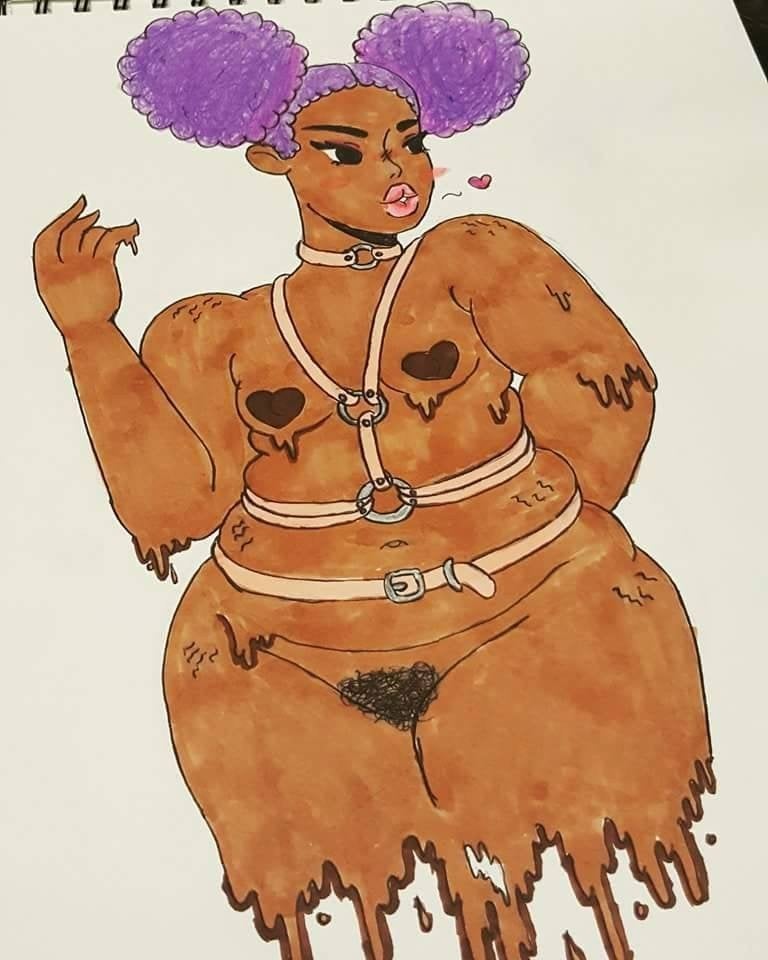 "Fatter IRL" features a roster of self-proclaimed fat artists, many of whom also identify as queer or a person of color. Cateyes, who describes herself as a "fat positive and pro-intersectional feminist, artist, vegan and activist from Portland, Oregon," creates black-and-white line drawings of big babes in crop tops and inspired street style ensembles. The playful images encourage radical body positivity, suggesting that clothing is meant to show off a body, not hide it.
Also on view is the work of Lashay Daniels, who also goes by the name "PervvyPanda." Daniels' featured drawing, called "Melting Chocolate," depicts a big, black woman in bondage lingerie (and heart-shaped pasties) whose flesh begins to melt away like a human popsicle. The drawing celebrates the deliciousness of liberated sexuality and unabashed self-love.
"Throughout my life I've always wanted to hide myself; to appear smaller and less bigger to those around me," Daniels said in a statement about her work. "As a fat black femme I had lots of insecurities in regards to my fatness along with my blackness that made me hate myself and that expressed in my old artworks where I only drew skinny white women.
"However, now that I have the confidence to love myself, my fatness, and my blackness, my artwork has blossomed. I want to show that fat femmes can be sexy underneath those layers. That our fatness will be seen and its nothing to be ashamed of."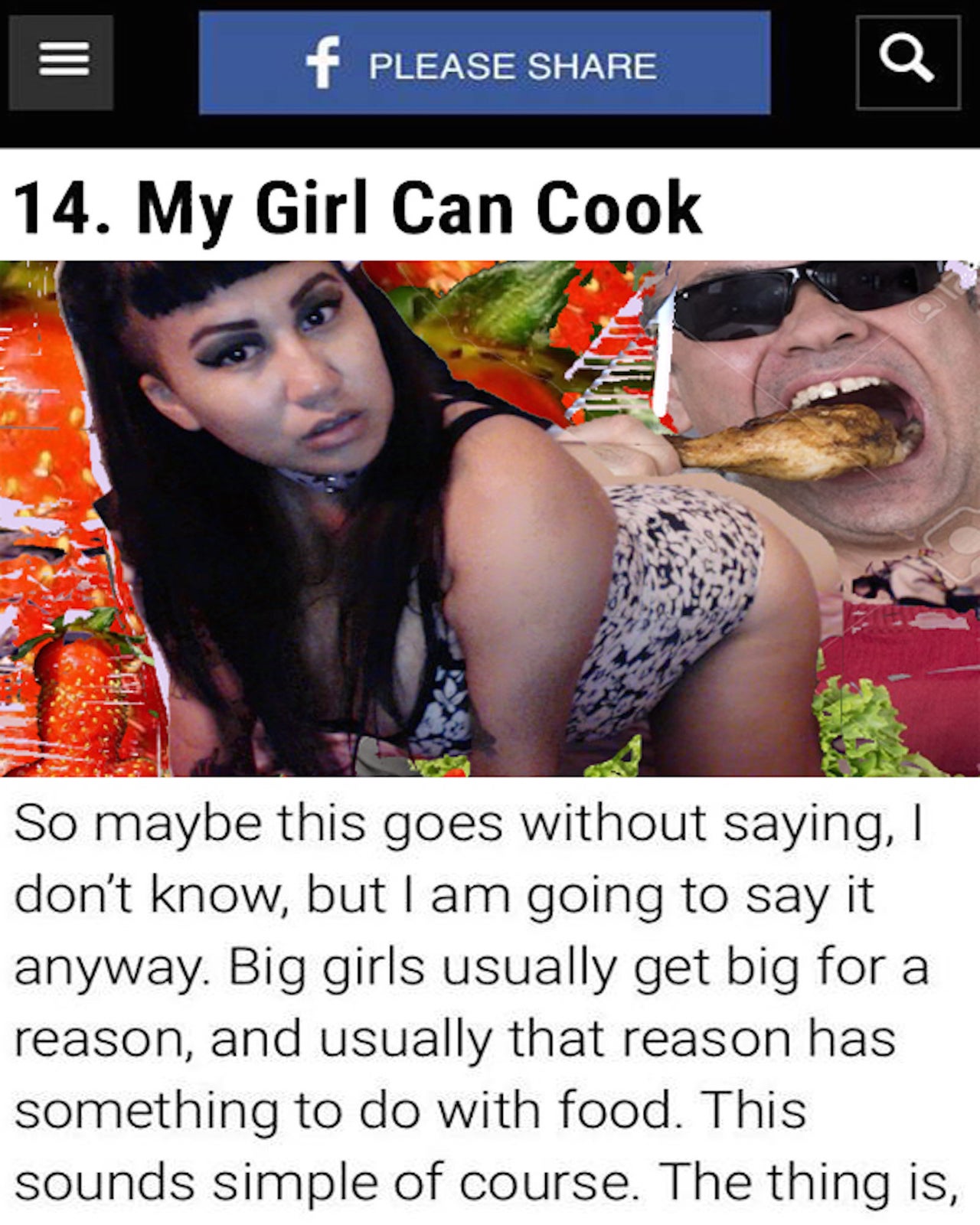 If you're looking to pay tribute to the all the beautifully diverse bodies the world has to offer, and see some mighty fine art in the process, "Fatter IRL" is the all-embracing atmosphere to satisfy your aesthetic desires.
As Rose explained: "This show is an attempt to celebrate fat artists and bodies in an environment that loves and worships them. My hope is that viewers will enjoy these beautiful pieces celebrating fat beauty and lives, take some time to think about the hidden labor that fat bodies perform, and also to come to terms with accepting their own bodies for what they are."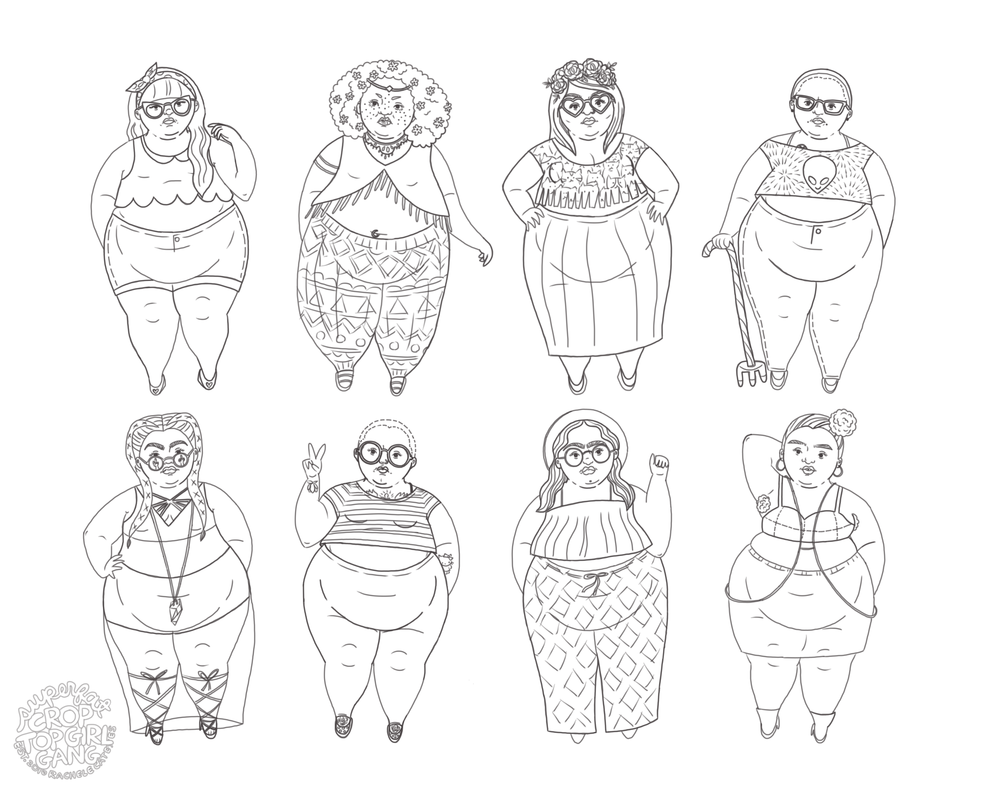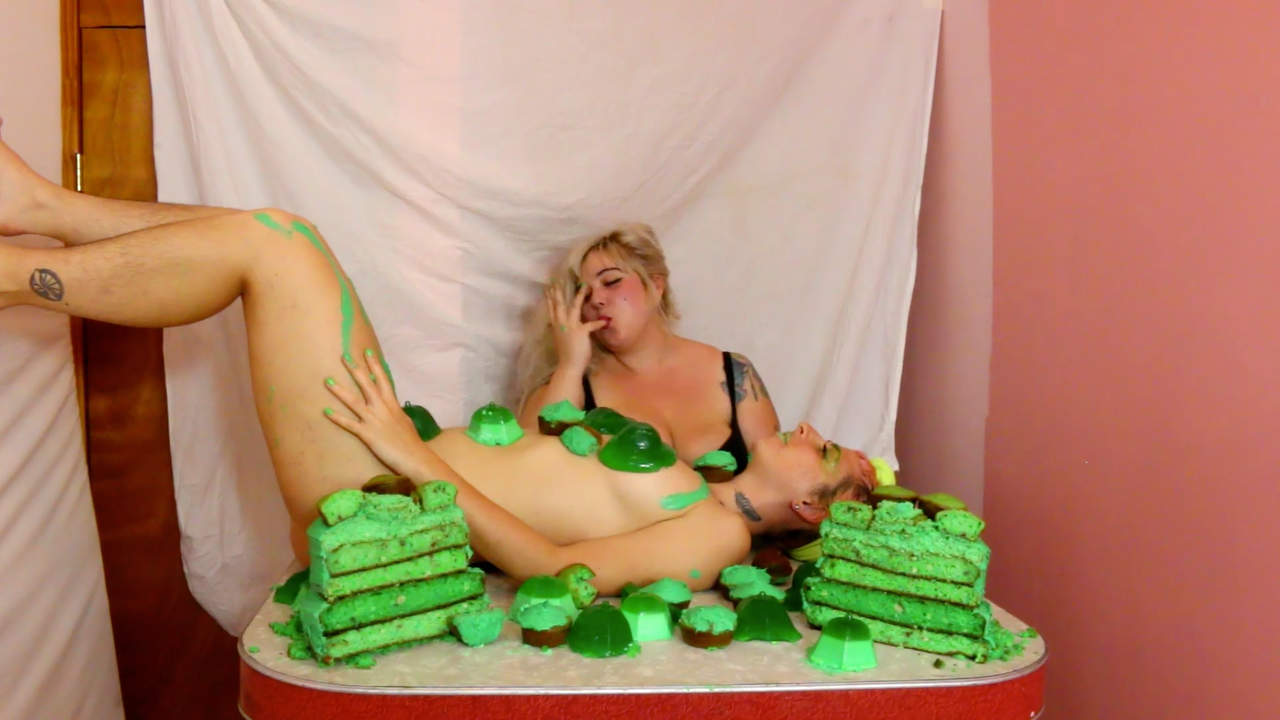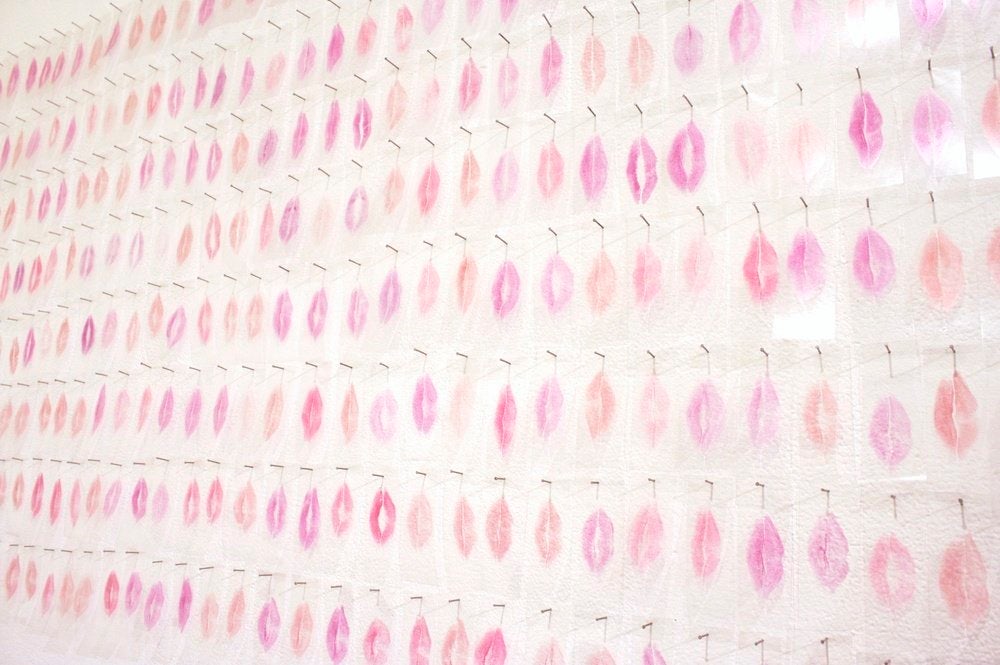 Related
Before You Go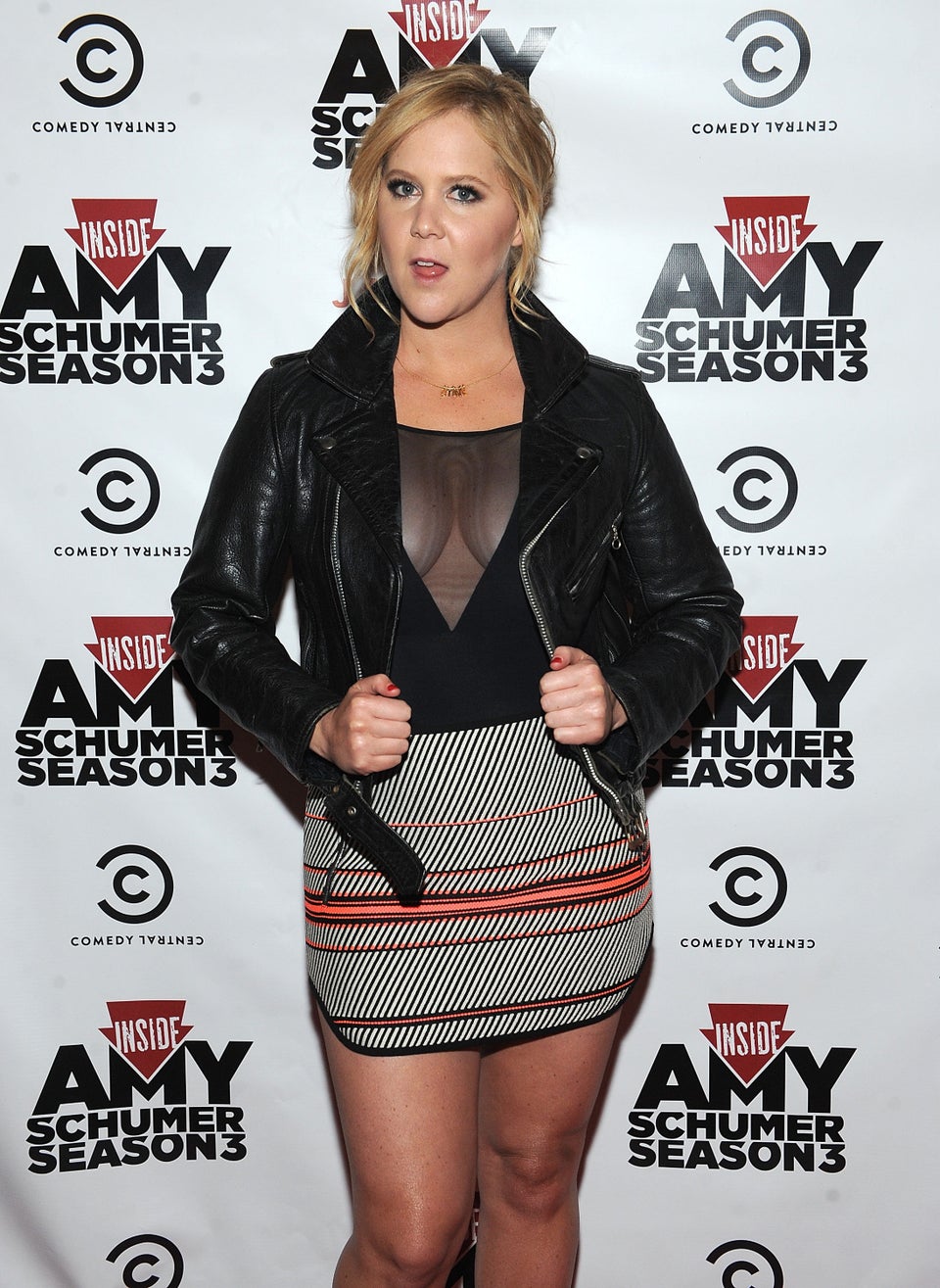 Meet Our Body Image Heroes