Dillon Arnold was eating at All Stars Bar & Grill Tuesday night when it came time to settle his bill.
"I was signing my slip," Arnold told WJAR TV. "I didn't really pay attention to it yet, and then I just happened to read it and I saw it in the corner and I was like, 'Wow,' and my heart just dropped."
On the receipt where Arnold's name should be was this word: "Fatty."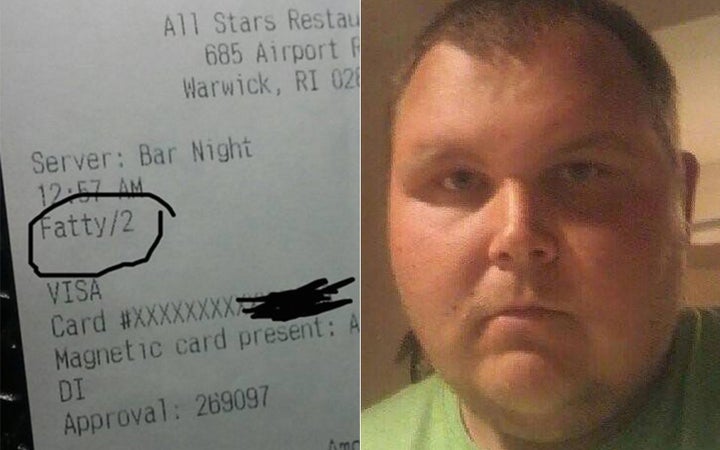 Restaurant owner Antonio Ambrosio told WPRI-TV that he requires servers to put the customer's name on the check.
Ambrosio is very familiar with the employee who handled the order: It's his 18-year-old son, T.J.
Arnold posted a photo of the offensive receipt to Facebook where it quickly went viral.
Both Ambrosios attempted to apologize via the Facebook post.
"We sincerely apologize for your negative experience last night. It was very unprofessional to say the least. We take full accountability for what occurred and would like to make it up to you. Please call me so I can offer you something for the inconvenience. This should not have happened and my staff will be dealt with right away."
T.J. did reach out to Arnold on social media to apologize, according to the New York Daily News:
"What I did was immature and I acted without thinking about the consequences. I acted in a way that was rude, childish, and totally inappropriate. Due to my actions, I was terminated, rightly so," he said.
Ambrosio has also offered a $50 gift card in an attempt to entice Arnold back to the restaurant.
So far, Arnold's not biting.
"I'd rather just not go there," Arnold told WJAR-TV. "It's just so embarrassing."
Related
Before You Go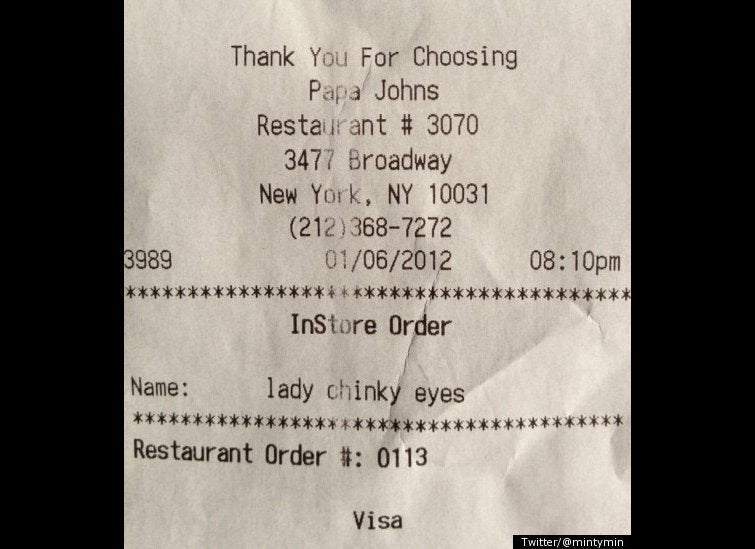 Outrageous Receipts (EXPLICIT LANGUAGE)
Popular in the Community