Abdul Asquith attempted on Oct. 23 to check out a laptop at the Wimberly Library on the Boca Raton, Fla. campus. The laptop checkout requires valid university-issued identification, but when Asquith showed his FAU ID, the librarian refused him
Asquith said the librarian looked at the ID and remarked, "You sound, look and act like a girl and in this ID is a man, therefore I'm not giving you a laptop."
Asquith was "appalled," "embarrassed" and "distraught," he said. He was finally able to obtain a laptop after speaking with several librarians.
"Because he acts a certain way, he can't possibly be this? It shouldn't even be like that," Samantha Lemessy, who witnessed the incident, told WPTV.
"People need to start speaking out and addressing this every time this happens," Asquit added.
FAU spokesperson Lisa Metcalf confirmed in a statement to The Huffington Post Monday that the student was initially denied his request.
"The situation was quickly corrected and an FAU administrator issued an immediate in-person apology," Metcalf said. "The University takes allegations of discrimination seriously and continues to investigate the incident."
For FAU, a public university in Florida, it adds to a growing pile of controversies over the past year.
Related
Before You Go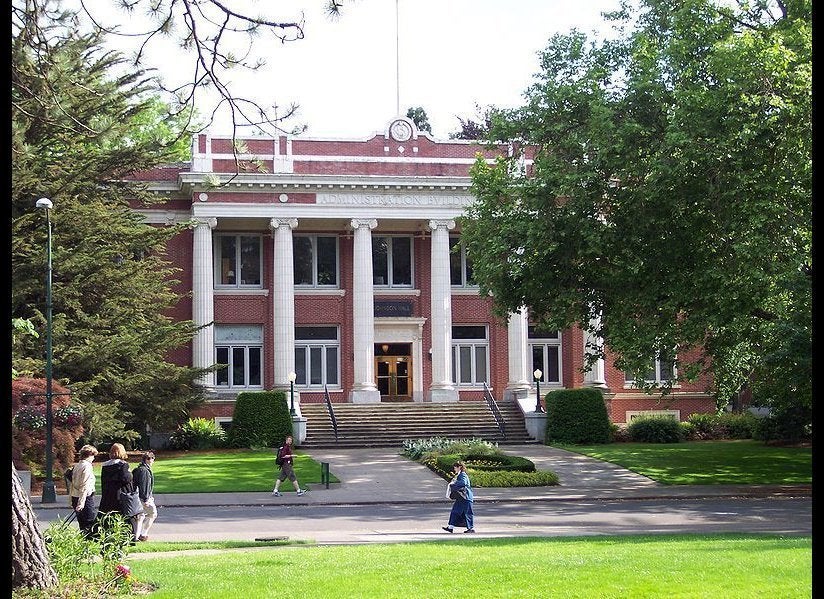 The Five-Star Rated Colleges By Campus Pride
Popular in the Community