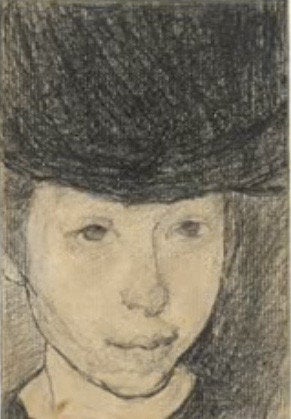 It's not easy to be a famous artist, but it also sure isn't easy to paint like one. That is why we are so pleased to hear about the "Faux Real" exhibition at University of Cincinnati, featuring the work of prolific forger Mark Landis.
Landis fooled museums around the country for years with his convincing copies of Picasso, Signac and Watteau works. He is believed to have given over 100 forgeries, according to the New York Times. He was finally figured out in 2008, but was never arrested since he never accepted payment for his paintings.
Aaron Cowan, the director of galleries for the University's College of Design, Architecture, Art and Planning, told the New York Times Arts Beat: "The show is intended to educate people about forgery and serve as a cautionary tale to museum curators." There will be black lights and magnifying glasses available to fully examine the works that tricked museums nationwide.
Co-curating the exhibition with Cowan is Matthew Leininger, who was the first to identify Landis as a fraud. Leininger explains his investigation of Landis' fakes in The Art Newspaper, where he noticed the "fresh" smell of the paint on a Lepine painting.
Landis himself is very involved in the exhibition. He contributed 60 pieces along with photographs and his priest's outfit, which he previously wore as a disguise when donating his works. The whole strange collaboration will open today at the University of Cincinnati.
Do you think this exhibition is in good taste? Let us know what you think!
PHOTO GALLERY
university of cincinatti
Calling all HuffPost superfans!
Sign up for membership to become a founding member and help shape HuffPost's next chapter