In the wake of February 14th with all those pictures of bouquets and hearts plastered on social media, I had the distinct feeling that February may be the biggest month for SAD (Seasonal Affective Disorder) not because of the lack of sunlight but maybe (?!) just maybe because of St. Valentine's Day?
The truth is, it can be a weeee bit hard when you are a single mom of a 10-year old who is just starting to realize that the world might revolve around couples.
Thank goodness for the next, little known, February holiday that happened not even a week later on February 20th: Love Your Pet Day.
This holiday I really could relate to.
Our home presently has one cat and a dog, but at times we've had up to three dogs and six cats. I've been midwife to our sweet cat Violet and have lost count of the rescue puppies and dogs we've fostered, loved and cared for. And even if those animals have at times made only fleeting appearances in our lives, they have taught us the consistency of their love and devotion, and that's something we really can celebrate.
To that end, my daughter and I put together a list of our favorite pet books, the most beautiful books we could find on our shelves to celebrate Love Your Pet Day and to give anyone else who might need it, any day of the year, a little love.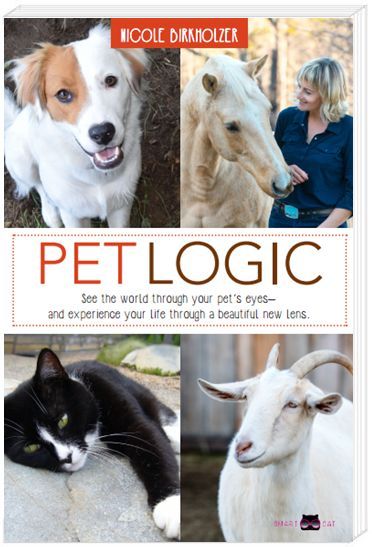 1. Pet Logic: See the world through your pet's eyes and experience your life through a beautiful new lens by Nicole Birkholzer
This is my favorite, maybe because it came out just when I needed it: On Valentine's Day. Camille and I read it in an afternoon and it totally shifted the way we view our animals, and really any animals (Nicole views even wild raccoons as "pets"!) Pets may not be able to talk, Nicole says, but they are communicating in ways that often far surpass the wisdom of adults. And their communication is like a window to these beautiful wild little souls that can show us the beauty of ourselves and our own relationships. Nicole is also a mindfulness expert, so her book naturally brings with it that wonderful non-stressful place: the present moment. When you are reading it to your little one, you are also teaching her how to stay present, which, Nicole says, is where life is fullest.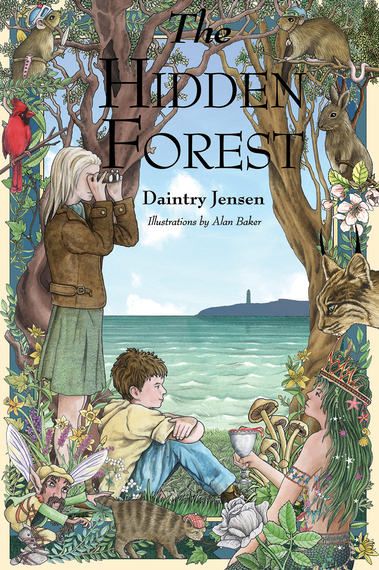 2. The Hidden Forest by Daintry Jensen
I love this beautiful book because I have a daughter, a daughter who loves animals and still believes in the mystical order of the world. The twelve-year old hero of Daintry Jensen's book has a ton of moxie, just like my daughter, and when she enters the enchanted forest where much of the book takes place, it is filled with, you guessed it, animals. Animals that talk and play golf and generally create a wild wonderful ruckus. This is a story of grief and redemption, love and trust that can only happen with the guidance and wisdom that comes from knowing and trusting an animal. There's also a love story right smack dab in its center that teaches how topsy turvy love can really be. And so many fairy tales forget that!


3. Do Unto Animals: A Friendly Guide to How Animals Live and How We Can Make Their Lives Better by Tracey Stewart
Written (surprisingly!) by Jon Stewart's wife, this gem of a book is, (not surprisingly), funny, and it's also one of the best resources for introducing your little one to wildlife, so the entire outdoors will feel like a pet menagerie. This book has some of the most charming and realistic color illustrations, and cleverly introduces the reader to the basics of animal behavior, body language, bee houses, bird houses and any curiosity you might have about the behavior of farm animals. Tracey is also a master at giving back, and this theme teaches that important lesson as you read.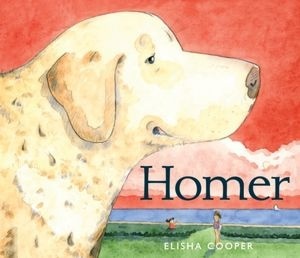 4. Homer by Elisha Cooper
If you've ever had the blessing of loving a dog into old age, grab your hanky, a copy of Homer and find a quiet spot. This book will knock you to your knees with its tenderness. Cooper is a gorgeous writer. She tells the story of Homer through poetic language, sweet illustrations and perfect pacing. Fast becoming a best-loved classic (think Charlotte's Web!), this book allows your child to escape from the self as she reads from the unique perspective of an old and well-loved canine.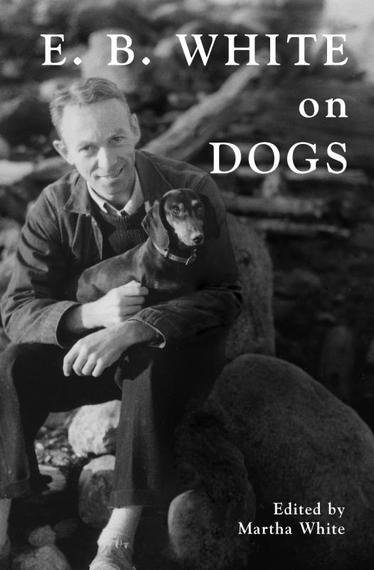 5. On Dogs by E.B. White, edited by Martha White
Of course we all adore Charlotte's Web with unforgettable Wilbur and Fern. But what better way to introduce a child to the genius of E.B. White than On Dogs, which was published posthumously and shows that White wasn't just a storyteller, he was a true lover of all creatures and considered even insects, friends. On Dogs is a collection of letters, essays and poems delivered with White's wry and stylish humor. A sweet plus to this book are the many family photos of E.B. White with his treasured pets.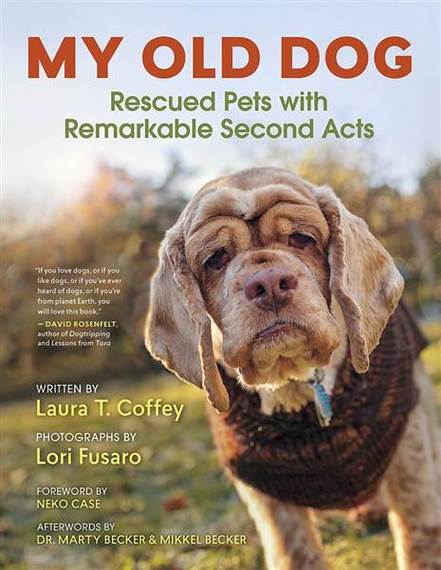 6. My Old Dog~ Recused Pets with Remarkable Second Acts by Laura Coffey
If you ever thought that second chances weren't possible (okay, maybe on Valentine's Day some of us have these thoughts!), you will find yourself happily brought back to the truth with My Old Dog. Coffey tells stories of several rescues and how they came to live the lives they deserve. She tells about the roles dogs play in our lives: helper, healer and best of all she gives resources and suggestions for how we can help. Just looking at these achingly beautiful portraits you'll want to climb in the pages and hug these senior dogs--or maybe go out and adopt one!
Come to think of it, if you are considering adopting, Love Your Pet Day might be the perfect day to do it. Because really all those animals who need a home are really just saying, Love me! And doesn't everyone deserve to be loved? Pick up one of these books and remember that the world is full of wonderful creatures who want to do just that: love you.