Strzok, who testified Thursday at a joint hearing of the House Judiciary and House Oversight committees, indicated his text to former FBI lawyer Lisa Page came after Trump had "insulted the immigrant family of a fallen war hero and my presumption based on that horrible, disgusting behavior that the American population would not elect somebody demonstrating that behavior to be President of the United States."
The FBI agent's anti-Trump text messages sent to Page, with whom he was having an affair, have come under scrutiny by congressional Republicans and the Justice Department's internal watchdog.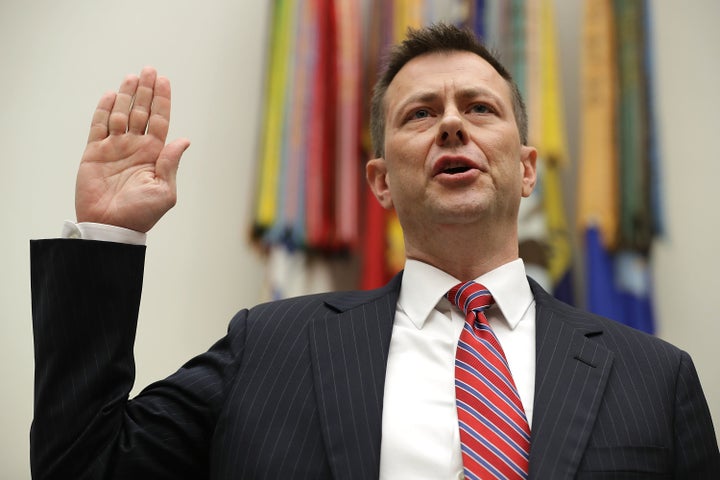 Strzok, who has been at the bureau for more than 20 years and previously served in the U.S. Army, played critical roles in the investigation of former Secretary of State Hillary Clinton and the bureau's then-secretive probe of ties between Russia and the Trump campaign.
The FBI official said his "stop it" text was written late at night and off the cuff. "It was in no way, unequivocally, any suggestion that me, the FBI, would take any action whatsoever to improperly impact the electoral process for any candidate," Strzok said.
In an interview with investigators with the Justice Department's Inspector General, Page said she was "totally appalled that the President would insult the father of a dead service member... And just find that unconscionable and disgusting and cruel."
Watch the testimony above.
Ryan Reilly is HuffPost's senior justice reporter covering the Justice Department, federal law enforcement, criminal justice and legal affairs. Have a tip? Reach him at ryan.reilly@huffpost.com or on Signal at 202-527-9261.
Popular in the Community