Two men in the St. Louis area were arrested on Thursday after allegedly buying explosives intended to be detonated in protests related to the killing of Michael Brown by Ferguson police officer Darren Wilson, law enforcement sources told CBS and Reuters on Friday night.
ABC News identified the men as Olajuwon Davis and Brandon Baldwin and said they were charged with lying on forms to purchase handguns. The network, quoting an unidentified source, said the charges were filed against the men to "take them out of the rotation," in advance of a grand jury's decision whether to indict Wilson, expected any day.
The St. Louis Post-Dispatch reported that the men were charged in a federal indictment unsealed on Friday with making false statements to obtain firearms. The newspaper quoted an anonymous police source as identifying the men as members of the New Black Panther Party.
Federal authorities searched two homes as part of the investigation -- one in St. Louis and one in St. Louis County, according to the Post-Dispatch. "The raids yielded information that both men had planned to obtain illegal weapons to do harm to law enforcement and the public," the paper reported.
The St. Louis office of the FBI did not immediately reply to inquiries from The Huffington Post.
The Southern Poverty Law Center, which tracks hate groups, says the New Black Panther Party "is a virulently racist and anti-Semitic organization whose leaders have encouraged violence against whites, Jews and law enforcement officers." Members of the separatist group "frequently engage in armed protests of alleged police brutality," the law center reports.
This article has been updated to include details from the indictment and from reports by ABC News and the St. Louis-Post Dispatch.
Support HuffPost
The Stakes Have Never Been Higher
Related
Before You Go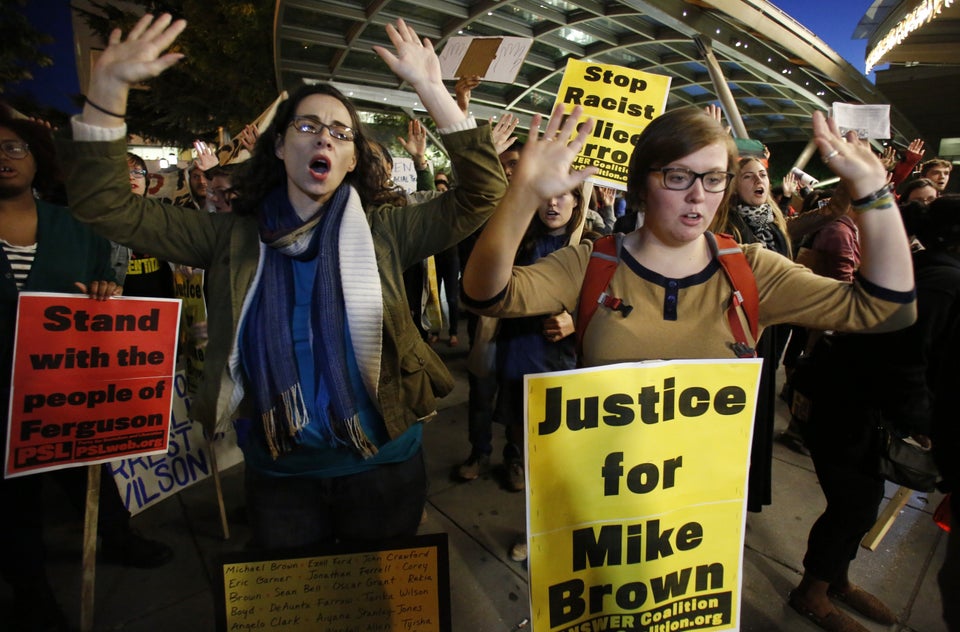 Ferguson
Popular in the Community