Despite backlash from Asian-American civil rights groups, FBI chief Christopher Wray defended his previous portrayal of Chinese people in the U.S. as threats.
In an interview with NBC News published on Wednesday, Wray addressed the controversial statements he made during a hearing with the Senate intelligence committee.
At the February hearing, Sen. Marco Rubio (R-Fla.) had asked the FBI director about the "counterintelligence risk posed to U.S. national security from Chinese students, particularly those in advanced programs in science and mathematics."
Wray responded by accusing Chinese individuals in academia, from professors to scientists to students, of "taking advantage" of and "exploiting the very open research and development environment" in the U.S.
"One of the things we're trying to do is view the China threat as not just a whole-of-government threat, but a whole-of-society threat on their end," Wray said during the hearing. "And I think it's going to take a whole-of-society response by us."
Wray's initial statement had garnered immense criticism from Asian-American civil rights groups, who wrote a letter demanding a meeting with the FBI chief. The coalition of 14 organizations who signed the note described the Chinese community's anger at being labeled a threat and warned that "well-intentioned public policies might nonetheless lead to troubling issues of potential bias, racial profiling, and wrongful prosecution."
But in speaking with NBC News, Wray only doubled down on his remarks.
"To be clear, we do not open investigations based on race, or ethnicity, or national origin," he told the outlet. "But when we open investigations into economic espionage, time and time again, they keep leading back to China."
He added that both the Chinese government and Chinese companies have been searching for trade secrets and have targeted U.S. companies across industries to acquire them.
While Wray touched on his comments during the interview with NBC, he has yet to respond to the civil rights coalition's request for a meeting, John C. Yang, president and executive director of Asian Americans Advancing Justice – AAJC told HuffPost. HuffPost reached out to the FBI, but the agency has yet to comment on the status of the meeting.
Yang mentioned that Wray's rejection of race-based open investigations was a "useful clarification, but it is inadequate."
"Since the 1800s, Asians and Asian-Americans have been characterized as inherently disloyal by the U.S. government; that trend continues to this day."
Wray's initial statement suggests that Americans should be concerned about Chinese academics and students, Yang said ― a sentiment he labeled as "inflammatory and offensive." Given the FBI chief's concerns, Yang believes Wray should consult Asian-American civil rights groups on how best to conduct investigations of national security threats to ensure the efforts aren't biased or based on stereotypes.
Stereotypes have reportedly already affected Asians and Asian-Americans in espionage cases. A white paper published by the nonpartisan Chinese-American organization Committee of 100 in June revealed that Asians were more likely to be charged with economic espionage than any other group. They were also found innocent at a rate two times higher than individuals of any other race. But when they were convicted, those with Asian-sounding names were given sentences twice as long than those with Western-sounding names.
Xiaoxing Xi, a Chinese-American professor, sued FBI agents who stormed his house in 2015, rounded up his family at gunpoint and arrested him. Xi was threatened with up to 80 years in prison and a fine of up to $1 million. Though the charges were abruptly dropped with little explanation, the professor had already lost his position as the interim chairman of the physics department at Temple University and was put on administrative leave for a period of time.
Hydrologist Sherry Chen, who's also Chinese-American, was also prosecuted on espionage-related charges. However, just a week before her March 2015 trial, the case collapsed. A slew of other scientists of Asian descent have been wrongfully accused of espionage-related crimes.
Considering racist policies like the Chinese Exclusion Act of 1882, which put an absolute moratorium on Chinese labor immigration, and the forced incarceration of Japanese-Americans during World War II, the wrongful accusations against Asian-American academics reflect a disturbing tradition, Christina Sinha, who leads the National Security & Civil Rights Program at civil rights organization Asian-Americans Advancing Justice-Asian Law Caucus, previously told HuffPost.
"Since the 1800s, Asians and Asian-Americans have been characterized as inherently disloyal by the U.S. government; that trend continues to this day," Sinha said. "Our government has been stuck in a pattern of repeatedly scapegoating immigrant communities and treating them as threats to our nation's security."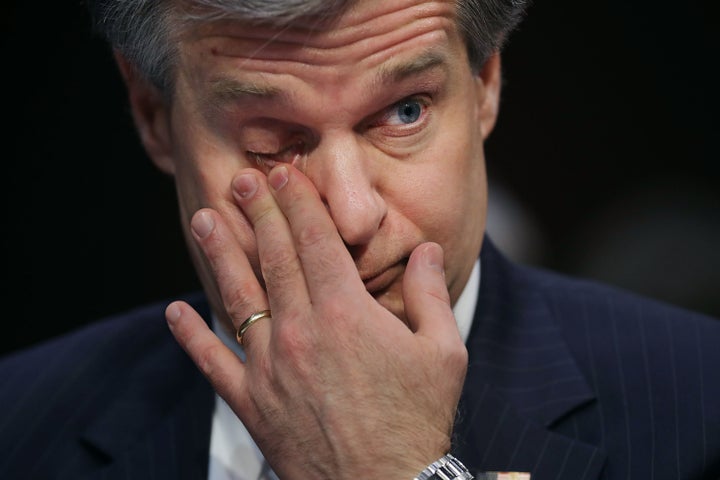 Popular in the Community