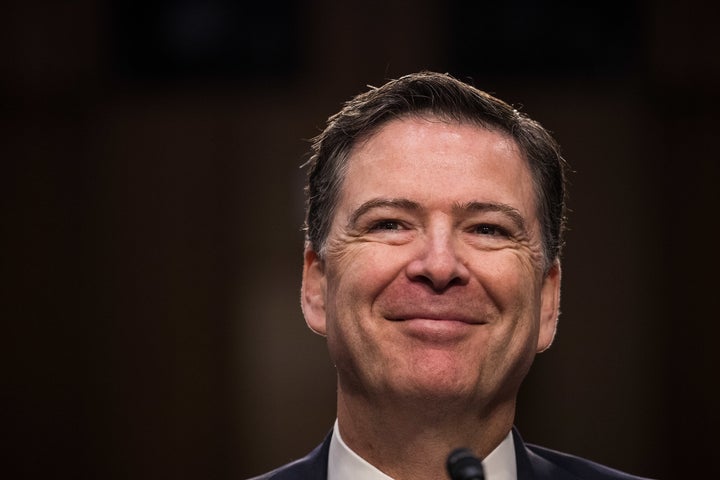 WASHINGTON ― Some FBI employees and their guests wore "Comey is my homey" T-shirts to the bureau's Family Day in Washington on Friday in what appeared to be an unofficial show of support for former FBI Director James Comey, who was fired in May by President Donald Trump.
At least a dozen people wore matching #ComeyIsMyHomey shirts, according to social media postings. Family Day is an annual event for employees and their families to visit the FBI as well as showcase divisions within the agency, an FBI spokesperson told HuffPost. People in the photos could not be reached or declined to comment.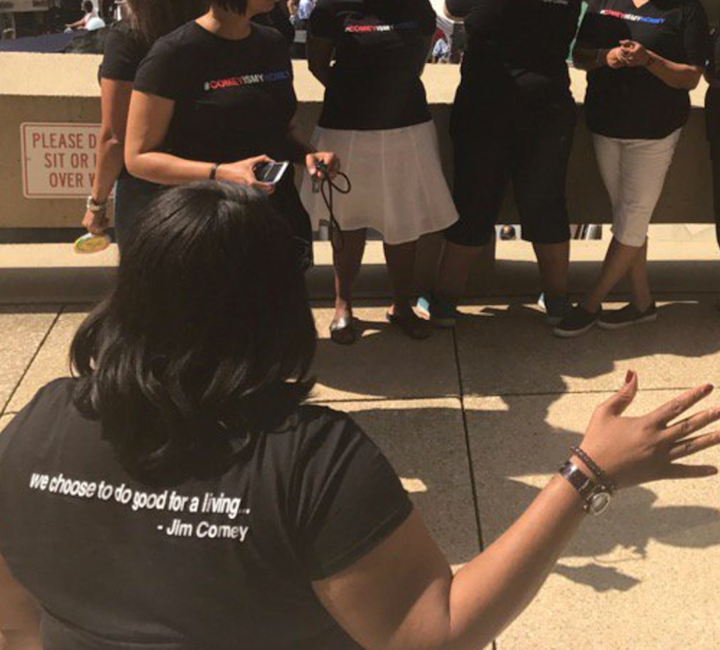 When Comey was fired, he was overseeing the FBI's investigation into whether Trump's campaign associates colluded with Russian attempts to interfere in last year's presidential election. The White House initially said Trump fired Comey at the recommendation of Deputy Attorney General Rod Rosenstein, who drafted a memo outlining criticisms of Comey's handling of the probe into former Secretary of State Hillary Clinton's use of a private email server. But Trump later told NBC he planned to fire Comey regardless of Rosenstein's recommendation because he was fed up with the Russia investigation.
Within the FBI, Comey's ouster feels particularly personal. Despite the White House's claim that he had lost confidence of "rank and file" FBI employees, Comey still enjoyed broad support within the bureau, Acting Director Andrew McCabe testified at a Senate hearing in May. And even some of Comey's detractors saw Trump's move to fire him as an inappropriate effort to shut down the investigation.
The back of some shirts included a quote that was attributed to Comey, though we could not confirm he said the specific words: "We choose to do good for a living."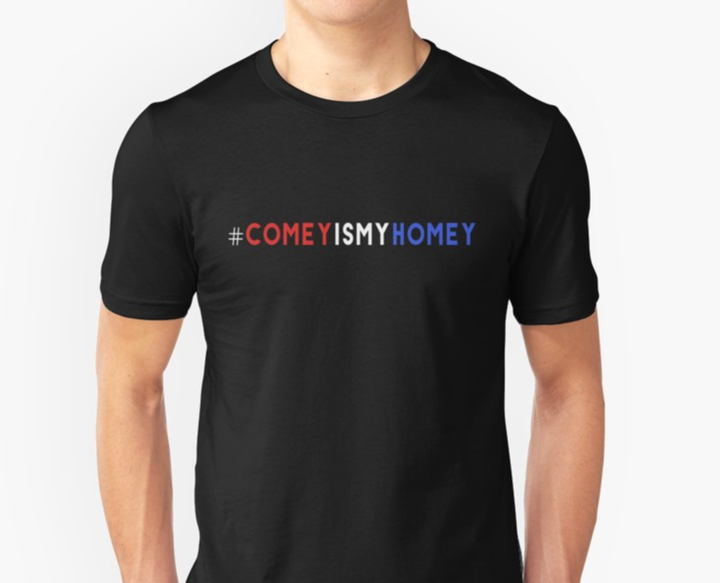 Popular in the Community