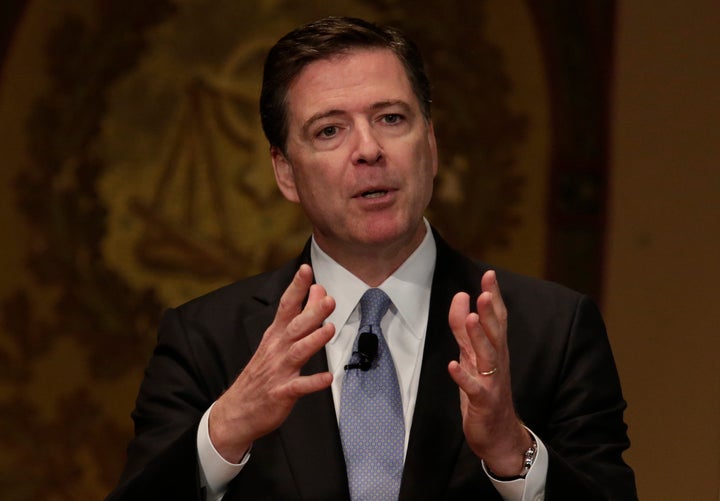 WASHINGTON -- The gunman who carried out the deadliest mass shooting in U.S. history on Sunday expressed loyalty to the self-described Islamic State, but also claimed solidarity with bombers who had no ties to the terrorist group, FBI Director James Comey said on Monday.
Those statements, Comey noted, add to the confusion about the motives of the man who opened fire on a Florida gay nightclub, killing 49 individuals and injuring many more. The FBI director declined to use the name of the shooter, who has been identified as Omar Mateen, a 29-year-old U.S. citizen. Mateen died in a shootout with law enforcement.
The FBI is still investigating why Mateen attacked Pulse nightclub -- including whether he was inspired by anti-gay bigotry -- but Comey said there are strong indications that he was radicalized, and that his radicalization happened partly over the internet.
Yet there are no indications thus far that Mateen was part of any network or that his actions were directed by anyone outside the United States, according to both Comey and President Barack Obama.
Instead, calls with a 911 dispatcher on Sunday and previous statements that led to a 2013 FBI investigation indicated Mateen had multiple and sometimes contradicting loyalties. Officials now are "trying to untangle different streams of motivation," as Comey put it.
Mateen reportedly called 911 around 2:30 a.m. on Sunday, after he was already in Pulse and had begun shooting. He hung up, and then called back and spoke to a dispatcher, according to Comey. When Mateen hung up again, the dispatcher called back and they spoke for a second time.
During those calls, Comey said, Mateen pledged loyalty to the leader of the Islamic State group, also known as ISIS. The gunman also expressed solidarity with attackers unrelated to ISIS: Dzhokhar and Tamerlan Tsarnaev, who carried out an attack on the Boston Marathon in 2013, and Moner Mohammad Abusalha, an American suicide bomber who once attended the same mosque as Mateen and carried out an attack on behalf of an al Qaeda-affiliated group.
Mateen first came under investigation from the FBI in 2013, after his coworkers were alarmed by his statements on terrorism, which Comey described as "inflammatory and contradictory." Mateen told coworkers he had family connections to al Qaeda; that he was a member of Hezbollah, an enemy of ISIS; and that he had mutual acquaintances with the Tsarnaev brothers, Comey said.
Mateen's coworkers reported his statements to the FBI, which interviewed him twice during a 10-month investigation that included looking into two trips he made to Saudi Arabia. The agency determined he had lied about those connections and did not pose a threat, and eventually closed the investigation, taking him off a terrorist watch list.
Mateen was not the specific subject of a second investigation, but the FBI interviewed him again in 2014 during an investigation of Abusalha. The agency found "no ties of any consequence" between them, Comey said.
Comey said he didn't "know what to make" of the gunman expressing solidarity to multiple groups and attackers, "except it underscores the importance of the work we're now doing to try and understand all of his motivations, and if there are multiple, what they are and how to untangle them."
Earlier this month, Mateen was able to legally purchase two firearms he used in the shooting, and the FBI was not notified because he was no longer on a watch list, Comey said.
Comey said he had not yet seen evidence that the FBI or other law enforcement agencies should have acted differently, but they would continue to look closely at the matter.
Republican presidential candidate Donald Trump criticized intelligence efforts in the wake of the attack after congratulating himself for being "right" when predicting terrorist attacks. He used the tragedy to renew his call for an indefinite ban on Muslims entering the United States -- even though Mateen was an American-born citizen -- and said Monday that many Muslims already living in the U.S. "are worse than" Mateen. Trump also suggested that Obama might have connections to or sympathize with Muslim terrorists.
Comey declined to comment on Trump's statement about intelligence or calls for a Muslim ban. But he said relationships with the Muslim community were critical for efforts to combat terrorism.
"They do not want people committing violence in their community or in the name of their faith," he said.
Before You Go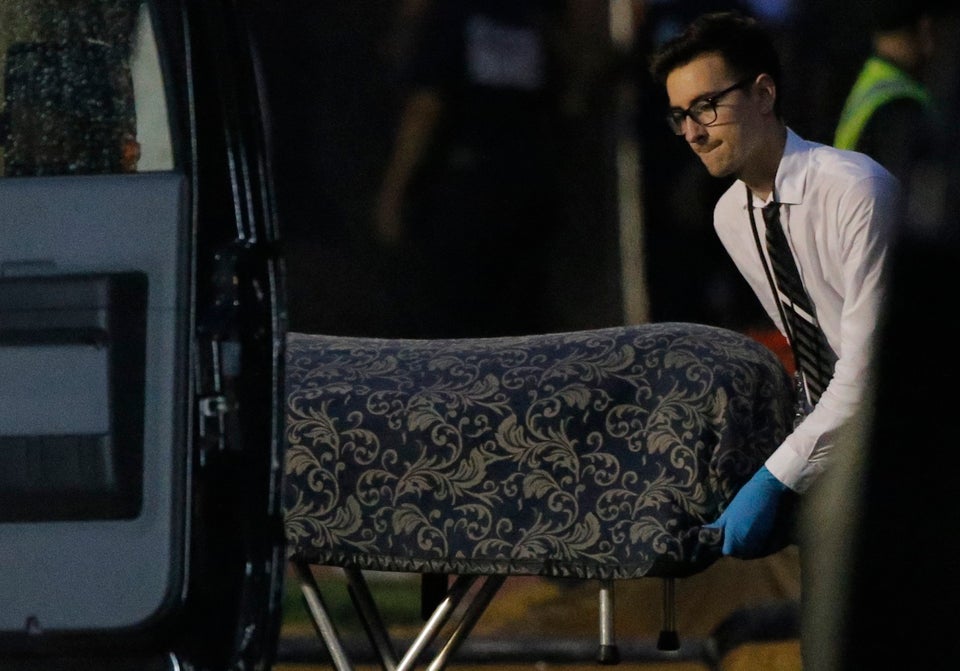 Orlando Shootings
Popular in the Community