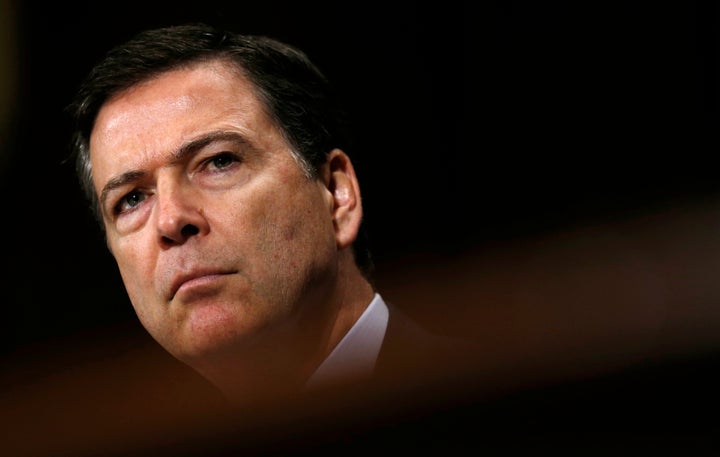 A vague announcement from FBI director James Comey on Friday that suggested he was reopening a case against Hillary Clinton may not be enough to save Donald Trump's electoral chances, but it just may save a number of Republicans down-ballot. Then again, maybe not. No one actually knows.
There hasn't been enough time to conduct a reliable poll that would indicate how the announcement affects the election. Even polling conducted over the weekend could turn out to be moot, as we learn more about what prompted Comey to reopen an investigation related to Clinton's emails.
No one has been able to definitively say what Comey's actions are about ― or if the case ever really closed. It's so far unknown whether the FBI is looking at anything new, or how Republicans and Democrats will be able to define the matter over the next nine days.
That's not to mention that many states have already begun voting. Many voters have already cast ballots. Many more will as the incident unfolds.
The earliest indications, however, are that the news isn't stopping Democrats from getting to the polls. About 7,000 more Democrats participated in early voting on Saturday in North Carolina than did on that day in 2012. Nevada early voting looks remarkably similar to 2012 numbers.
The cable news conventional wisdom has been that Republicans who were unsure about Trump might be more motivated to go out ― either to vote against Clinton, or to vote for Republicans down-ballot as a check against Clinton. 
That's the line from Republicans, at least. And some are already looking to use the FBI announcement in their races. A spokesman for Rep. Darrell Issa (R-Calif.) ― who's in a tough re-election fight that's gained national attention― said the latest development with Clinton's emails is giving Republicans an advantage.
"I think it's certainly put Republicans on offense and reminded voters once again on the need for Representatives who will be strong watchdogs over this and future administrations," Calvin Moore told The Huffington Post.
But that's largely conjecture.
"It's too soon to have any data," one national GOP operative told HuffPost, "but I do believe this will have an impact, especially with the Republican voters who were on the fence for turning out."
Another concurred. "Honestly, it's a little early to tell," said a GOP official doing field work. "Real people don't follow day-to-day as closely as we do. Maybe it ultimately stalls Clinton's afterburners. But it doesn't change the fact that her field team is flying circles around the RNC."
Democrats seem to think Clinton's email issues really haven't been moving voters anyway. 
"People that were going to make decisions based on the Clinton emails already did that," said a Democratic strategist.
A Democratic Senate operative noted that, in mid-September, when Clinton's own poll numbers were sagging, "our races remained stable (despite the breathless insistence of the national media otherwise)."
"If she takes a hit now, our races can stay steady again," the operative predicted.
And that's assuming Clinton does take a hit. 
As that same operative noted, no one knows what's really going on with this FBI investigation. "It is looking like a lot of smoke with no fire," the person said. "It's also not clear that people will take this as 'new' information. They've always know there is a thing with the emails."
Much of the reaction, of course, will depend on what we learn in the coming days from the FBI ― if we learn anything at all. 
As John Podesta, Clinton's campaign chairman, suggested on Sunday, if this is about reviewing Clinton aide Huma Abedin's emails, the FBI already did that.
But this isn't exactly how Clinton or other Democrats wanted to end the 2016 campaign. 
Michael McAuliff, Laura Barron-Lopez and Ryan Grim contributed reporting. This article has been updated to include comment from Darrell Issa's spokesman.
Calling all HuffPost superfans!
Sign up for membership to become a founding member and help shape HuffPost's next chapter