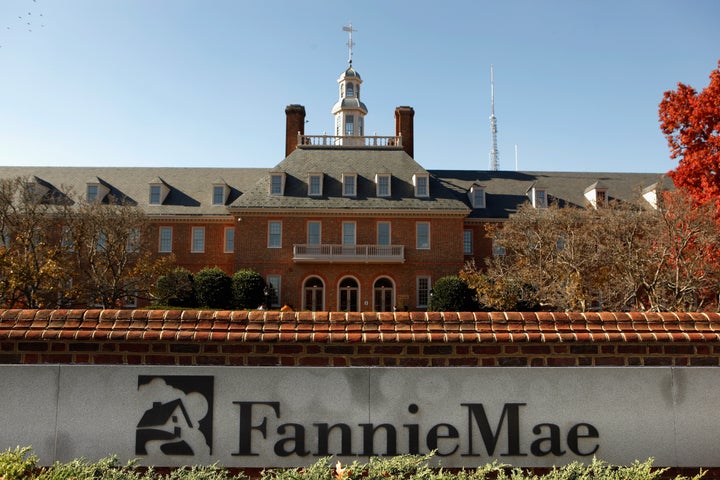 It's been a bad month for Fannie Mae and Freddie Mac.
At issue is whether Fannie and Freddie -- two of the largest mortgage companies in the country, and the recipients of a major government bailout in September 2008 -- misled the public and investors about the relative risk of their loans in the lead up to the financial crisis, the Daily reports. The matter has serious implications, since many allege that mortgage lenders' enthusiasm for making loans to homeowners with shoddy credit, and banks' penchant for using those loans as financial instruments, are among the principal reasons for the housing crash and financial crisis.
The SEC's lawsuit probes much the same question, hitting six former executives at the two companies with charges of security fraud, and accusing them of continuing to hold onto questionable loans even after the magnitude of the risk became clear. Neither company is directly named as a defendant in the SEC's suit.
The SEC appears to be framing that suit as a response to critics who have accused the agency of going easy on the major banks and financial institutions who played a central role in the financial meltdown, according to The New York Times.
However, it's unclear whether the SEC's pursuit of Fannie and Freddie alumni will assuage taxpayer ire or merely inflame it further, since, as CNBC recently pointed out, it's taxpayers who may end up paying the legal fees for the six defendants named in the suit, as Fannie and Freddie are now owned by the government.
One of the defendants in the SEC suit -- Daniel Mudd, the former CEO of Fannie Mae -- announced this week that he would be taking a leave of absence from his current position as CEO of Fortress Investment Group, citing the need to focus on "matters outside of Fortress."
Calling all HuffPost superfans!
Sign up for membership to become a founding member and help shape HuffPost's next chapter
BEFORE YOU GO