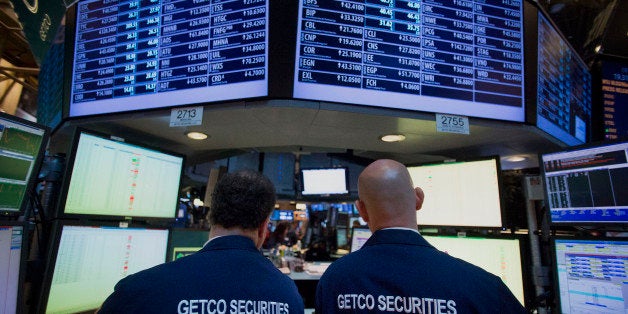 News of the investigation comes just a day after Michael Lewis, the author of a new book about high-frequency trading called Flash Boys, told "60 Minutes" that high-frequency traders have an advantage over others because of a strategy he called "front running."
"The insiders are able to move faster than you," Lewis said Sunday night. "They're able to see your order and play it against other orders in ways that you don't understand. They're able to front run your order."
(Reuters) - United States federal agents are investigating whether high-speed trading companies violate U.S. laws by using fast-moving market information not available to other traders, the Wall Street Journal reported.

Launched by the Federal Bureau of Investigation about a year ago, the investigation called the High-Speed Trading Initiative, is still in its primary stages, a senior FBI official and an agency spokesman told the Journal. (http://link.reuters.com/fab28v)

The spokesman told the newspaper that high-speed trading based on information about orders that other investors do not have access to and hence putting them at a disadvantage could violate insider-trading laws.

The FBI has deployed a large number of agents, looking at proprietary-trading outfits as well as fast-trading operations at brokers who buy and sell orders on behalf of clients, such as mutual funds and pension plans, the newspaper said.

Regulators, including the Securities and Exchange Commission, the Commodity Futures Trading Commission and the Financial Industry Regulatory Authority that oversees broker dealers are working with the FBI on the probe, the Journal reported.

The FBI was not immediately available for comments when contacted by Reuters.

(Reporting by Shubhankar Chakravorty in Bangalore; Editing by Bernard Orr)

Calling all HuffPost superfans!
Sign up for membership to become a founding member and help shape HuffPost's next chapter