WASHINGTON ― FBI Director James Comey has a message for Republicans insisting that Hillary Clinton be prosecuted because her email server debacle is worse than former CIA Director David Petraeus leaking classified information: You're wrong.
The two cases are nothing alike, Comey testified Thursday to the House Oversight and Government Reform Committee. Clinton used a private email server for some of her official business as secretary of state, which may have compromised sensitive information. Petraeus, who resigned in disgrace from the CIA in 2012, knowingly shared classified information ― war strategies, intelligence capabilities, conversations with President Barack Obama ― with Paula Broadwell, his lover and biographer.
"The Petraeus case, to my mind, illustrates perfectly the kind of cases the Department of Justice is willing to prosecute," Comey said.
Petraeus initially lied to the FBI about his violations, but then confessed to them as part of a plea agreement. The Justice Department ultimately charged him with a misdemeanor violation, despite the FBI recommending he be prosecuted.
"In that case, you had vast quantities of highly classified information … not only shared with someone without authority to have it, but we found it in a search warrant, hidden under the insulation in his attic, and then he lied to us about it during the investigation," Comey said. "So you have obstruction of justice. You have intentional misconduct. And a vast quantity of classified information. He admitted it was the wrong thing to do."
Later in the hearing, Comey said he misspoke, and that investigators found classified materials in Petraeus' desk, not in the attic insulation. (So what was in the attic?)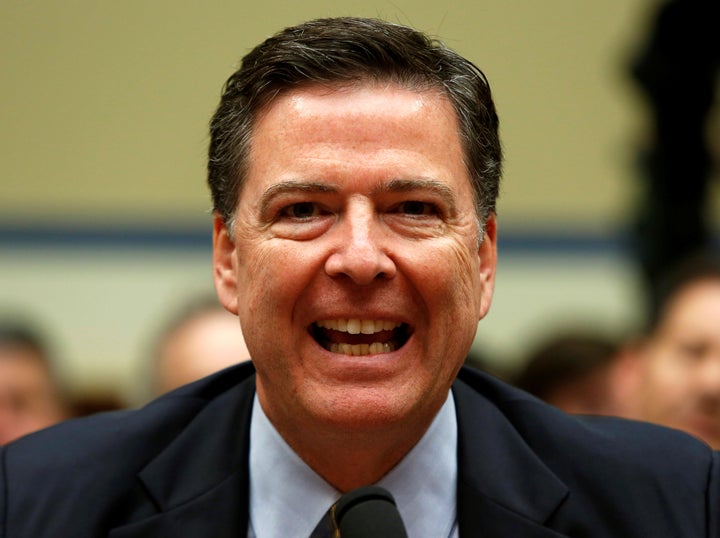 Asked if Petraeus got in trouble for less than Clinton, Comey said, "No. It's far worse." He didn't hesitate when asked if he stands by the FBI's call to prosecute Petraeus on criminal charges. "Oh yeah," he replied.
Comey noted that Republicans didn't summon him to testify on the Petraeus case, despite being grilled on the FBI's findings in the Clinton email probe. He stood by the agency's yearlong investigation that found Clinton to be "careless" with her emails but not guilty of something that warrants criminal charges.
"My conclusion was and remains no reasonable prosecutor will bring this case ... in 100 years, on gross negligence," Comey said. "I know that's been a source of confusion for some folks. That's just the way it is."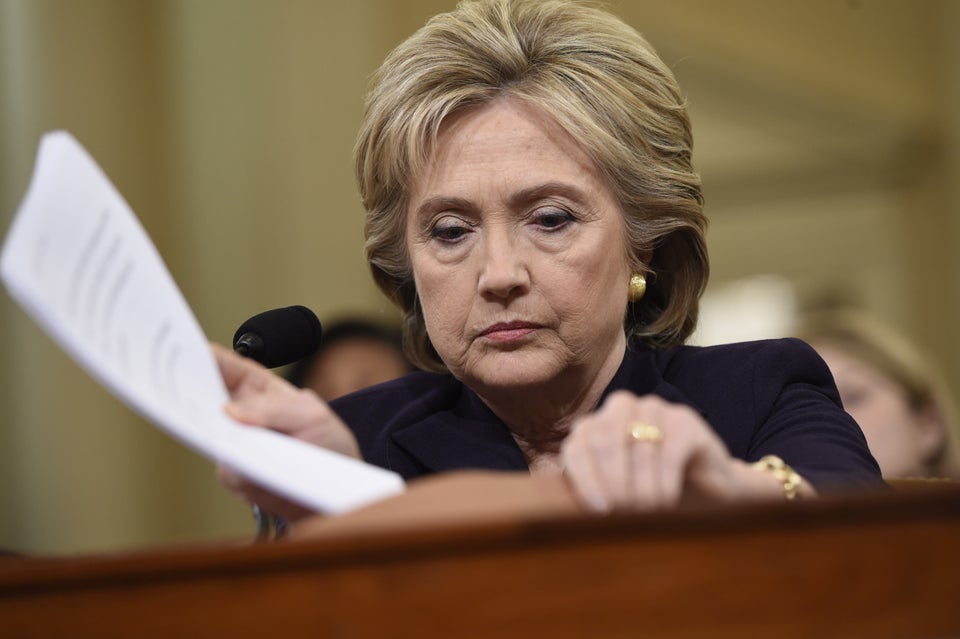 Here Are Hillary Clinton's Many Facial Expressions During Her Benghazi Committee Testimony
Popular in the Community