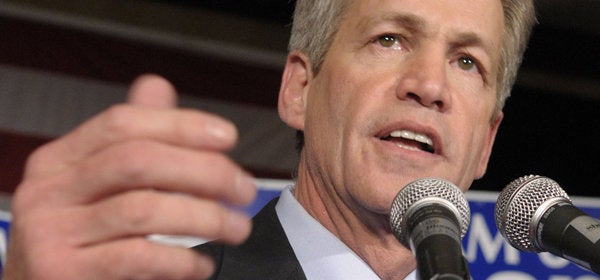 The Twin Cities Pioneer Press reports that a probe has been launched into Minnesota Sen. Norm Coleman's ties to businessman Nasser Kazeminy:
Federal investigators are looking into allegations that a longtime friend and benefactor tried to steer money to U.S. Sen. Norm Coleman, the Pioneer Press has learned.

Agents with the FBI have talked to or made efforts to talk to people in Texas familiar with the allegations, according to a source familiar with the situation.

Houston is where the first of two lawsuits was filed alleging Nasser Kazeminy, a Bloomington financier, tried to steer $100,000 to Coleman via his wife's Minneapolis employer. The second suit, filed in Delaware, alleges Kazeminy initially tried to get money directly to the senator.

Both Coleman and Kazeminy have denied any wrongdoing, and Coleman last month said he welcomes an investigation.

Neither Coleman nor his office has been contacted by the FBI, spokesman LeRoy Coleman said Tuesday morning.

"We have not been contacted by any law enforcement or investigative authority on this matter," he said.

On Tuesday evening, Coleman's campaign released the following statement: "We are not aware of any investigation that is under way, nor have we been contacted by any agency with respect to this matter. As we have said repeatedly, we welcome any investigation of these lawsuits by the appropriate authorities to get to the bottom of these baseless, sleazy and politically inspired allegations."

The campaign provided no evidence for the claim that the allegations are "politically inspired."
Popular in the Community