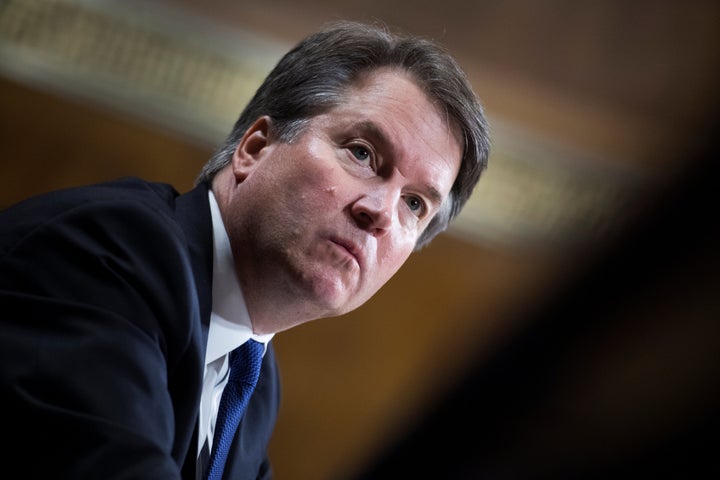 The FBI has moved quickly to investigate several allegations of sexual misconduct against Supreme Court nominee Brett Kavanaugh. The bureau was given just a week to probe the claims made by several women who knew the judge socially while they were in high school and university.
Here's a quick primer on the investigation, where it's headed and what hurdles the FBI's report may create for Kavanaugh's pending nomination.
What is the FBI investigating?
The Justice Department is probing multiple allegations against Kavanaugh after Christine Blasey Ford, a research psychologist from Northern California, accused the judge of sexually assaulting her when they were both teenagers in the early 1980s. In a bombshell interview with The Washington Post, Blasey claimed a "stumbling drunk" Kavanaugh pinned her to a bed at a party when they were in high school, attempted to remove her clothes and kept her from screaming by holding his hand over her mouth. She was able to escape, but said the episode left her "derailed … substantially for four or five years."
Blasey shared her emotional testimony about the experience to the Senate Judiciary Committee last week amid calls from her lawyers that the FBI investigate the allegations.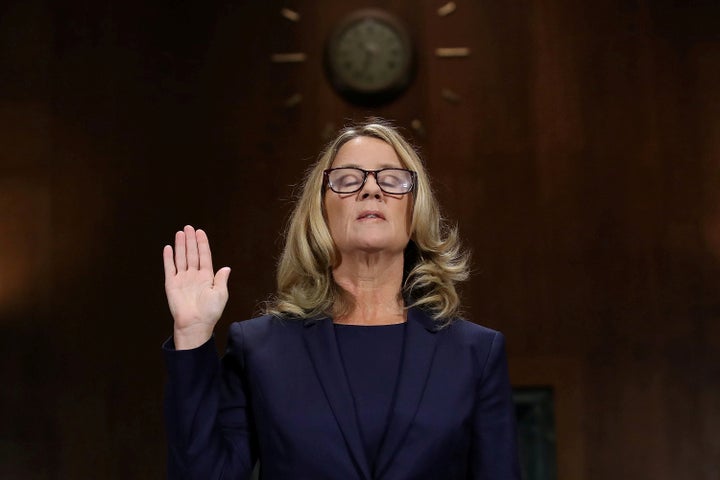 A second woman, Deborah Ramirez, also came forward with allegations against Kavanaugh in an interview with The New Yorker. She claimed that the judge exposed himself to her at a gathering when they both attended Yale University, saying Kavanaugh later thrust his penis in her face, forcing her to touch it to get away from him. Ramirez noted that she was inebriated at the time, but said she was confident enough in her memories to call on the FBI to investigate the claims.
A third woman, Julie Swetnick, has also accused Kavanaugh of misconduct, saying she saw him at parties where women were "gang raped." Swetnick is represented by the attorney Michael Avenatti, who has made a name for himself as the lawyer for the adult film actress Stormy Daniels and as a vocal critic of the president.
Kavanaugh has vehemently denied every allegation, calling them a politically motivated smear during his own testimony to senators last week. He accused lawmakers of crafting "a calculated and orchestrated political hit fueled with apparent pent-up anger about President Trump and the 2016 election."
Who have they interviewed?
The bureau has reportedly completed the first four interviews initially authorized by the White House and Republican leaders, including several people close to Kavanaugh and Blasey. The names include Kavanaugh's longtime friend, Mark Judge, who Blasey named as a key witness in her allegations, claiming Judge was in the room when the assault happened. FBI agents have also spoken with Ramirez about her allegations, Kavanaugh's high school classmate P.J. Smyth, whom Blasey said was also at the party, and Leland Keyser, a friend of Blasey's from the time.
There have been multiple reports of many acquaintances attempting to reach the FBI to provide their own statements with difficultly, and Blasey's own lawyers said the agency hadn't reached out to her as part of the investigation. Many others have made public comments about Kavanaugh's past behavior, including his involvement in a culture rife with heavy drinking.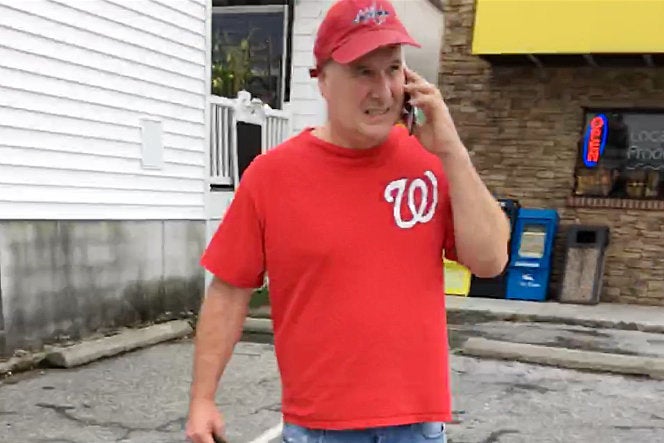 When will the inquiry be completed?
The investigation is expected to be completed soon, just after Republicans said the FBI would only have one week to dig into the claims. Both The Wall Street Journal and the Times said it could be concluded as early as Wednesday.
How soon could the Senate vote on Kavanaugh's nomination?
Senate Majority Leader Mitch McConnell (R-Ky.) told reporters on Tuesday that lawmakers would "have an FBI report this week, and we'll have a vote this week," as well. Trump himself said his nominee was doing "pretty well" when asked by reporters about the ongoing probe, but noted that "a lot is going to depend on what comes back from the FBI, in terms of their additional — number 7 — investigation."
Most Republicans have been adamant that the full Senate vote on Kavanaugh's nomination soon, even in the midst of the ongoing allegations. The current inquiry only took place after Sen. Jeff Flake (R-Ariz.) said he would not vote to confirm the judge unless the FBI was able to investigate the allegations.
"We ought to do what we can to make sure we do all due diligence with a nomination this important," Flake said last week shortly after he was confronted by two women in an elevator who confronted the lawmaker with details from their own assaults. "This country is being ripped apart here."
What barriers could lie ahead?
Flake is one of five senators who are still wavering on Kavanaugh's nomination. Republicans only have a slim 51-49 majority in the chamber and can only afford to lose two votes if the judge's nomination is expected to pass.
Two other Republicans, Sens. Lisa Murkowski (Alaska) and Susan Collins (Maine) have often broken with their own party and signaled that they had reservations about Kavanaugh's appointment, and Murkowski last week joined Flake in calling for an FBI investigation. Neither face reelection next month, and Flake is retiring.
Two Democrats up for reelection in red states, however, are also among the undecided votes: Sens. Joe Manchin (W.Va.) and Heidi Heitkamp (N.D.).
Whatever the FBI finds and how that information gets to the public is also a heated debate. McConnell said Tuesday that only senators will be able to look at the bureau's report, but members of both parties have called for the document to be released widely.
Trump himself appeared to be growing increasingly frustrated with the delay. At a rally in Mississippi on Tuesday, the president snapped at Blasey and mocked the Me Too movement.