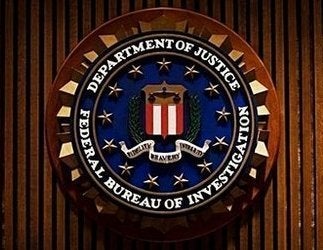 The pressure to feed results into a controversial, expansive DNA database has bogged down the FBI's DNA lab so badly that there is now a two-year-and-growing backlog for forensic DNA testing needed to solve violent crimes and missing persons cases.
Civil libertarians call the database -- which increasingly includes everyone convicted of every federal law, legally innocent people awaiting trial and non-citizens detained in the U.S. for any reason -- unnecessary and unconstitutional.
That translates into a delay of about 150 days to over 600 days for law enforcement agencies who need answers right away.
"Backlogs may delay legal proceedings that are waiting on the results of DNA analysis. Backlogs can also prevent the timely capture of criminals, prolong the incarceration of innocent people who could be exonerated by DNA evidence, and adversely affect families of missing persons waiting for positive identification of remains," the reports states.
The report finds that the backlog of forensic cases has increased by almost 40 percent in one DNA unit and by almost 130 percent in another, just since October 2008.
Part of that increase is a direct result of the FBI shifting resources from forensics to feeding the database, which now holds approximately 8.5 million profiles.
In a letter responding to the Inspector General's report, the FBI acknowledged that resources were taken away from forensics and applied to the database -- and bragged about the results: that in the past eight months, the database backlog has been reduced "from its December 2009 peak of 312,000 samples to a current backlog of approximately 165,000 samples." In fact, the FBI reported, they should be all caught up by September.
On the database. Not on solving crimes.
The New York Times reported last year that the federal database -- which is supplied by states as well as the FBI -- was increasingly being filled with DNA samples not just from convicts, but from those awaiting trial.

The database was originally intended to track only the most dangerous criminals, but its scope has been expanded three times in the past decade, first by the 2001 Patriot Act, which added some qualifying offenses, then the Justice for All Act of 2004, which expanded the program to people convicted of any federal offense whatsoever, and then the DNA Fingerprint Act of 2005, which gave the Justice Department the authority to collect DNA samples from individuals who are arrested -- whether or not they are convicted -- and from non-citizens detained for any reason.
As a result, the number of samples received by the FBI for processing and uploading has skyrocketed from 7,833 in 2004 to 96,973 in 2009.
The Department of Justice published a rule on January 9, 2009, directing "federal agencies to collect DNA samples from individuals who are arrested, facing charges, or convicted, and from non-United States persons who are detained under the authority of the United States, subject to certain limitations and exceptions."
According to a February Congressional Research Service report, the extraction of DNA samples from people who have been arrested or detained but not convicted raises serious potential conflicts with the Fourth Amendment, which provides a right "of the people to be secure in their persons, houses, papers, and effects, against unreasonable searches and seizures."
When it comes to the prioritization of the FBI's forensic casework, the IG report says, missing persons ranks at the bottom. As a result, the average wait for missing persons cases to get results on blood or semen is currently 635 days. That can cause enormous strain on families waiting for remains to be identified, the report notes.
And the FBI's low prioritization of these cases "can have a broader effect because many missing persons are victims of homicide," the report points out. "Therefore, even if a perpetrator is not identified, DNA profiles from crime scenes could be uploaded and potentially linked to each other... thereby aiding homicide investigations and potentially leading to the identification of a suspect. Delays in the analysis process can delay these efforts."
In other words, a database that doesn't fulfill any immediate need is getting filled up nearly in real time, while a database of potential murder suspects languishes.
The report states that the FBI says it's in the process of hiring more forensic examiners, "however, hiring and training the new personnel could take significant time (12-18 months for training personnel new to DNA examination) and therefore would not have a significant impact on the current backlog for almost two years."
A goodly chunk of the report is devoted to the finding that the DNA lab's new $8.9 million automated laboratory information management system is a disaster -- just like the last one. The FBI has a notoriously poor reputation when it comes to overhauling its computers.
*************************
Popular in the Community