A federal lawsuit filed Tuesday accuses the FBI of using the no-fly list to coerce American Muslims into becoming law enforcement informants.
Four Muslim men who are either American citizens or legal permanent U.S. residents assert in the lawsuit, filed in U.S. District Court in New York, that the FBI's use of the no-fly list violates their First Amendment and Fifth Amendment rights and breaks administrative procedures and religious freedom laws. They ask the court to order them removed from the no-fly list and to award them unspecified compensatory and punitive damages.
People named on the U.S. no-fly list are prevented from boarding any flight starting from, ending in or passing over the country. Three of the plaintiffs -- Muhammad Tanvir, Jameel Algibhah, Naveed Shinwari -- claim they were added to the no-fly list after refusing for religious reasons to serve as FBI informants. The fourth, Awais Sajjad, says in the lawsuit that he was put on the list, and was "subjected to extensive interrogation" and asked to be an informant, after inquiring how to get removed from the list.
"This impermissible abuse of the No Fly List has forced Plaintiffs to choose between their constitutionally-protected right to travel, on the one hand, and their First Amendment rights on the other," the lawsuit reads.
The complaint accuses the FBI of unfairly exploiting members of the American Muslim community for intelligence-gathering. It says being added to the no-fly list "imposes severe and onerous consequences on individuals."
Defendants include Attorney General Eric Holder, FBI Director James Comey, Homeland Security Secretary Jeh Johnson, Terrorist Screening Center Director Christopher Piehota, and a number of FBI agents.
The FBI doesn't comment on pending litigation.
"Special Agent Defendants knowingly, intentionally, and unlawfully retaliated against Plaintiffs, and continue to retaliate against Plaintiffs for their exercise of their constitutional rights to freedom of speech, association, and religion, in violation of Plaintiffs' First Amendment rights under the United States Constitution," the complaint reads.
"Defendants' unlawful actions are imposing an immediate and ongoing harm on Plaintiffs and have caused Plaintiffs deprivation of their constitutional rights, emotional distress, damage to their reputation, and material and economic loss," the lawsuit continues.
Support HuffPost
The Stakes Have Never Been Higher
Before You Go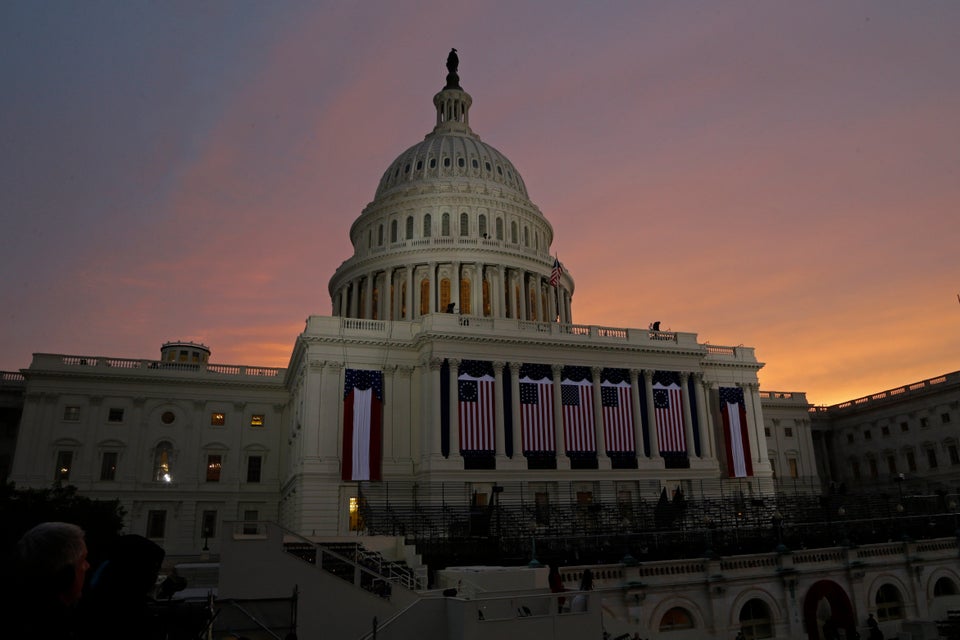 U.S. Capitol Photos
Popular in the Community