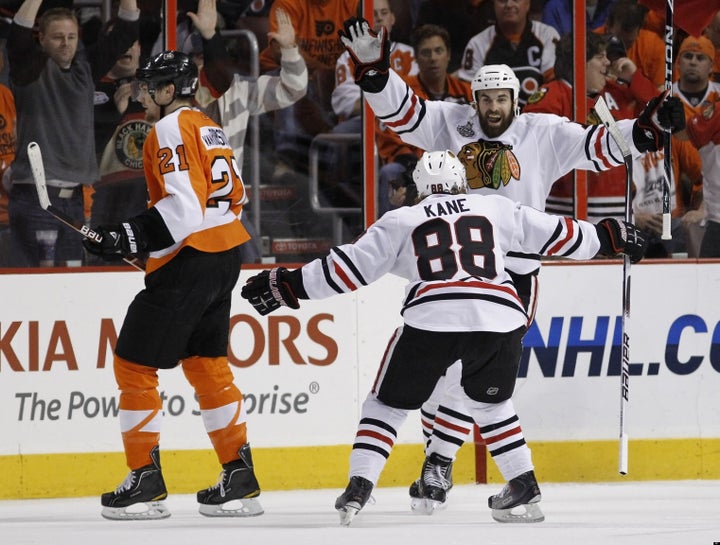 The Associated Press reported on Saturday that the FBI is helping with the investigation into the missing puck that Chicago Blackhawks All-Star Patrick Kane scored the 2010 Stanley Cup winning goal with.
According to the report, a Chicago business man named Grant DePorter "offered a $50,000 reward for the puck and has been leading the efforts to find" the puck.
The puck has been missing ever since Kane scored the game-winning goal in overtime of Game 6 against the Philadelphia Flyers.
"The last image of the puck was it was in the back of the net and a referee can be seen skating into the camera shot," said Chicago FBI spokesman Ross Rice.