Federal law enforcement agents arrested California state Sen. Leland Yee (D) and Charlotte Mayor Patrick Cannon (D), and raided the offices of New York state Assemblyman William Scarborough (D) in connection with unrelated corruption investigations on Wednesday.
Yee was arrested at his home Wednesday morning and indicted on public corruption and bribery charges. Hundreds of FBI, IRS and local police officers also raided offices in the San Francisco Bay area and arrested several people, including Raymond "Shrimp Boy" Chow, former head of a Hong Kong-based crime gang. Both Yee, a candidate for California secretary of state, and Chow were scheduled to appear before U.S. Magistrate Judge Nathanael Cousins in San Francisco Wednesday afternoon.
Cannon, the mayor of Charlotte, N.C., was also arrested Wednesday and faces charges of theft and bribery. Following a four-year investigation, authorities accused Cannon, who has been mayor for less than six months, of accepting bribes five times from undercover federal agents.
"Between January 2013 and February 2014, Cannon allegedly accepted from the undercover agents more than $48,000 in cash, airline tickets, a hotel room, and use of a luxury apartment in exchange for the use of his official position," the U.S. attorney's office said in a statement Wednesday.
In New York, Scarborough was questioned by federal agents at his Albany hotel room about inappropriate per diem reimbursements while agents raided his offices.
Scarborough called the FBI raid the result of a "tabloid hit job" on Wednesday, according to Capital New York.
"I'm innocent, but I understand the reality," Scarborough told reporters. "I don't know what's going to go on. I am going to talk to a lawyer, this is just stunning to me."
New York state Sens. John Sampson (D) and Malcolm Smith (D) are also under federal indictment on corruption charges.
Sampson was indicted in February for allegedly lying to FBI agents about his involvement with a liquor store in which he was a secret partner.
The Brooklyn Democrat also allegedly ordered a Senate staff member to lobby the Department of Taxation and Finance for a reduction on the previous owner's outstanding debt on the store, advising the staff member to "do it on your cell phone and do it on your own time," according to the indictment.
Earlier this week, Rhode Island House Speaker Gordon Fox (D) resigned from his leadership post and announced that he will not run for re-election following a federal raid on his Statehouse office and home the previous day.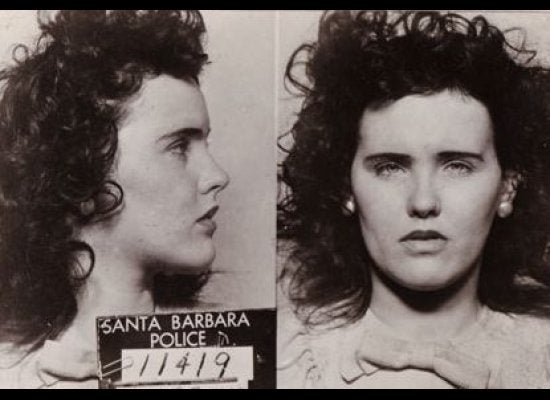 10 Major Crimes That Shocked the Nation (SLIDESHOW)
Popular in the Community