If you have information about the person who planted pipe bombs in Washington the day before the violent insurrection on Jan. 6, 2021, the FBI might pay you handsomely for it.
On Wednesday, the federal law enforcement agency announced a $500,000 reward for information about the suspect that leads to their arrest, up from the previously offered $100,000 reward. The FBI emphasized that the case remains a priority despite a lack of public progress.
"With the significantly increased reward, we urge those who may have previously hesitated to contact us — or who may not have realized they had important information — to review the information on our website and come forward with anything relevant," David Sundberg, assistant director in charge of the FBI Washington Field Office, said in a statement.
The agency said it has assessed nearly 500 tips in the case, conducted 1,000 interviews, collected more than 39,000 videos, and visited more than 1,200 residences and businesses.
Video footage released last year shows the suspect wearing a face mask, glasses, a gray hooded sweatshirt, gloves and black and light gray Nike Air Max Speed Turf shoes with a yellow logo.
The person carried the bombs in a backpack down a residential street before planting one behind the Republican National Committee headquarters and another next to a park bench near the Democratic National Committee headquarters.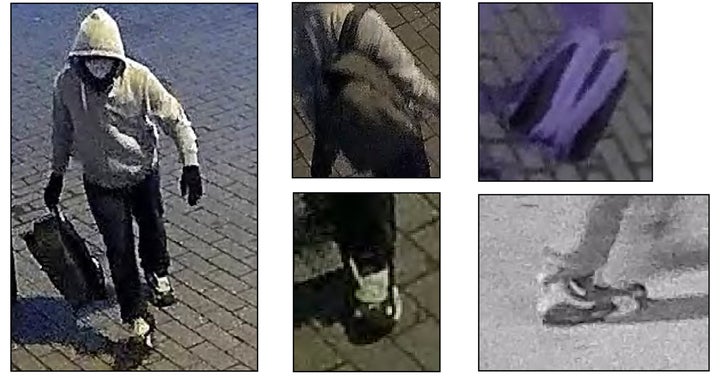 Bomb technicians disabled both of the potentially lethal devices before they could detonate ― an effort that required diverting law enforcement officers from the Capitol riot.
"We were dealing with two pipe bombs that were specifically set right off the edge of our perimeter to, what I suspect, draw resources away," U.S. Capitol Police Chief Steven Sund testified before Congress last year. "I think there was significant coordination with this attack."
The FBI said that anyone with information should call the agency at 1-800-CALL-FBI (225-5324) or submit tips online at tips.fbi.gov. Tips can remain anonymous.
Popular in the Community