FBI Director James Comey told senators Wednesday that the agency is looking into whether employees leaked information about the investigation into Hillary Clinton's emails to members of Donald Trump's team, including Rudy Giuliani.
Shortly before the election, Comey announced that he was reopening the probe into Clinton's private server after more emails were found on the computer of former Rep. Anthony Weiner (D-N.Y.), who was married to a top Clinton aide.
"Did I hear about it? You're darn right I heard about it," said Giuliani, a prominent Trump surrogate and former New York City mayor. He added that he had expected the news to come out weeks before.
Comey said he didn't yet know whether anyone in the FBI had leaked information about the investigation to Giuliani or others, but it was a matter that he was "very very interested in."
"If I find out that people were leaking information about our investigations, whether to reporters or to private parties, there will be severe consequences," he told Sen. Pat Leahy (D-Vt.) in testimony before the Senate Judiciary Committee Wednesday.
"But you are looking into it?" Leahy asked.
"Correct," Comey replied. He said he would let the committee know the findings of this investigation, although he might not release them publicly.
On Nov. 6, just two days before the presidential election, Comey announced that the FBI had once again cleared the Democratic nominee and she would not face any charges.
But his decision to insert the FBI into the political discussion so close to an election was unprecedented, and Clinton said Tuesday that she still believes his decision was a major reason she lost to Trump.
"If the election had been on Oct. 27, I would be your president. ... I was on the way to winning until the combination of Jim Comey's letter on Oct. 28 and Russian WikiLeaks raised doubts in the minds of people who were inclined to vote for me but got scared off," she said during an appearance in New York City.
Comey said Wednesday that the thought the FBI may have influenced the 2016 election outcome made him "mildly nauseous."
Want more updates from Amanda Terkel? Sign up for her newsletter, Piping Hot Truth, here.
Before You Go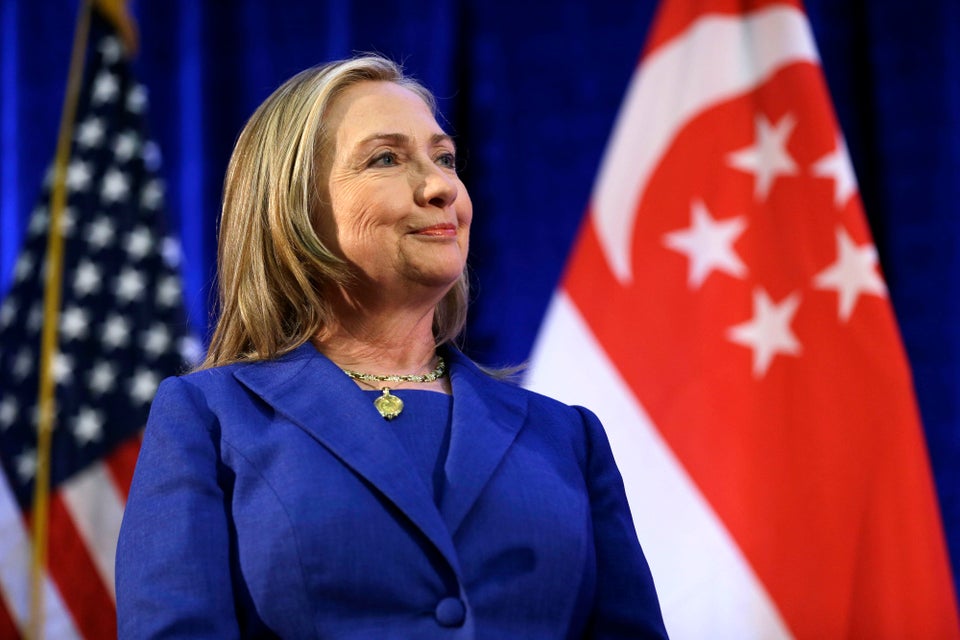 Hillary Clinton
Popular in the Community