More than seven years after a teenager was allegedly abducted, gang-raped and murdered, investigators in South Carolina converged on a wooded dead-end dirt road this weekend.
The search for 17-year-old Brittanee Drexel's remains began Friday, with an excavator digging in the Greentown community of Georgetown County. The dig was suspended on Sunday.
Officials declined to say what they found in the dirt they examined. But FBI Supervisory Agent Donald Woods said the investigation was advanced.
"We are not going to discuss what we found or what we didn't find," Woods told reporters, according to South Strand News. "I am confident in telling you … we've made strides in bringing those responsible for Brittanee's death and disappearance to justice, and we feel good about that."
Drexel, of Rochester, New York, was 17 years old in April 2009, when she went to Myrtle Beach, South Carolina, on spring break. Friends last saw the teen on April 25 of that year, when she left the Bar Harbor Hotel in Myrtle Beach to meet friends at the nearby BlueWater Resort. Surveillance footage shows Drexel arriving at the resort, then leaving roughly 10 minutes later. What happened to her after that remains a mystery.
Drexel's cell phone gave off its last signal the day after she went missing. Investigators narrowed the phone location to an area near the South Santee River in Georgetown County. As a result, multiple searches for the missing teen have been conducted it that area.
Last year, authorities revealed that an inmate who is serving a 25-year sentence for voluntary manslaughter claimed to have information in the disappearance of Drexel. That inmate, who has been identified by police as Taquan Brown, allegedly spoke with investigators in August 2016 about the teen's final moments.
According to a federal court transcript obtained by the Post and Courier, Brown said he saw Drexel a few days after her disappearance, at a house in McClellanville. Brown told investigators he saw several men sexually abuse the teen and then later heard two gunshots. He alleged that the teen's body was later wrapped up and removed from the property.
Several witnesses have corroborated Brown's story and alleged Drexel's body was "placed in a pit, or gator pit, to have her body disposed of. Eaten by the gators," the court documents allege.
Since that time, authorities have remained tight-lipped about the status of the investigation.
According to Woods, the weekend search was based on leads investigators have received in connection with Drexel's disappearance.
"The leads led us to McClellanville last summer and the same work and perseverance led us to Georgetown this spring," the agent said.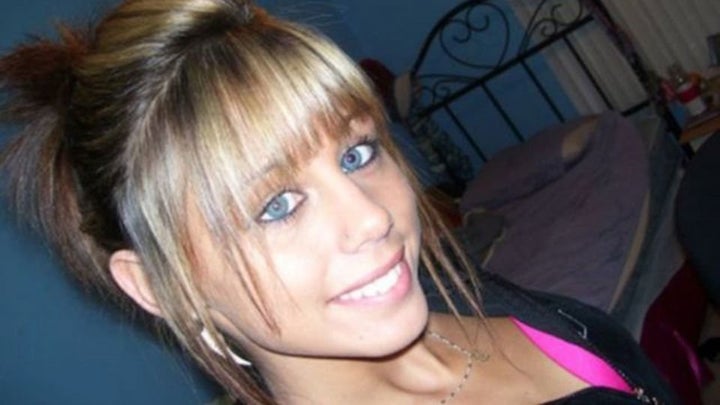 Brittanee Drexel's father, Chad Drexel, said authorities are far from done with the case.
"They're not going to stop until it's done," he told Buffalo's WIVB-TV on Monday. "It's not going to end up being a cold case, and that's a good thing for our family."
The FBI is offering a $25,000 reward for information leading to arrest and conviction. Anyone with information is asked to call 1-800-843-5678, 1-800-CALLFBI or the Myrtle Beach Police Department at 843-918-1000.
David Lohr covers crime and missing persons. Tips? Feedback? Send an email or follow him on Twitter. 
REAL LIFE. REAL NEWS. REAL VOICES.
Help us tell more of the stories that matter from voices that too often remain unheard.
BEFORE YOU GO