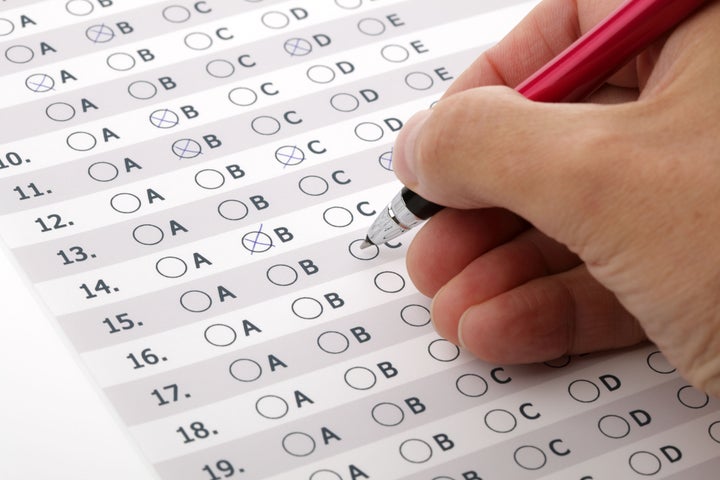 Critics of the FCAT say that it reveals flaws that emanate from a test-oriented educational atmosphere that cannot be erased by lowering passing requirements.
They point to the case of Rick Roach, a 63 year old educator who last year took the FCAT administered to 10th graders and who made his results public. Roach, who has two master's degrees and serves on the Orange County school board, scored 62 percent on the reading section of the FCAT and 17 percent on math.
"It seems to me something is seriously wrong," he said at the time, in The Washington Post. "If I'd been required to take those two tests when I was a 10th grader, my life would almost certainly have been very different. I'd have been told I wasn't 'college material,' would probably have believed it, and looked for work appropriate for the level of ability that the test said I had."
Roach's case generated a maelstrom of press last year and is now creating renewed tension after 73 percent of Florida's fourth graders failed this year's FCAT.
The board defends its decision to lower passing requirements, saying that tougher grading policies necessitate more relaxed passing standards.
The FCAT controversy continues to embroil Florida in a national debate over how much standardized testing is necessary to promote learning in primary and secondary education.
"You could dummy down your standards," he said last year at the National Action Network's Martin Luther King, Jr. Day breakfast. "If you could tell the public that more students in your state were quote-unquote meeting state standards, that helped you get re-elected. But it did a great disservice to young people."
Roach held an event last week called "The Truth about FCAT" in a high school auditorium, during which he argued that preparation for the FCAT places undue stress on students, sucks up valuable classroom time and stifles student creativity, the Orlando Sentinel reports.
Osceola County has also joined the fray. School superintendant Terry Andrews and the school board have called on the state to cease relying on the FCAT as a measure of student achievement. They have called on Republican Gov. Rick Scott, the state legislature and the state board of education to "to re-examine public school accountability systems in the State of Florida," the Sentinel reports.
REAL LIFE. REAL NEWS. REAL VOICES.
Help us tell more of the stories that matter from voices that too often remain unheard.
BEFORE YOU GO