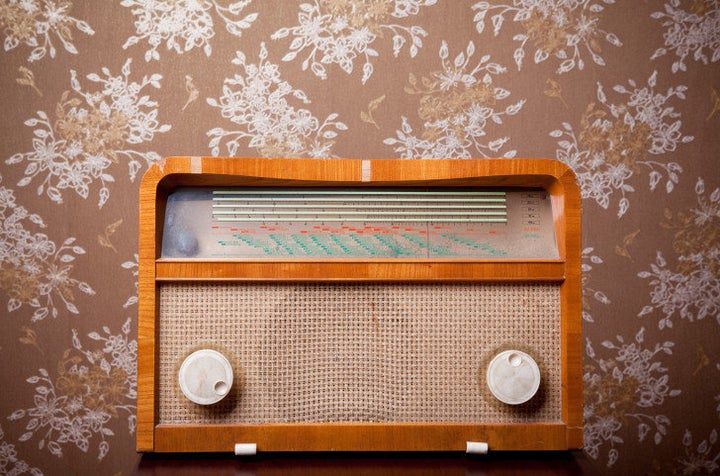 In the midst of this fall's all-consuming fiscal cliff debate, the Federal Communications Commission is about to make a little-watched decision that could have a tremendous impact on the way people in the United States get news. After over a decade of Congressional obstruction, today the FCC will finally vote to create thousands of new local radio stations across the United States. As a result of a bill I sponsored, the Local Community Radio Act, the FCC is issuing rules that will allow community groups and organizations to apply for licenses to operate noncommercial low-power FM (LPFM) radio stations on certain unoccupied parts of the dial.
This means that if you've ever dreamed of starting a radio station, you just might have your chance soon. It also means that millions of Americans will have more choices on the FM radio dial and more access to local news and entertainment.
This year's election cycle illustrated just how important it is for us to have more access to information about our own communities. Although we heard non-stop reporting on the presidential race for months, local and state political campaigns received a lot less coverage. Many people went to the polls on November 6 with little knowledge about their candidates for state attorney general, state representative, or school board. Yet those voters will be greatly impacted by the decisions their local and state representatives will make once in office.
In places where noncommercial radio is already available, listeners really know the difference. Low-power FM radio stations, like other noncommercial stations, feature a diversity of musical genres, news reporting, and cultural programming that is created and presented by local residents. They will play those catchy mash-ups the neighbor's kid mixed from his parents' old albums, even though he'd never get that chance on other stations. They will cover high school football games and share life-saving emergency response information. And those candidates running for local office that you have such a hard time learning enough about before the elections? LPFM stations will tell you more about them, too.
The truth is, radio is still an important source of information for many people. It is still one of the most accessible forms of media out there, because it reaches audiences far and wide regardless of economic factors. Radios are affordable, signals travel over the air, and building an LPFM radio station is possible even for a small group of dedicated community members. Low Power FM radio stations give everyday people a chance to be heard and to broadcast their voices to the world.
And under the leadership of Chairman Genachowski, the FCC is doing just that this week. Now that the agency has finalized its rules, it will accept applications and license new LPFM stations sometime next year. These new stations will have to be at least two clicks away from full-power radio stations (as far as 88.5FM is from 88.9FM, for example) and must not cause any interference with them. Acknowledging how important it is that newly licensed LPFM stations focus on local programming, the FCC will award points to applicants who pledge to broadcast 8 hours a day of locally produced programming, and to those with a publicly accessible, staffed studio in the neighborhood where their station is operating. That means LPFMs will stay in the hands of local residents who will shape programming in the way that makes the most sense to them.
Along with the new rules, the FCC will also create a tool and web portal on its website at www.fcc.gov where potential applicants can check whether space on the dial is available for a new LPFM in their region. App developers will be granted access to the raw data to create mobile applications to help aspiring broadcasters apply for a license.
This FCC action has the potential to dramatically expand the range of voices on FM radio and provide better coverage of community issues at a time of substantial media consolidation. It will give many radio listeners a real choice of content and perspective, and will empower local radio in many communities across the country.