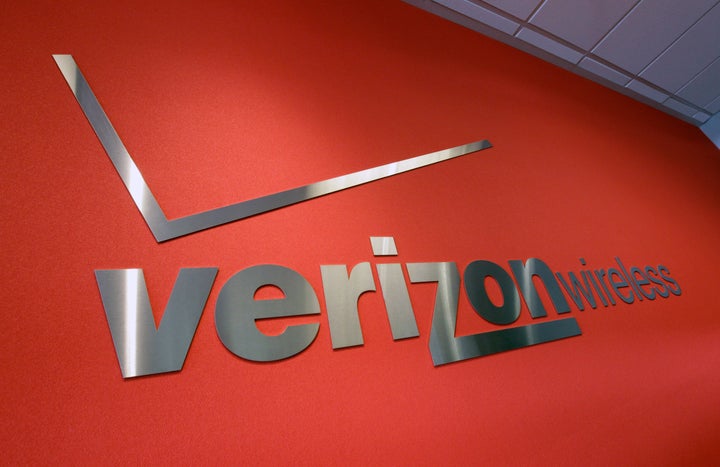 With the DOJ's
this past week to allow Verizon to cooperate with its largest competitors, those who are concerned about the repercussions are now counting on the FCC to craft better protections for consumers and wireless Internet access. The DOJ
dealt mostly with preserving what little competition exists for residential landline access. The $3.6 billion
Verizon to purchase wireless spectrum from the cable companies and collaborate to market each others' products. Verizon agrees not to build out or sell its competing landline Internet access in areas where it does not already offer FiOS. In exchange, the cable companies won't try develop their own wireless products, but instead offer quadruple-play options that include Verizon Wireless. These terms essentially split up the markets by network technology, violating the clear
Competitors are concerned these companies will use their enhanced market power to discriminate against competitors and try to push them out of the mobile Internet market. The problem is that cable companies are now invested in Verizon Wireless's success and have a new incentive to give Verizon Wireless preferential access to their cable network for seamless Wi-Fi offloading -- a key component of next generation wireless networks. Wi-Fi offloading is an important ingredient for other carriers' service since they don't have the spectrum holdings and coverage capacity to match Verizon or AT&T. In fact, smaller carriers such as Sprint and MetroPCS have aggressively used it to compete the market leaders. Now, with the nation's largest wireless provider, Verizon, teaming up with major cable companies that provide a significant percentage of the nation's wireline infrastructure, the competitive future of the all important competition is murky. Also the joint marketing agreement between Verizon, Comcast, Time Warner and others will help them maintain the status quo leaving many communities with little to no competition for highspeed home Internet service. DOJ was able to get some concessions. Verizon, for example, will be barred from selling its partners' cable services in areas where Verizon already offers its own highspeed Internet/cable service FiOs. DOJ reasoned that if Verizon could profit off selling its competitors' services in markets where it provides a competing service, it would have little incentive to aggressively price and market its own services -- potentially driving up prices for consumers. But even so, this concession is not likely to cause Verizon to expand FiOS. Meanwhile, Verizon will have even less incentive to upgrade and maintain its legacy copper wire plant that supports dial tone and DSL Internet access. In fact, Verizon is heralding "retirement" of that basic network infrastructure. The DOJ should be commended for taking a complicated proposal and thoroughly researching the many ways it could harm competition and addressing some of them with the antitrust tools available. But alone, DOJ remedies are insufficient. The FCC, which is poised to approve the deal with its own
, is charged with promoting the best use of a public resource, in this case broadband spectrum, for consumers. We hope the FCC takes the opportunity to defend the broader public interest and place stricter limitations on Verizon. It's also important the FCC does not stand by and give Verizon Wireless the green light to not serve rural areas while at the same time ensuring no other provider can use or share that spectrum for the next seven years. The airwaves should serve American taxpayers who own them. This deal is a chance for the FCC to make sure the largest mobile broadband provider will deliver to underserved markets -- or allow others to do so. We hope the FCC is considering stronger interconnection and interoperability conditions that will give existing landline telecom and wireless competitors a chance to survive, as would-be new entrants face ridiculously high barriers to build-out, including incumbents' political attempts to block them. The FCC should place conditions on the spectrum licenses Verizon would get to help protect consumers and the prices they pay for mobile Internet service including:
Requiring Verizon Wireless offer reasonable data roaming rates to other wireless carriers on the acquired AWS spectrum.
Requiring Verizon to offer reasonable backhaul rates with other wireless carriers.
Barring Comcast, Time Warner Cable, Cox, and Bright House Networks from discriminating against competitors of Verizon Wireless on rates, terms, and conditions in Wi-Fi offloading agreements
Adopting pro-competitive, non-discriminatory interconnection conditions to prevent Verizon Wireless and its cable partners from using their Joint Operating Entity to block competitors in the mobile and wireline markets from accessing new technologies and standards in wireless to wireline handoffs.
Adding a 'use it or share it' license condition to Verizon's buildout requirements. In areas where Verizon would not be required to build out, other rural Internet access providers should be allowed to use the spectrum.
This deal should be a wake up call for policymakers to revisit the pro-competitive goals laid out by the 1996 Telecom Act and the FCC's National Broadband Plan and examine how we let broadband competition erode even further. Affordable Internet access connections are now clearly as important to most Americans as a landline dial tone once was. Congress and the FCC have put themselves at this juncture where they now have to choose between taking strong steps the biggest companies abhor, in order to enable competition -- or actually regulating a broadband monopoly.
REAL LIFE. REAL NEWS. REAL VOICES.
Help us tell more of the stories that matter from voices that too often remain unheard.