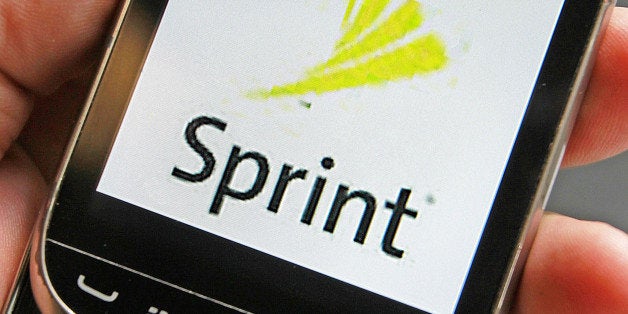 WASHINGTON (Reuters) - The U.S. Consumer Financial Protection Bureau on Wednesday filed a lawsuit against Sprint Corp over unauthorized charges on customers' cellphone bills, a practice known as cramming, in the agency's first foray into mobile payments.
Marking the third cramming-related government enforcement action this year, the CFPB alleges that from 2004 through 2013, the wireless carrier allowed third parties to charge consumers tens of millions of dollars for services like ringtones or text-message horoscopes that consumers had not requested, while keeping 40 percent of the gross revenue.
The Federal Communications Commission is weighing a $105 million cramming fine against Sprint.
"Sprint mistreated consumers egregiously by creating a billing system that invited illegal third-party charges and processed them in a highly irresponsible manner," the CFPB's director, Richard Cordray, said.
Sprint expressed disappointment in being the target of the CFPB's lawsuit and disputed the accusations, listing various steps it said it took to monitor third-party charges, such as hiring an outside compliance vendor and vetting billing companies.
"We strongly disagree with (the CFPB's) characterization of our business practices," Sprint spokeswoman Stephanie Vinge Walsh said in a statement.
"It appears the CFPB has decided to use this issue as the test case on whether it has legal authority to assert jurisdiction over wireless carriers," she said in an email.
In July, the Federal Trade Commission sued T-Mobile US Inc over similar billing issues, and in October, the FCC and the FTC settled such a case with AT&T Inc.
For the CFPB, which oversees consumer financial products such as mortgages and credit cards, Wednesday's case marked the first public action coordinated with the FCC.
"If a company is processing payments over a mobile network, that's something that the bureau has jurisdiction over," the CFPB's deputy enforcement director, Jeff Ehrlich, told reporters. "We'll take action against anyone who violates the consumer financial protection laws."
FCC spokespeople said the FCC and the CFPB have agreed to continue close cooperation "on this and other cases on behalf of wireless customers nationwide."
Verizon Communications Inc is the only nationwide wireless carrier that so far has not been subject to government actions over cramming. The FCC's investigation of T-Mobile is ongoing.
Prodded by state attorneys general, Verizon, AT&T, Sprint and T-Mobile last year agreed to stop billing customers for third-party services.
The case is Consumer Financial Protection Bureau v. Sprint Corp, U.S. District Court, Southern District of New York, No. 14-cv-9931.
(Reporting by Alina Selyukh; Editing by G Crosse and Leslie Adler)

Related
Popular in the Community