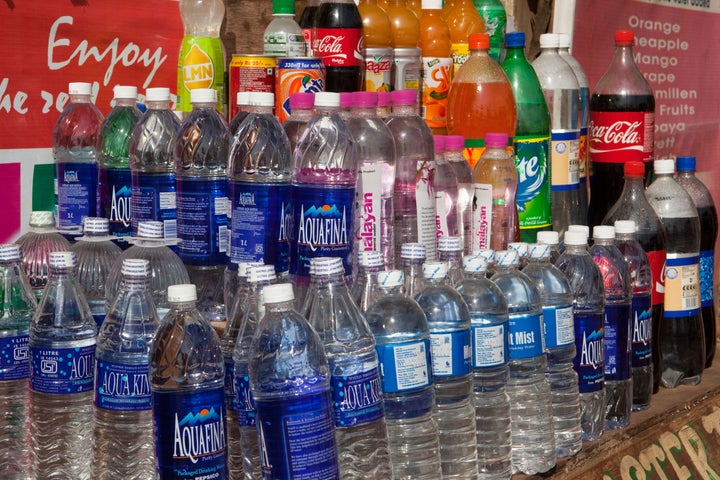 Late last Friday afternoon, on the eve of its legal deadline and at probably the best possible time to avoid media scrutiny, the U.S. Food and Drug Administration announced it has rejected the 2008 Natural Resources Defense Council petition requesting that the toxic chemical bisphenol A, or BPA, be declared unsafe and banned from food packaging.
The FDA said it "has determined, as a matter of science and regulatory policy, that the best course of action at this time is to continue our review and study of emerging data on BPA," and that "this announcement is not a final safety determination and the FDA continues to support research examining the safety of BPA."
This weak response is deeply disappointing and calls into question the FDA's ability to take decisive action to protect public health.
The body of evidence against BPA has been mounting over the years we've been calling on the FDA to make a definitive determination on BPA's safety. Most of us are exposed to BPA every day. In fact, the CDC found BPA in 93 percent of all Americans tested, and the National Institutes of Health point to food packaging, including food cans, which are lined with BPA, as a major route of exposure. BPA has been found in blood and urine of pregnant women, in the umbilical cord blood of newborns and in breast milk soon after women gave birth.
Nearly 200 lab studies show that exposures to even low doses of BPA, particularly during pregnancy and early infancy, are associated with a wide range of adverse health effects later in life, including breast cancer. Studies show that BPA exposure can make non-cancerous breast cells grow and survive like cancer cells, and can actually make the cells less responsive to the cancer-inhibiting effects of tamoxifen, a drug used in the treatment of breast cancer.
Yet the FDA is saying it wants even more evidence of harm before acting. If BPA were a potential pharmaceutical drug, it is highly doubtful that, given the adverse effects already seen in animal models, it would ever be allowed into clinical trials in humans. Indeed, we are all currently part of an uncontrolled human BPA experiment.
The rejection of the NRDC petition is far from the last decision the FDA will have to make on BPA, and far from the last word from the public and policy makers. Two weeks ago, Rep. Ed Markey, D-Mass., formally petitioned the FDA to ban the use of BPA in food packaging. Markey has also introduced legislation, the Ban Poisonous Additives Act, that would instruct the FDA to ban BPA from all food packaging. Even the American Chemistry Council, which represents companies that manufacture BPA and has spent millions lobbying aggressively on behalf of BPA, submitted a petition to the FDA in December requesting that the agency ban the hormonally active chemical from baby bottles.
The FDA's inaction is in stark contrast to consumer, business and legislative action. Last month, the Breast Cancer Fund's Cans Not Cancer campaign publicized the fact that Campbell Soup Company will phase out the use of BPA in its can linings. Baby bottle and sports water bottle manufacturers abandoned BPA over the last few years. At the public policy level, 11 states have banned BPA from baby bottles and sippy cups, and three of those states have also banned it from infant formula and baby food.
Scientists, consumers, retailers, manufacturers and the states are sending clear signals that BPA doesn't belong in our food packaging and that investment in safe alternatives is an investment in the health of the American public. Now the FDA needs to catch up. Inaction is not acceptable. The FDA needs to take decisive, urgent action to ensure that all of us -- regardless of where we live or where we shop -- are protected from this toxic chemical.