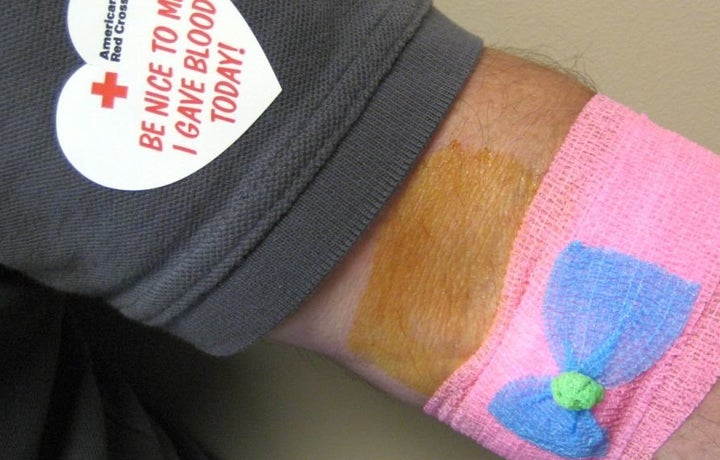 The Food and Drug Administration lifted its lifetime ban on gay and bisexual men donating blood Monday, but many gay men will still be barred.
The new policy says that any man who wants to give blood can only do so if he hasn't had sex with another man in the past year. In other words, sexually active gay men who are married or in a monogamous relationship will still be prohibited from donating.
Men who have had sex with other men, even just once, have been banned from giving blood since 1985, near the start of the AIDS epidemic. The New York Times noted last year that "restrictions on donors were written when H.I.V. testing was slower and less refined. Today, some tests can detect the virus in blood as little as nine days after infection."
Advocates for the lesbian, gay, bisexual and transgender community praised the FDA's new policy -- but they also said the agency needs to go further.
Sen. Tammy Baldwin (D-Wis.), the first openly gay senator in U.S. history and an advocate for blood-donation policy reform, called the new rules "a first step."
"This revision doesn't go far enough -- and I expect the FDA to maintain its commitment to work with stakeholders to develop better blood donor policies based on science," she said in a statement. "I will continue to push the Administration to move forward to achieve our ultimate goal of blood donation policies that are based on individual risk factors, that don't unfairly single out one group of individuals, and that allow all healthy Americans to donate."
Dr. Peter Marks, the deputy director of the FDA's biologics division, defended the 12-month waiting period in a statement, saying it is "supported by the best available scientific evidence, at this point in time, relevant to the U.S. population."
In a follow-up email, the FDA pointed to the model of Australia, which also has a 12-month deferral and is "a country with HIV epidemiology and blood screening systems similar to the United States."
"The deferral policy is a behavior-based policy, not one based upon sexual orientation. ... According to the Centers for Disease Control and Prevention, about two-thirds of all new HIV infections in the United States occur in men who have sex with men, who make up 2% of the total U.S. population," the FDA added.
Whitman-Walker Health, a community health center that focuses on HIV/AIDS and the LGBT community in Washington, D.C., agrees with the FDA that there should be some waiting period, but it recommends a much shorter interval.
"The deferral period should be no longer than 30 days, given that with current testing technology an HIV infection can be detected in donated blood within several weeks of exposure," said Dan Bruner, senior director of health at Whitman-Walker. "And even then, those that would be subject to the deferral period should be able to donate blood if they agree to return for an HIV test 30 days after donating."
The Williams Institute at the University of California, Los Angeles, which studies lesbian, gay, bisexual and transgender issues, has calculated the number of men who would likely donate and the pints of blood that would become available under three scenarios: a complete end to the ban, a 12-month deferral and a five-year deferral.
According to the institute's calculations, ending the ban entirely on blood donation for men who have sex with men would result in about twice as many pints of blood being donated per year as under the current policy.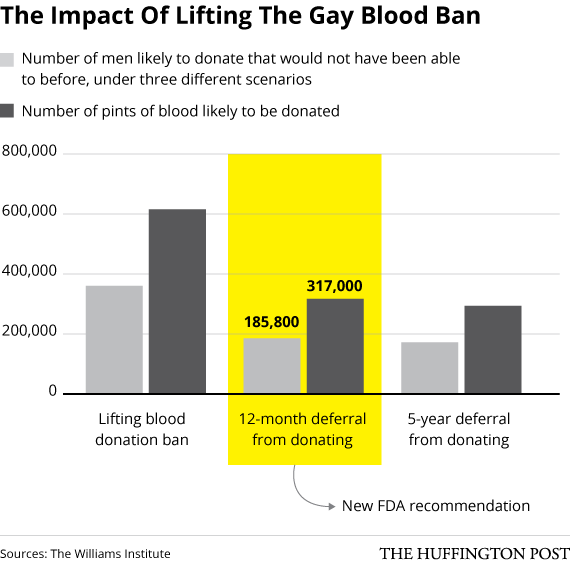 This piece has been updated with additional comment from the FDA.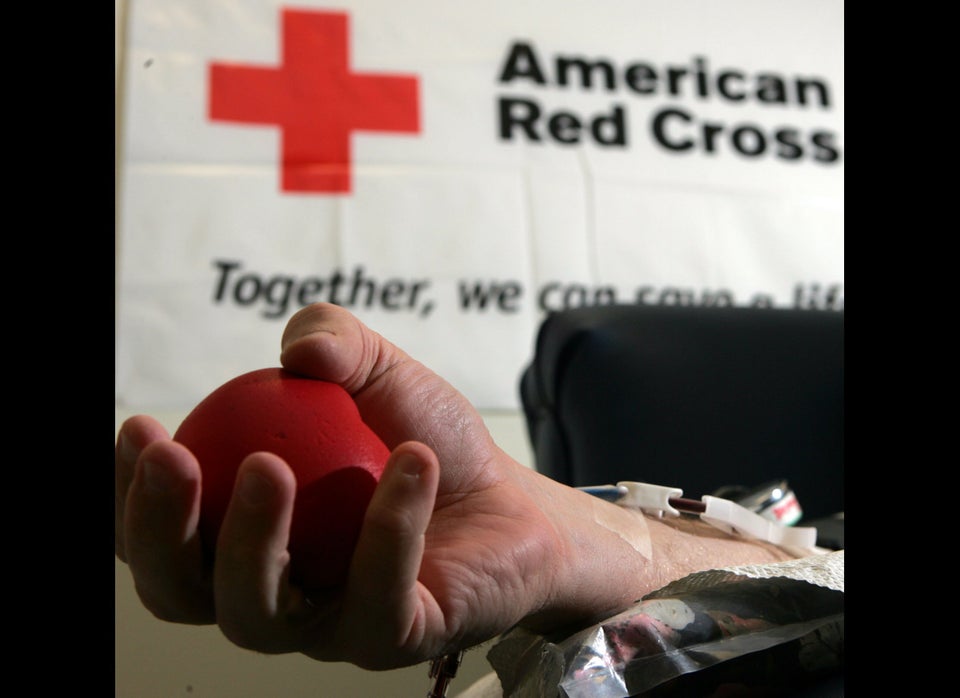 Inspiring Blood Donors!
Popular in the Community