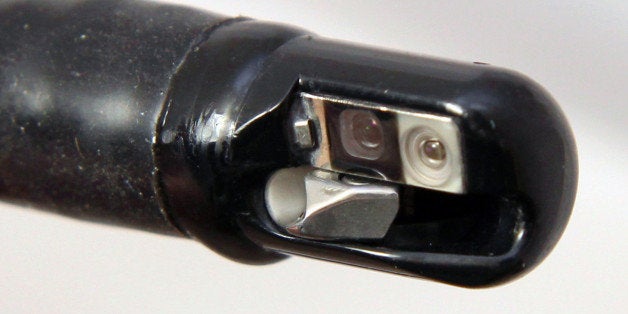 (Adds detail, background)
WASHINGTON, March 4 (Reuters) - U.S. health regulators issued an updated safety alert on Wednesday for endoscopes linked to drug-resistant "superbug" bacteria in California hospitals.
The Food and Drug Administration said it was not recommending that healthcare providers cancel procedures performed with a duodenoscope for patients who need them.
It did recommend that healthcare providers inform patients of the risks, including infection, and benefits associated with the procedure and report to the manufacturer and the FDA if they suspect problems with the equipment have led to patient infections.
The alert followed news on Wednesday that four patients at the Cedars-Sinai Medical Center in Los Angeles were infected with a drug-resistant bacteria during endoscopic procedures that may have exposed 64 others since August.
On Feb. 19, the UCLA Health System reported that 179 of its patients may have been exposed to the bacteria during endoscopic procedures since October. It said seven of those patients were confirmed to have been infected, and two of them had died.
In a safety alert the same day, the FDA said the complex design of endoscopes linked to the UCLA outbreak may hinder proper cleaning.
The FDA said it wanted to raise awareness among healthcare professionals that the complex design of the devices - flexible tubes that are threaded through the mouth, throat and stomach to drain fluids from blocked pancreatic and biliary ducts - is associated with a risk of multidrug-resistant infections even when a manufacturer's cleaning instructions are followed correctly.
Makers of the devices, known as duodenoscopes, include Olympus Corp, Fujifilm Holdings Corp and Pentax Medical.
After outbreaks, hospitals that began sterilizing the devices more rigorously than the FDA and manufacturers recommend have not had any further transmissions of dangerous microbes from the devices, the hospitals said. (Reporting by Doina Chiacu; Editing by Eric Walsh)