Kentucky Attorney General Jack Conway criticized the Food and Drug Administration's cozy relationship with pharmaceutical companies, saying that the agency has at times allowed its drug approval process to be "hijacked."
Conway's comments came during a Wednesday HuffPost Live interview, during which he was asked whether the FDA is too close to the drug companies it regulates.
"Sometimes they are," he said. "Sometimes their approval process gets hijacked."
Watch Conway in the video above.
Conway is one of several state attorneys general to take issue with a powerful new opioid painkiller, Zohydro, that the FDA green-lighted despite objections from its scientific advisory panel. The panel had voted 11-2 to reject the drug as unsafe.
"I've seen what happens with OxyContin and other drugs here in Kentucky," Conway told HuffPost. "When the epidemic started hitting in Appalachia in late 1990s, the joke was OxyContin was hillbilly heroin because they could crush it, they could snort or inject it. The FDA has insisted over the last few years that the powerful opiate painkillers be developed in tamper-resistant formulations. I even worked with [Senate Minority Leader] Mitch McConnell and some Republicans so that when the painkillers went generic, they could only do so if they were in tamper-resistant formulations."
And yet, Conway said, "[Zohydro is] pure hydrocodone, not mixed with other analgesics. It's not tamper-resistant, it's 5 to 10 times more powerful than other hydrocodone drugs, and it can be crushed."
Public health experts have decried the FDA's decision, arguing that the new drug will fuel fresh addictions at a time when the United States is already battling widespread opioid problems. On Feb. 26, more than 40 health experts from nonprofit groups sent a letter to FDA Commissioner Margaret Hamburg urging her to reverse the agency's approval.
"If your decision to approve Zohydro was based on adherence to existing FDA policies, then surely those policies require urgent revision," the letter reads. "Too many lives have been lost."
More generally, critics have assailed the revolving door between the FDA and drug companies. The pharmaceutical industry frequently woos agency officials in private meetings at expensive hotels.
Kentucky is one of several states to see a sharp rise in substance abuse problems involving opioids over the past decade or so. According to the Centers for Disease Control and Prevention, Kentucky experienced a fourfold spike in drug overdose deaths between 1999 and 2010. That surge followed a 400 percent nationwide surge in sales of prescription painkillers per capita. Most drug overdose deaths in America involve prescription medications.
"We have about 5 percent of the world's population; we consume 99 percent of the world's hydrocodone," Dr. Michael Carone, director of Public Citizen's Health Research Group, told HuffPost. "That tells you that we have a problem managing the use of these drugs, that they're over-prescribed by physicians and other health care providers ... and part of this is driven by the pharmaceutical companies aggressively promoting their products through physicians."
In a weak economy, state budgets are not providing adequate funding to addiction treatment and education programs, according to Conway, who co-chairs the substance abuse committee at the National Association of Attorneys General.
"There's not enough [funding]," Conway told HuffPost. "I'm one of the AGs who says we can't incarcerate our way out of this problem. We need more treatment, we need more education. ... We have one-tenth of the treatment beds we need here in Kentucky."
He said that when it comes to approving another powerful opioid painkiller, the FDA should know better.
"We're dealing with an epidemic," Conway said. "It's bad public policy."
Before You Go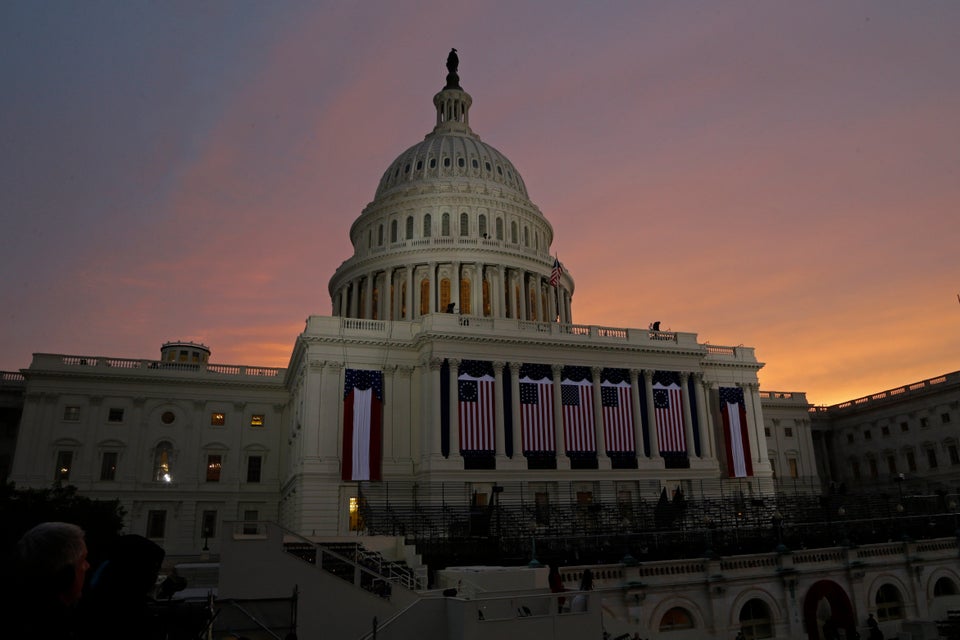 U.S. Capitol Photos
Popular in the Community