The list of pivotal moments in the fight against tobacco -- a log headlined by the 1964 Surgeon General's warning connecting smoking with heart disease, the 1998 master settlement agreement with the nation's four largest tobacco companies and the 2009 Family Smoking Prevention and Tobacco Control Act that expanded the FDA's power over tobacco products -- just got a little longer.
This past Thursday, the Food and Drug Administration (FDA) released new rules that extend its regulatory authority to electronic cigarettes, cigars, cigarillos, pipe tobacco and hookah tobacco. In other words, all tobacco products now have the federal oversight they've long needed, especially with the dramatic, drastic rise in popularity of e-cigarettes.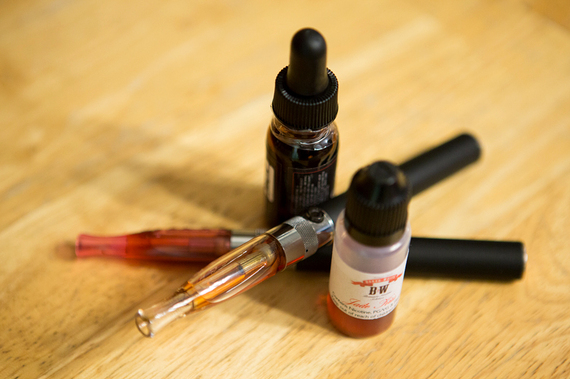 The changes require makers of these products to register with the FDA, say what's in their products and get approval to market new tobacco products. The rule also stops misleading terms such as "light," "low" or "mild;" bans free samples as well as sales in most vending machines; and prohibits sales to anyone under 18, online or in person.
On behalf of my organization -- the American Heart Association/American Stroke Association -- and our 30 million-plus volunteers and supporters, we commend the FDA for taking this significant action. We have supported this "deeming rule" since the FDA proposed it in 2014 because we believe it will protect the cardiovascular health of Americans and prevent children from starting down a dangerous, addictive path.
There's still work to be done, though.
For this to truly be the caliber of turning point we need it to be, more steps must be taken in this new, improved direction. This means further action to help keep products like e-cigarettes, cigars and hookah out of the hands of young Americans.
Please understand, this is more than a logical next move. Research shows those products are already getting into those hands.
According to the Centers and Disease Control and Prevention:
E-cigarette use among U.S. teens tripled in just one year.
Hookah use roughly doubled among students in middle school and high school.
More teenage boys are choosing their first taste of tobacco to come from a cigar than from a cigarette. These cigars often look like cigarettes and come in many kid-friendly flavors.
What more can we do? Plenty. And since the FDA has left the door open for further action, here are a few items we believe are the most logical, valuable next steps.
Ban candy and fruit flavors for all tobacco products.
"Vape shops" -- stores that thrive on e-cigarettes and related products -- are filled with flavors such as Tootsie Roll, Razzle-Dazzle Raspberry and Banana Split. Whether those items are aimed at kids or just the kid inside every adult, they're a problem.
How much? A study by the FDA and CDC found that seven of 10 middle and high school students who use tobacco use a flavored product.
The FDA intends to take steps regarding flavored cigars, but has yet to signal such intentions for e-cigarettes. In addition to this being a smart step, it would be further indication that the FDA is serious about trying to keep these products from the mouths of adolescents and kids.
Crack down on all of the tobacco industry's efforts to target children.
Stronger action is needed to prevent manufacturers and retails from designing kid- and teen-friendly marketing and advertising campaigns.
History shows that without tougher regulations, tobacco companies will continue using cunning tactics - and tricks such as enticing flavors - to try getting a new generation of kids addicted to nicotine.
Require child-resistant packaging for liquid nicotine and other tobacco products.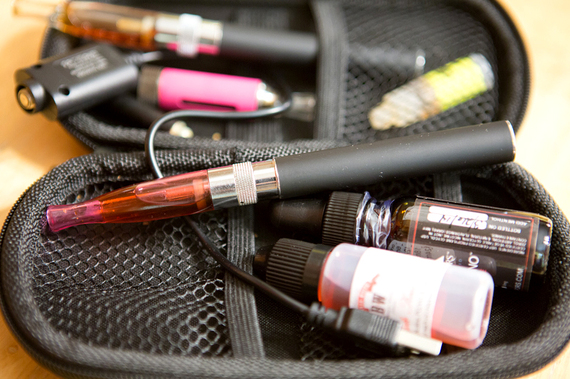 Nicotine exposure warning labels also should be required on liquid nicotine and other products.
There's no telling how many adolescents lit up for the first time in the two years since the FDA first considered these changes, or how many of those got hooked on this deadly addiction. Still, it's comforting to know that we're headed in the right direction now and that we already know where more gains can be made.
So as we celebrate adding this milestone to the list, we look forward to further additions. The sooner we act, the more lives we can save and improve.

Popular in the Community