At the request of rule-breaking bankers, a top U.S. regulator has for years settled bank cases in secret, raising the bar on just how far regulators are willing to go to help the industry they regulate.
In one particularly glaring example, Deutsche Bank agreed to pay $54 million to quietly settle charges that its New York mortgage-banking subsidiary, MortgageIT, sold bad loans to another mortgage bank, Independent National Mortgage Corporation, a/k/a "IndyMac." IndyMac collapsed under the weight of bad mortgage loans in July 2008, a notable milestone in the financial crisis.
In exchange for the settlement, the FDIC agreed not to announce the deal unless it was asked about it, the LAT writes. That was just one of "scores" of such settlements the LAT discovered through a Freedom of Information Act request that turned up 1,600 pages of documents.
The FDIC would not comment to the LAT about the no-press-release clauses, but a spokesman did say that it announces settlements "when damage payments are large and media interest intense." And many of the settlements turned up by the FOIA request were indeed fairly small. That does not explain the non-announcement of the Deutsche Bank settlement, which was relatively large and would probably have attracted some media interest.
The no-disclosure clauses might have helped the FDIC settle cases more easily, saving it the expense of going to trial. But so far the agency has been able to recover only $787 million of the $92.5 billion lost to bank collapses between 2007 and 2012, according to the LAT. Those bank failures were often helped along by the banker misbehavior flagged in the FOIA documents, which the LAT calls "a catalog of fraud and negligence: reckless loans to homeowners and builders; falsified documents; inflated appraisals; lender refusals to buy back bad loans."
Regulators are also cracking under heavy banker pressure when it comes to implementing Dodd-Frank financial reform laws. The "Volcker Rule" that tells banks they can't gamble with their own money has been repeatedly delayed, and could soon be delayed again, the Wall Street Journal recently reported.
Related
Before You Go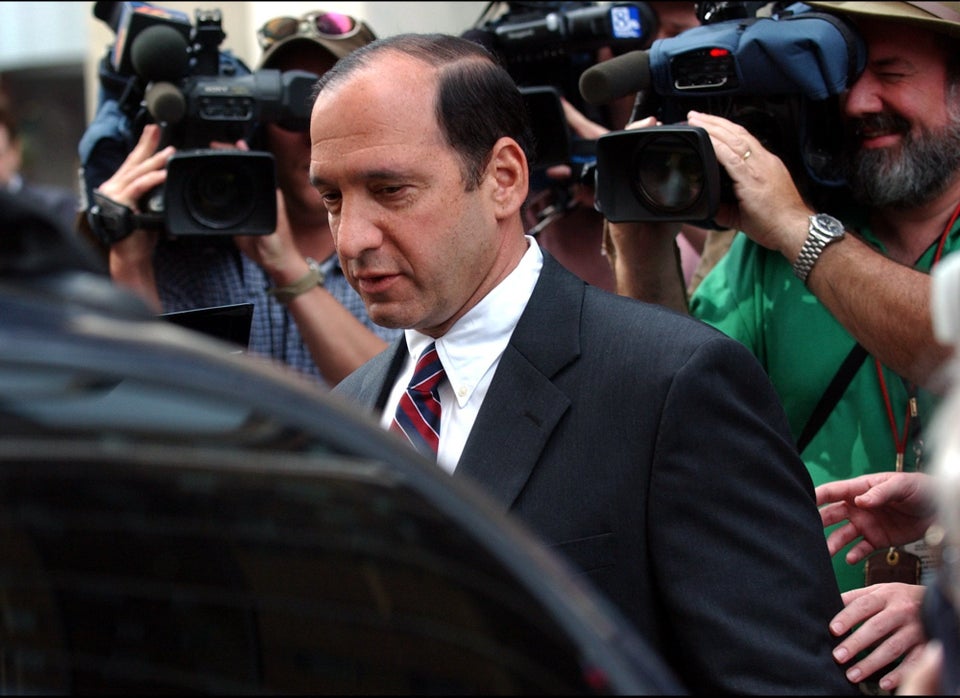 Top Ten CEOs Sent To Prison
Popular in the Community