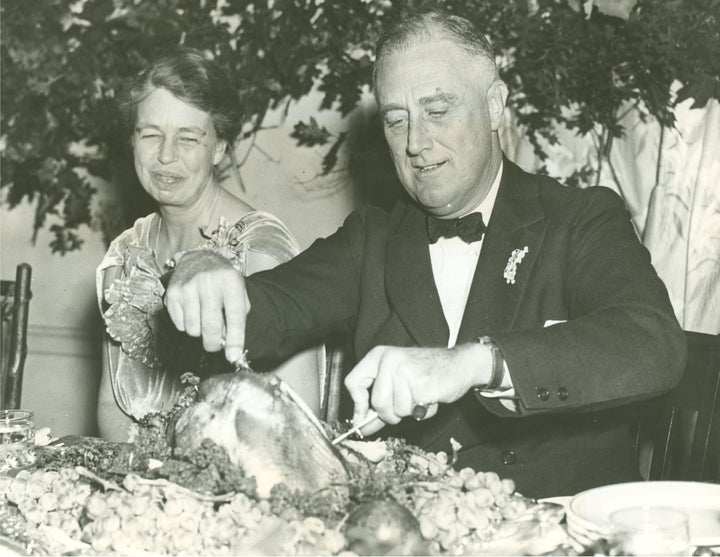 For those who deride America's biggest retail companies for ruining Thanksgiving by offering Black Friday "doorbusters" smack dab in the middle of the holiday, that's hardly the worst of it.
Many decades ago retailers actually managed to convince the president to change the date of the holiday in order to get people to shop more.
In 1939 during the Great Depression, then President Franklin D. Roosevelt moved Thanksgiving Day a week earlier to give Americans an extra week to do their Christmas shopping.
That year, Thanksgiving would have fallen on November 30, the last day of the month. That meant there were fewer days than usual between Thanksgiving and Christmas. Fearing that the shortened holiday shopping season might further crimp the economy, FDR simply moved the date.
At the time, the president said that retailers had pushed him to move Thanksgiving because the holiday fell too close to Christmas. He justified his decision by acknowledging "there was nothing sacred about the date," according to an Associated Press story that appeared on the front page of the New York Times on August 15, 1939.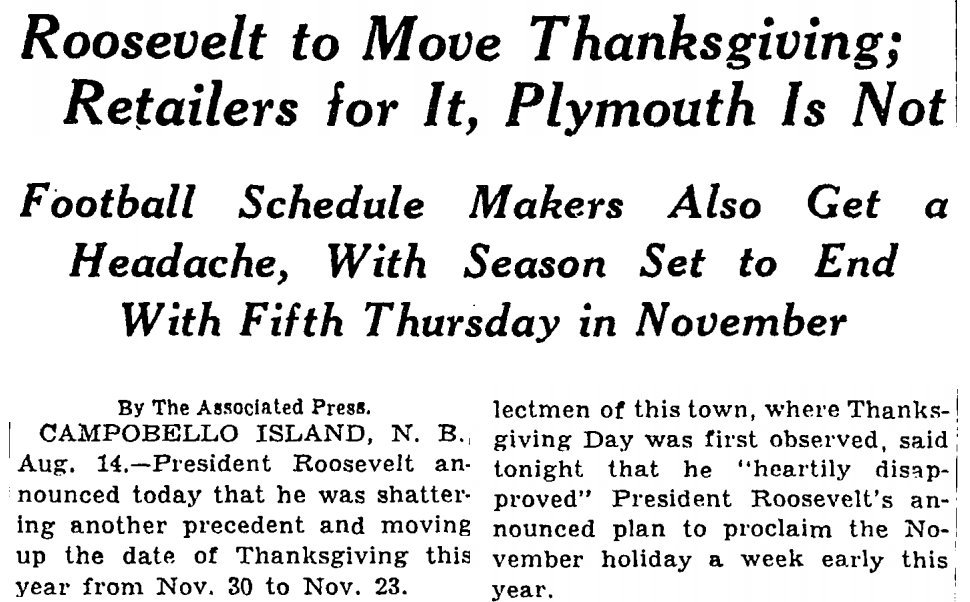 FDR moved Thanksgiving in 1939.
There was, of course, much opposition. According to the AP story, the town of Plymouth, Mass., where the first Thanksgiving holiday was celebrated, was staunchly opposed. The move also "provided a headache... for football schedule makers," who had already scheduled games to be played on the day they thought would be Thanksgiving. Sixteen states refused to accept the president's proclamation, and kept Thanksgiving on its normal day. Overall 59 percent of Americans objected to it, according to a Gallup poll.
The change was so unpopular FDR reversed his plan less than two years later, admitting that his Thanksgiving experiment didn't do much to help the retail industry.
"Some people never forgave him," Geoffrey C. Ward, author of "The Roosevelts," told The Huffington Post.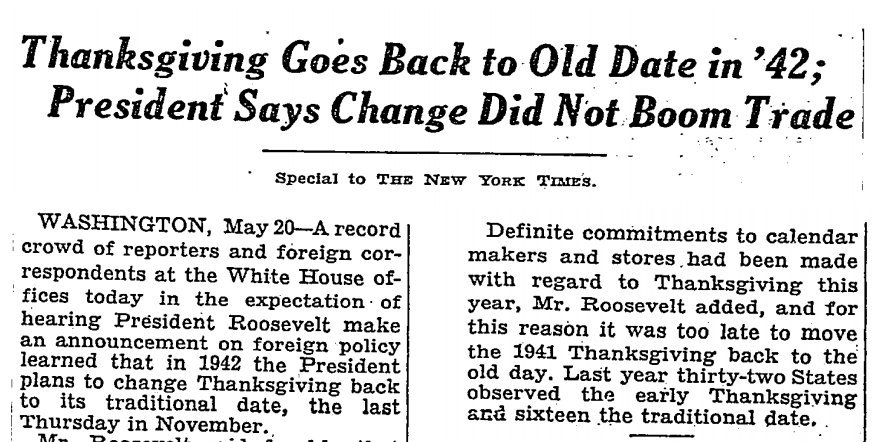 FDR announced in 1941 that he was moving Thanksgiving back to its original date.
Though today, there's no talk of moving Thanksgiving earlier in the month to satisfy corporate America, the effort to make the holiday shopping season longer is still alive and well.
Last year, Thanksgiving once again fell late in the month, a "glitch" that retailers worried would cost them billions. In response, many stores opened for the first time on Thanksgiving Day and holiday spending actually increased over the previous year.
So in a way, Roosevelt was right. Even though his experiment didn't totally pan out, it was only a matter of time before retailers got their stranglehold on Thanksgiving once again.
Correction: An earlier version of this post stated that in 1942, Thanksgiving went back to being celebrated on the last Thursday in November. In fact, it's celebrated on the fourth Thursday in November.

Related
Before You Go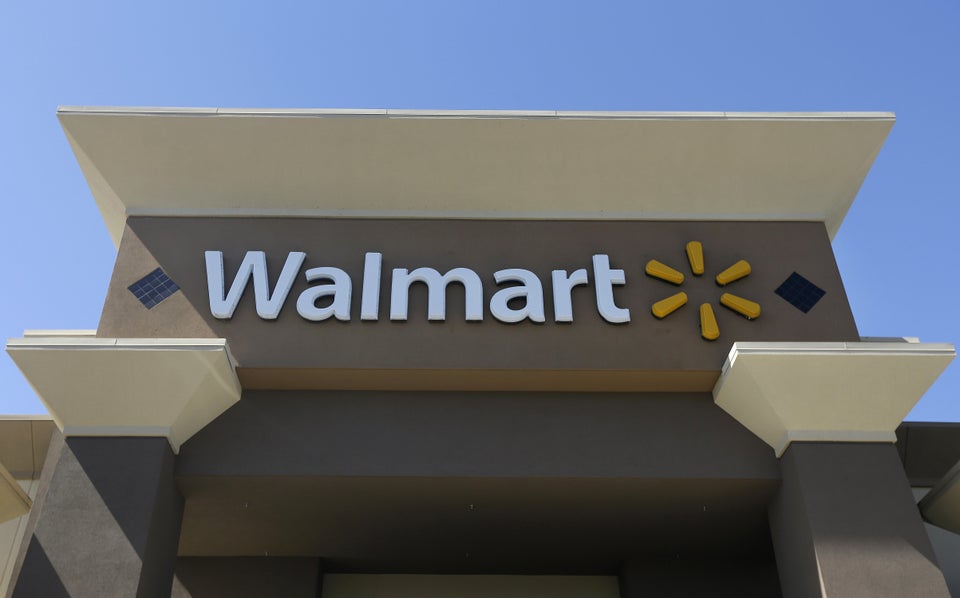 15 Stores Open On Thanksgiving
Popular in the Community